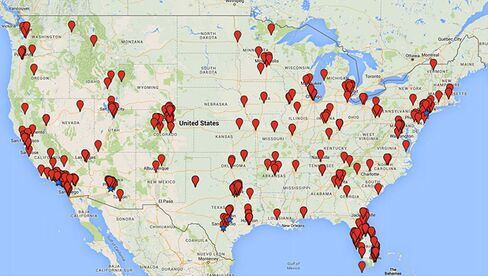 Unproven stem cell therapies have been scorned as medicines Wild West. Patients have died while undergoing treatment. Yet others have called them miraculous. Hundreds of NFL players have sought them out.
A study published today in the journal Cell Stem Cell finds that there are 570 clinics operated by 351 companies selling stem-cell procedures directly to consumers in the U.S., raising concerns that unapproved treatments could cost patients thousands of dollars and threaten their health.
The big question for me is, how did this happen in the United States? said Leigh Turner, an associate professor at the University of Minnesotas Center for Bioethics & School of Public Health, who co-authored the study. Its often framed as a story about stem cell tourism, that these businesses dont exist in the United States, they exist elsewhere around the world in Ukraine, Mexico, China, and India. Our findings clearly show that this is a widespread problem here.
Stem cells are undifferentiated human cells that can be made to grow into different types of tissue. Scientists hope they can one day be used to treat disease or repair injured tissue. But few therapies have been proved in rigorous trials, and unapproved treatments have been linked to harm. The only stem cell treatments approved by the Food and Drug Administration use cells taken from bone marrow, and even those are restricted to specific transplants.
Researchers worry that the legitimate field of stem cell science, which holds great if early promise for medical advances, could be tainted if the public associates it with complications from unapproved treatments.
We found a subset of businesses that are marketing just an astonishing number of interventionsneurological diseases, spinal cord injuries, immunological diseases, orthopedic injuries and conditions, and cardiac problems, Turner said. When I see businesses like that making claims that they can use stem cell interventions for 20, 30, 40 different diseases, that to me raises some pretty obvious questions.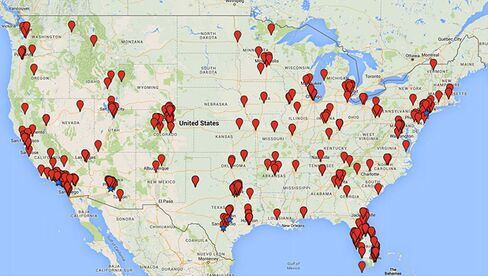 The FDA has issued draft guidelines for stem cell therapies and is planning a public hearing in September on regulating procedures. The agency is concerned that the hope patients have for treatments not yet proven to be safe and effective may leave them vulnerable to unscrupulous providers of stem cell treatments that are illegal and potentially harmful, said Andrea Fischer, a spokeswoman.
Turner and co-author Paul Knoepfler, an associate professor at the UC Davis School of Medicine who runs a stem cell blog called The Niche, identified the businesses using Internet searches, text mining, and analysis of company websites. They turned up several that were marketing treatments for multiple diseases and injuries and weren't being investigated by regulators. They found hot spots: more than 100 companies or clinics in both Florida and California. Beverly Hills and Los Angeles had 30 clinics between them. Texas came in third, with 71 clinics.
Cassandra Hockenson, public affairs manager for the Medical Board of California, said the board doesn't oversee clinics and that the states Department of Public Health was tasked with regulating them. Representatives of the department, as well as the Florida Board of Medicine and the Texas Medical Board, didn't respond to requests for comment.
More than half the clinics the study examined involve fat-based treatments that work like mini-liposuctions, Knoepfler said. Clinics extract fat cells, treat the removed fat with an enzyme to liquefy it, spin it to separate cells from fat, then reinject the cells in various locations to treat injuries and diseases. Of the businesses Knoepfler and Turner identified, 61 percent offered fat-based treatments and 48 percent bone-marrow treatments.
I was shocked," said Larry Goldstein, director of the UC San Diego Stem Cell Program and a member of the International Society for Stem Cell Research, who wasn't involved in the study. "I knew that the number of problem clinics was growing, but I hadnt realized it had grown to this extent. Goldstein said he would have predicted there were about 100 clinics in the U.S. In February, STAT News estimated as many as 200.
The clinics operate in a regulatory gray area. A substance derived from a patients own cells isn't considered a drug subject to approval by the FDA. It wasnt until October 2014 that the FDA issued the first of four sets of draft guidelines to clarify which treatments would be considered drugs and subjected to more scrutiny. The agency has since issued a handful of warning letters or other censures to clinics.
Knoepfler said the clinics might have proliferated in places where people are more accepting of alternative medicine that doesn't require FDA approval, including states such as California. Turner said clinic operators may have noticed state medical boards that arent as active in regulating physicians. And existing plastic surgery clinics could repackage their offerings to market stem cell procedures, he said.
Why is it that some companies are getting these warning letters and other ones, doing similar kinds of things, dont seem to be attracting the attention of regulatorsthe FDA, the FTC, state medical boards? Turner said. He cited limited resources at the FDA, the Federal Trade Commission, and state medical boards that license physicians as a possibility.
The FTC can act against companies engaging in deceptive advertising and has fought the misleading marketing of dietary supplements and clinics making claims about other alternative treatments. It hasn't yet acted on stem cell treatments, said Mitch Katz, a senior public affairs specialist at the agency.
Tim Caulfield, research director of the Health Law Institute at the University of Alberta, helped write guidelines that the International Society for Stem Cell Research published last month urging caution in discussing the promise of stem cell medicine. He said the lack of clear rules on what treatments are prohibited allowed clinics to flourish.
Regulatory uncertainty," Caulfield said, "created a market opportunity."
Read more: www.bloomberg.com