The citys insular scene is full of aspiring talent, but a string of murders involving high-profile stars has led to rappers relocating for their own safety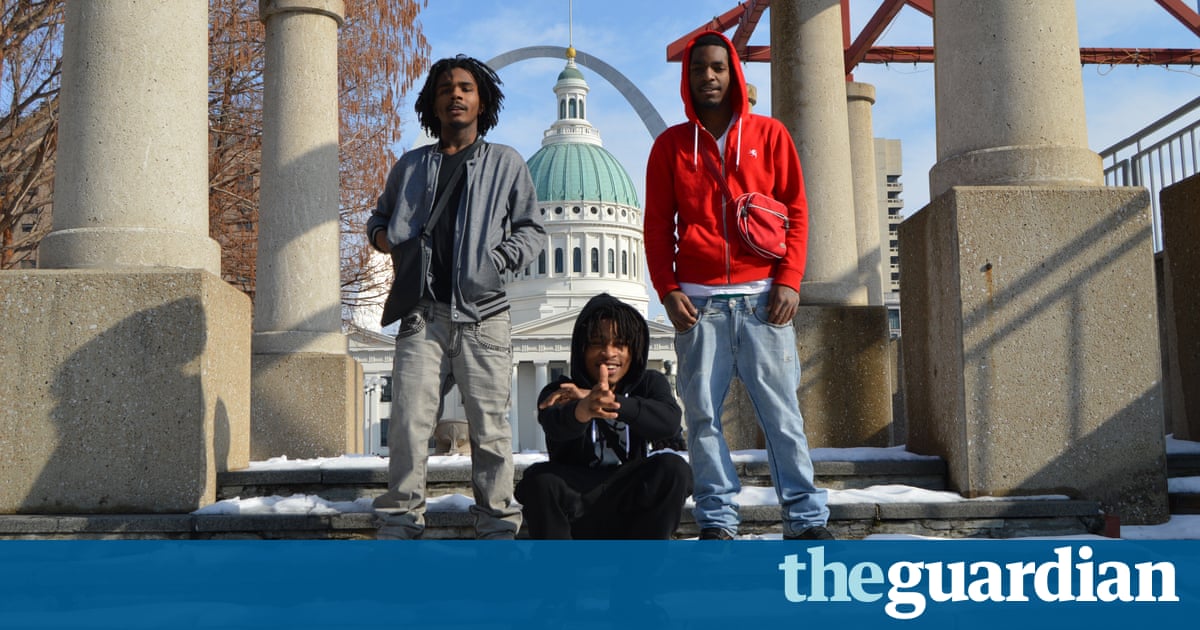 St Louiss rap scene has become one of the most interesting in the US over the last decade. In 2000, Nellys Country Grammar laid the groundwork, and he was followed by top sellers Chingy and J-Kwon. By 2004 the local hip-hop landscape was so hot that the New Yorker extolled it in a feature profile, comparing it to Motown in the 1960s.
These days, however, things are different. St Louis has a whole new crop of young rappers, and theyre as talented as ever. But none have broken big nationally. There are many reasons why, but one is particularly disturbing: the promising ones keep getting killed.
At least five area rappers have been murdered in the past year or so. Violence, and the threat of violence, is so pervasive that emerging talents are sometimes moved out of town for their own safety. Much has been made of Chicagos staggering murder rate, and its effect on the hip-hop community there, but the situation in St Louis is even worse. Earlier this year, the FBI ranked the city the most violent in the country. In 2015, approximately 188 people were killed there, the most since 1995.
The current wave of rap-related violence kicked off last year with the murder of City Stylez, aka Lavell Boyd, a wiry, quick-spitting rising star whose most popular YouTube videos have hundreds of thousands of views. In the early evening on 9 September he was found dead in a BMW just north of the city, having been shot in the head, neck and arm. He left behind five children.
City Stylez was a mentor to and collaborator with another rapper of great renown Swagg Huncho, member of a group called 3 Problems, which had been receiving national attention, including in the Guardian. Locally, Huncho, a Ferguson resident, was a household name among young rap fans in the majority-black neighborhoods and high schools in North St Louis and St Louis County. He was shot in the head on 13 December 2015 in an area of the city called JeffVanderLou, a week shy of his 19th birthday.
His memorial service, held shortly thereafter, was a standing-room-only affair, and one over which the threat of violence hung. Social media posts from a rogue group affiliated with the neighborhood where Swagg was murdered threatened that anyone who attended would be killed themselves. (Thankfully, it passed without incident.) After Swaggs death, 3 Problems has kept on in his absence, and his group-mate, known as Lil Tay, continues to see his star rise. Meanwhile, the third member of the group, Relly Rell, is serving a ten-year sentence for second-degree murder. Another rapper affiliated with 3 Problems, Devin YD Bess, was fatally shot on 28 April 2016. According to police reports, Bess was dropped off at an area hospital, and then the cars driver sped away.
Why cant these emerging hip-hop players escape violence? As everywhere, systemic issues like poverty and a lack of effective social services cant be ignored. While St Louis unemployment sits near the national average, African American unemployment here is among the highest in the nation. The city and its northern suburbs are further hampered by a segregated, failing school system, and ineffective and prejudiced policing the latter evidenced to many by the killing of Michael Brown in Ferguson by a white officer in 2014.
In St Louis, the dangerous lifestyles many rappers portray in their music often converge with their real lives. 3 Problems songs depict street violence and drug dealing, for example, and their vrit-style videos feature young men pointing firearms at the camera.
The citys sound a mix of Chicago drill and southern bounce reflects its geography, and locally spawned producers like Chopsquad DJ, Cash Money AP, and Trillion Billion Dollar Beats provide the St Louis spitters gritty yet melodic beats. Though not many of the rappers here have gone national in recent years and traditional label structures and album releases are uncommon some have found success within the city itself, performing at halls such as the Ambassador and smaller clubs downtown, and filming widely watched YouTube videos. Successful artists are able to charge hundreds or thousands of dollars for guest verses on new artists songs.
Some observers believe that the rappers success and improving financial prospects make them targets. Anyone who has a little shine, or even a nice watch, could be killed, said Kosta Longmire, member of a St Louis rap act called Gold Heart Family. Of course, the circumstances behind each murder vary, and most remain unsolved by police. There is no doubt, however, that they hamper the development of the St Louis scene.
The street shit bleeds into the business, a rapper named Lil St Louis told me. Hes 30, and something of a bridge between the last generation of successful rappers including Nelly and Chingy, with whom hes collaborated, and the younger generation. His facial tattoos include the St Louis Cardinals logo on his right cheek bone, and three teardrops next to his left eye. Originally from the St Louis suburb University City, hes toured with big name acts like 2 Chainz, and has carved out a successful career. But despite his accolades hes constantly worried about violence catching up with him.
Read more: www.theguardian.com