Millennials are giving up pubs for fitness studios, meeting friends at party workouts and sweat crawls. Is this the end of the boozy night out?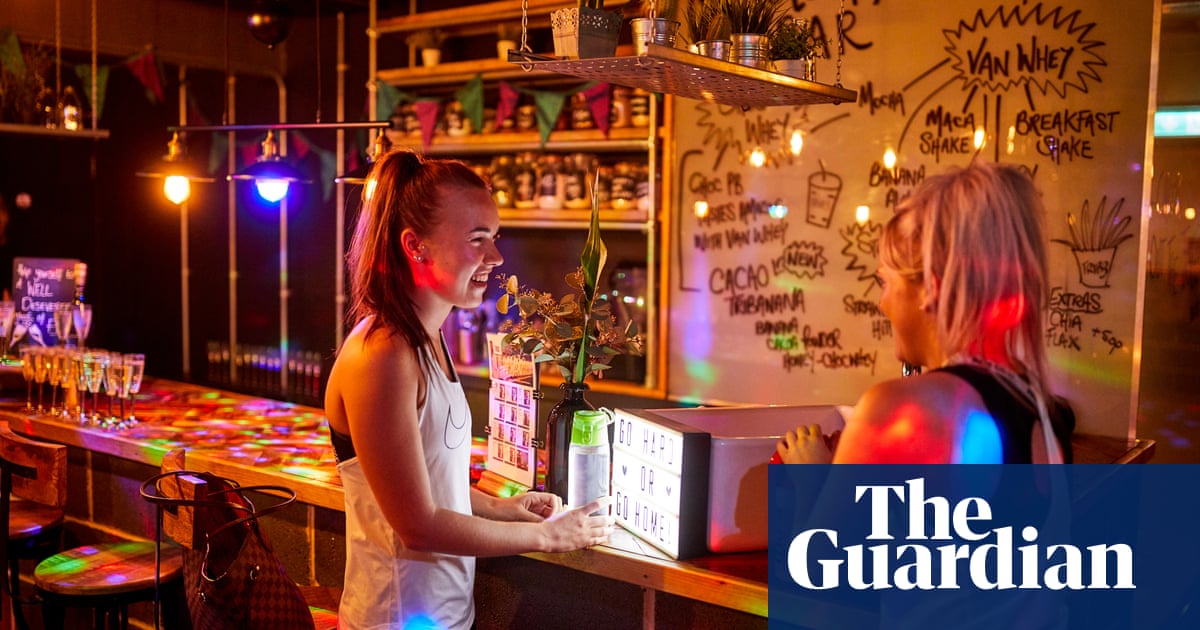 Every morning at 5.45am, 27-year-old fashion designer Kelly Walker wakes up and begins her morning commute. First, she makes an hour-long trip from south London to central London to attend a boutique fitness studio – F45 Training, a high-intensity import from Australia with a cult-like following. She takes the 7am class, then heads to the tube and travels for another hour to her office in west London to be at her desk for 9am.
"It's a tour of London!" Walker laughs. And it is one she has been making for the past 18 months. What makes her willing to add two hours on to her commute to go to a gym? Mostly, it's the buzz of working out with friends. Her housemate and two friends also attend. "It's good because you actually get up to go. It makes it more enjoyable," Walker says. "Even though it makes no sense practically."
Traditionally, British socialising revolved around the two Bs: boozing and bitching about the weather. But now a third B is muscling in: boutique gyms. While a jog around the park or a monthly Zumba class is far cheaper, fitness fanatics with disposable cash can now spend it on interval training in LED-lit rooms with more sparkle than Studio 54.
In fact, for some, the gym is replacing boozing. Young people are drinking less than ever before: according to one survey, more than a quarter of 16- to 24-year-olds are teetotal. A quarter of pubs have closed in the past 35 years, and those that survive largely do so through their food offerings.
In contrast, gyms are booming. The UK private health and fitness market is now worth £3.2bn after growing 20% between 2015 and 2018, according to Mintel. Adjunct industries, such as sports nutrition and athleisure clothing, are also bulking up (the sports food and drink industry grew by 11.5% to £77m in 2017-18). Fifteen per cent of the UK population has a gym membership, and that doesn't include the premium, pay-as-you-go studios such as Frame, F45 and Psycle that are springing up.
This autumn, a US import, the sweat crawl, will arrive in the UK. Run by the fitness class review site Sweat Concierge, sweat crawls are pub crawls for gyms. "I wanted to create a social experience where people could come for a day with their friends and take three 30-minute classes, back to back, at different studios," explains the founder, Victoria Scott. The $75 (£57) concept sells: Scott has run sweat crawls in Boston, New York and Washington DC for hundreds of people (90% of them women).
Read more: www.theguardian.com