The best athletes are living embodiments of traits the president is sorely lacking: discipline, hard work, focus, teamwork and sportsmanship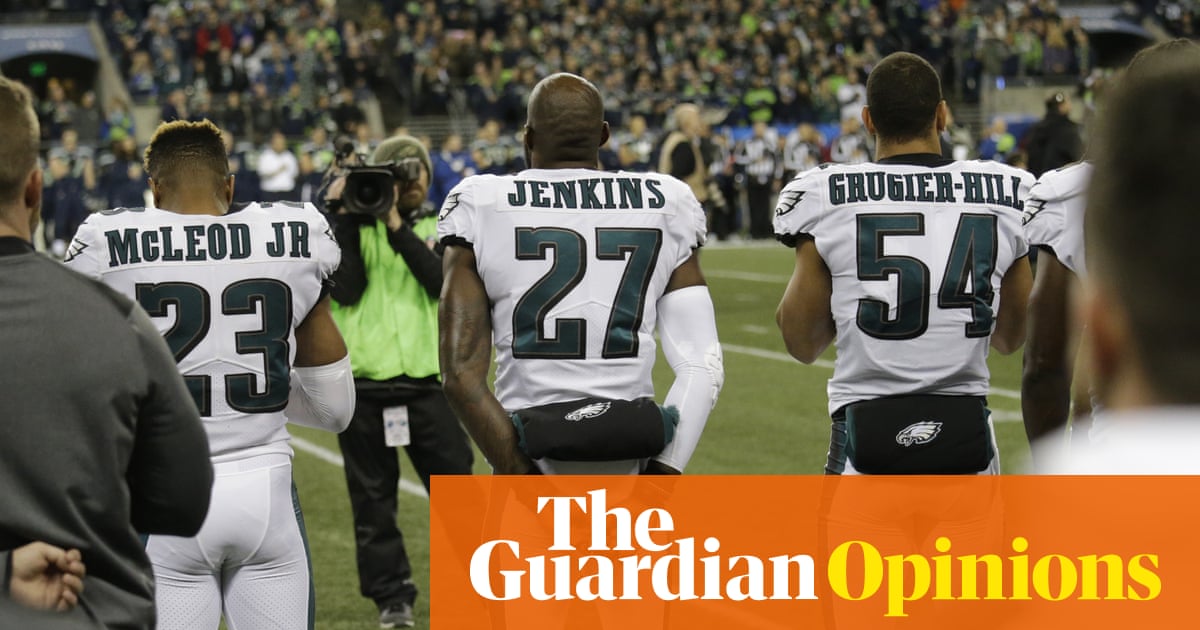 Donald Trump's presidency has made one thing agonizingly clear: he doesn't understand the meaning of sports in America any better than he knows the words to God Bless America. He doesn't understand athletes, fans, teamwork, or even locker room talk. But as with most things, he doesn't let his woeful lack of knowledge interfere with his presidential decisions or proclamations, as when he recently accused Canada of burning down the White House in the War of 1812 … 55 years before there was a Canada. His brand of vacuous but venomous thinking is now being directed at athletes. His disinviting of the Philadelphia Eagles Super Bowl winners from a White House celebration because of their lack of respect for the national anthem – even though no one on the Eagles team knelt in the entire season – is only one of many flagrant fouls he's committed against the sports community, from bullying NFL owners to not inviting to the White House the Minnesota Lynx, last season's WNBA champions. In the past, Trump has tried to rally popular support by ranting against an imaginary "war on Christmas," but it's his own very real War on Sports that may be the bridge too far.
Sports have a special place in American culture and values. And our devotion to sports is not just as fans cheering for our local team or athlete to triumph, we also see them as a valuable tool to teach our children basic morals and manners. As Billie Jean King said, "Sports teaches you character, it teaches you to play by the rules, it teaches you to know what it feels like to win and lose – it teaches you about life." For many, sports are the less formal companion to religion. At their best, athletes are living embodiments of discipline, hard work, focus, teamwork, and sportsmanship. We watch them, even when they're bruised, battered, and bloody, pushing the boundaries of physical limitations, setting records, inspiring the rest of us to go further than we thought possible.
Trump's own relationship with the values of sports indicates why he has no respect for teams or athletes. The golden rule of sports is never cheat. Although Trump constantly brags that he's a great golfer – Golf Digest analysis concludes he's "slightly above average" – at least seven people who've played against him have accused him of cheating. The lesson parents and coaches often emphasize to our children is that if you cheat in sports, you'll cheat in other things. Porn star Stormy Daniels, as well as a former Playboy model, claim Trump cheated on his wife with them. Trump had to pay $25m to settle with students who felt cheated by the unfulfilled promises of Trump University. Trump never learned what every kid in Little League is taught on day one: cheating is a crutch for the incompetent, not a tool for success.
Another sacred lesson of sports is the importance of teamwork – the ideal of placing the welfare of the group above the welfare of the individual. Embodied in the concept is that the group doesn't stifle the individual, but rather provides support for individuals to thrive. Clearly, American's can see that Trump has no skills picking a winning team or of supporting the team. Instead, he wants to be the star player and thinks everyone should feed him the ball, even though he constantly misses his shots. Over 35 senior White House senior officials have left the White House in the past year and several have been indicted for criminal behavior, including Trump's election campaign chairman Paul Manafort. Add to that Trump's continual demeaning of his hand-picked team-mate, Attorney General Jeff Sessions, and you have one of the most dysfunctional and ineffectual political teams in history.
Trump's understanding of sports fans is even more tone-deaf. His belief that attacking athletes will garner him more support has not proven to be true. A recent Quinnipiac poll found that 58% of voters don't think players who kneel are being unpatriotic, compared to 35% who do. Additionally, a NBC News-Wall Street Journal poll concluded that 48% of voters are more likely to support a congressional candidate who acts as a check to Trump's erratic behavior. Need further proof? On Memorial Day, Rudy Giuliani celebrated his 74th birthday by being loudly booed by the vocal fans at Yankee Stadium, in the same city where as mayor he once held an impressive 68% approval rating and was featured on the cover of Time magazine as "America's Mayor." Now, as a President Trump's attorney and TV cheerleader, he is viewed favorably by only 29% of US voters. The fans have grown weary and angry watching Trump surrogates dance to Trump's discordant notes with all the grace of Seinfeld's Elaine.
One of the most heinous kids in any sport is the I-get-my-way-or-I-take-my-ball-and-go-home player. Sports teaches you to compromise, to learn how to get along with others, not throw a tantrum if you don't get your way. But as we just witnessed with Trump's behavior at the G7 conference, those are lessons he never learned. Trump stormed out of the conference early after insulting and alienating our few remaining allies, resulting in the French president, Emmanuel Macron dismissing Trump as having "fits of anger." Trump uses this same vindictiveness against athletes. Several days after LeBron James and Steph Curry agreed that no matter who won the NBA championship, neither would go to the White House, Trump announced that neither team would be invited. You refuse to come to my party? Then you're not invited!
There are signs that Trump might be aware that he's gone too far in attacking athletes. He's now trying to bribe them by handing out pardons like party favors. "I am going to ask all of those people to recommend to me, because that's what they're protesting, people that they think were unfairly treated by the justice system," he said last week. It is classic Trump cluelessness that he doesn't even understand what athletes are protesting. Not the wrongs done to Muhammad Ali or Jack Johnson specifically, but the systemic racism that daily threatens the lives and livelihood of all African Americans, a system that still thrives because of his own policies and public statements. He thinks athletes are the same as reality stars like Kim Kardashian who, in exchange for chummy photos ops, received the justified pardon she asked for on behalf of Alice Johnson. Unlike most reality stars, athletes have earned their celebrity through hard work and sacrifice, and will not sell, rent, or lease their ethics. Nor will they abandon supporting their team-mates for presidential doggie treats.
Playing sports for the first 40 years of my life molded my character in many of the ways we hope sports will influence our kids. My UCLA coach, John Wooden, used to tell us, "Be more concerned with your character than your reputation, because your character is what you really are, while your reputation is merely what others think you are." That is the lesson Americans want their children to learn from sports, but it is the exact opposite of the petty values Trump embodies.
When it comes to sports or sports values, the president got no game.
Read more: www.theguardian.com