Yoga teacher Baba Ramdev is now a key political figure as his retail empire takes 530m in past year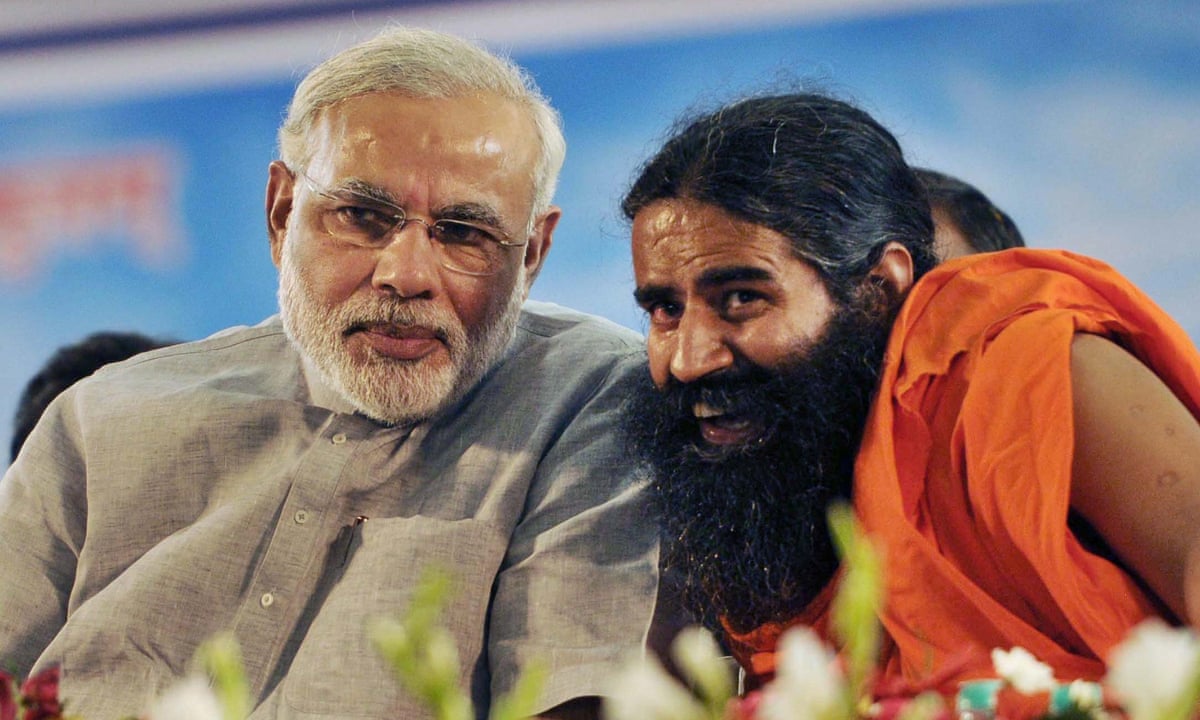 It is an advert that will be familiar to most Indians. Baba Ramdev, dressed in the saffron robes of a Hindu saint, sits upright, cross-legged, breathing rapidly to move his diaphragm with all the skill of a yoga master. In the background, a voice lists the benefits of the swamis Hindu lifestyle. Then the scene changes to a boy bathing with bodywash from the swamis Patanjali range of bathroom products, which includes shampoos, toothpaste and hair oil.
Ramdevs endorsement means big bucks in contemporary India. His brand of bodywash is in stores nationwide and has quickly come to compete with long-established brands such as Dove and Nivea. The swami regularly appears on billboards and television shows to recommend his products to his millions of followers.
In the past few years Ramdev has become a national business icon, selling hundreds of products from biscuits to aloe vera juice, all claiming to be Indian-made and good for health.
He surged to popularity as a yoga teacher in the past decade, bringing the discipline to the masses on his 24-hour television channel, Aastha. His rise has been accompanied by a revival of Hindu nationalist sentiment in rapidly modernising India. In recent years Ramdev has shared the stage with the prime minister, Narendra Modi, urging supporters to vote for the Hindu nationalist BJP during the election campaign.
Modi, who has recognised the brand value of new-age gurus, has associated closely with a string of holy men, including Sri Sri Ravi Shankar, whose Art of Living event in Delhi last month drew millions of followers.
Baba Ramdev has been given the governments highest level of security protection, and was recently invited by Modi to inaugurate his flagship International Yoga Day.
Read more: www.theguardian.com