The wife of prime minister Justin Trudeau divided opinion on social media with a post inviting praise for men and boys who promote gender equality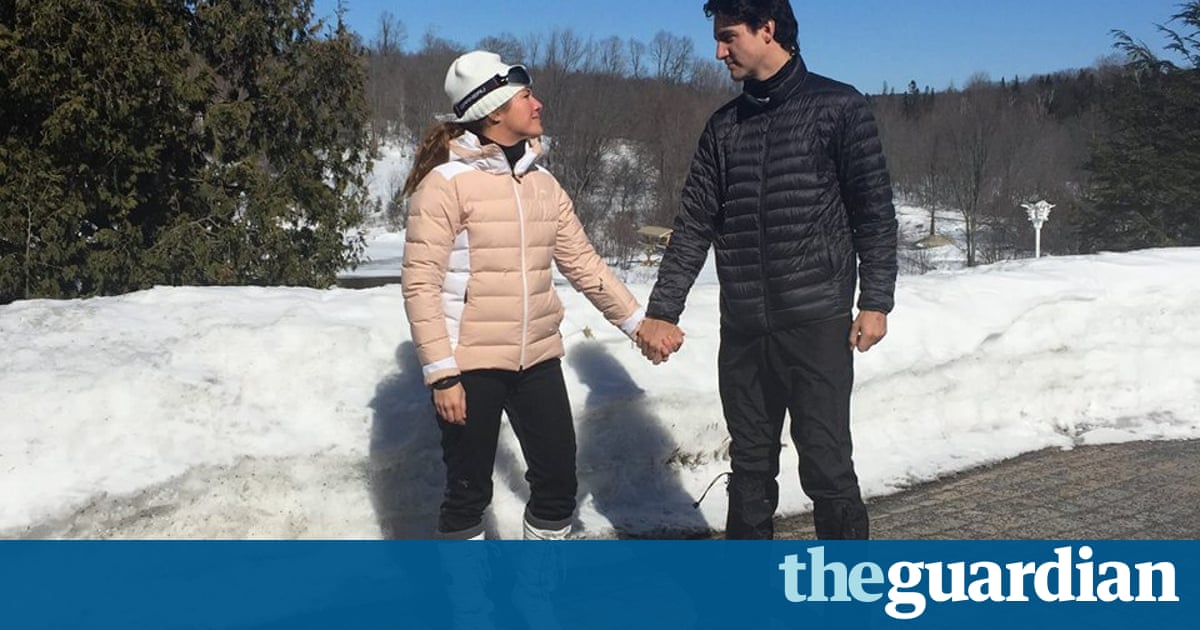 Sophie Grgoire Trudeau, the wife of Canadas prime minister, has set off a social media firestorm by suggesting women celebrate International Womens Day by highlighting boys and men who promote gender equality.
The post appeared on several social media sites on Tuesday. This week, as we mark International Womens Day, lets celebrate the boys and men in our lives who encourage us to be who we truly are, who treat girls & women with respect, and who arent afraid to speak up in front of others, Grgoire Trudeau wrote.
She urged women to snap a photo of themselves with a male ally and share it on social media, adding: Together, we can create a movement that inspires more men to join the fight to build a better tomorrow with equal rights & opportunities for everyone because #EqualityMatters.
The post was accompanied by a photo of Grgoire Trudeau holding hands and gazing into the eyes of her husband, Justin Trudeau, a self-described feminist.
Reaction was swift. While more than 13,000 people on Facebook said they liked or loved the post, thousands of others blasted Grgoire Trudeau for being tone deaf.
364 days a year I am all up to holding hands with my favourite men and creating partnerships and alliances that will support equality, read one of the top-ranked responses. But today I dont want to celebrate men. I want to remember all women who protested against not being able to vote, talked about unequal pay, stood up to the society, protecting our rights and freedoms.
Other commenters described the post as utterly ridiculous and shameful while one asked: I have to first be oppressed in patriarchy, but also spend more emotional labour comforting men who make any effort whatsoever?
Another added: Yes, lets celebrate the men who, in a world that is still dominated by patriarchal culture, give us permission (because we need it?) to be ourselves, be safe, and be heard. No thanks. My parents raised me to know that all of that is a right, not a privilege granted by men. I will instead thank the generations of women around the world who never forgot their inherent dignity and worth, helping me to preserve my own.
Some juxtaposed Grgoire Trudeaus words with her husbands actions. If your husband were a true feminist and, by your own definition isnt afraid to speak up in front of others, he would denounce Trump personally and his administrations misogyny. Until he does, hes a lip-service feminist and I cant take him seriously as a fighter for the cause.
Read more: www.theguardian.com