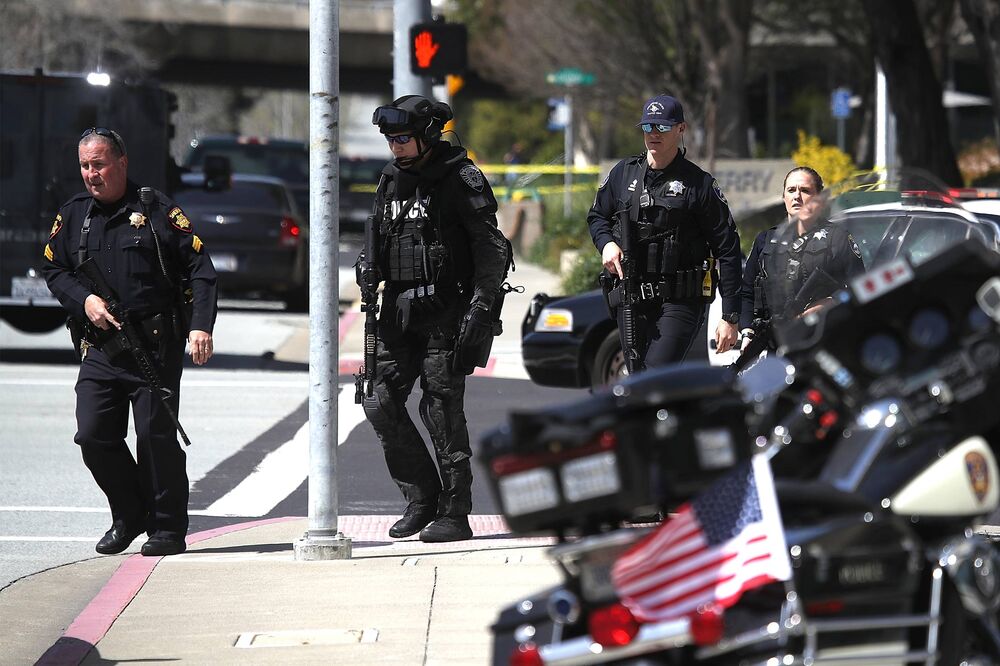 For the second time in less than two months, the firearm used in a mass shooting was produced by American Outdoor Brands Corp.
Three people were injured in a shooting at YouTube's headquarters in San Bruno, California, Tuesday afternoon. The suspect, Nasim Aghdam, died from a self-inflicted gunshot wound. The 9-millimeter Smith & Wesson handgun used in the attack was registered to the 39-year-old, police said. 
American Outdoor, formerly known as Smith & Wesson Corp., is among the largest gun makers in the country and its products have been involved in several high-profile massacres. Its semi-automatic AR-15 rifle was used in the Parkland, Florida, high-school shooting in February, which left 17 dead, and Smith & Wesson also manufactured one of the firearms owned by the gunman who attacked a Colorado movie theater in 2012, killing 12 people. 
In the aftermath of shootings, gunmakers have often faced litigation from victims and their loved ones. But such lawsuits are handicapped by the federal Protection of Lawful Commerce in Arms Act, which prevents firearms companies from being held liable for crimes committed with their products. The law was passed in 2005 by a Republican-controlled Congress.
Following the 2016 election of President Donald Trump, gun sales slowed and stock prices of publicly traded firearms companies fell. People appeared to feel less urgency to stockpile weapons under a Republican White House and Congress, who would be less likely to change gun legislation. However, following a public push for gun control after the Parkland attack, gun sales increased in March, according to firearm background-check data tracked by the FBI. 
American Outdoor Brands didn't immediately reply to a request for comment on the matter. 
Read more: www.bloomberg.com