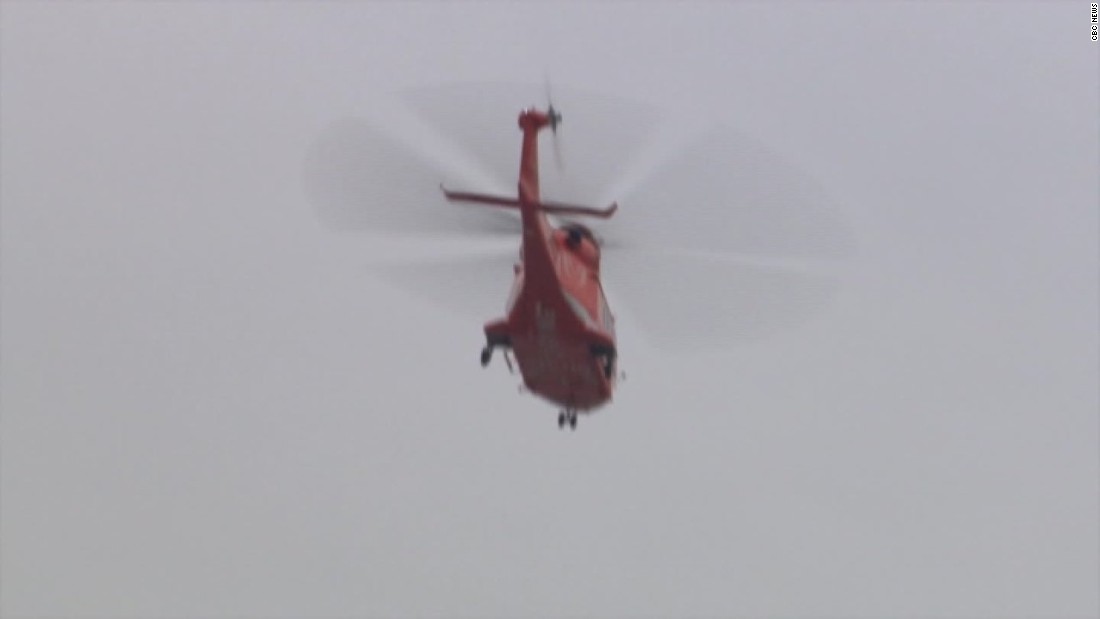 (CNN)Sonna Anderson was enjoying a horseback ride through the Badlands in North Dakota in September 2017 when her horse, Cody, got spooked, jerked toward a fence and tripped on a cow track in the dirt. The horse rolled onto Anderson, who hit her head, briefly lost consciousness and broke three ribs.
"But he was told that [the air ambulance] was necessary. They never told him why it was necessary or how much it cost, but they insisted I had to go by air ambulance," Anderson said. "But it's so odd there is nothing in the record that indicated it was time-sensitive or that I needed to be airlifted."
For that one helicopter ride, to a hospital farther away in Bismarck, records show that Valley Med Flight charged Anderson $54,727.26. Sanford Health Plan, her insurance, paid $13,697.73. That left Anderson with a $41,029.53 bill.
Valley Med Flight did not respond to requests for comment.
Emergency personnel requested another hospital-to-hospital transfer in Arkansas for an X-ray. It cost $37,850, according to a letter to the state insurance department.
"We carry insurance to avoid the catastrophic situations," wrote the man, whose name was redacted. "I don't see where the consumer is getting a fair shake in this deal."
The desire may be there for change, but nothing's worked.
Air ambulances became necessary out of a desperate need to save lives, but some question whether their value remains.
The air ambulance industry packed the committee hearing room when Thomson introduced the bill, but it was not alone.
"We know what their fuel costs. We know how many hours they fly and how much it costs for apilot," Castleberry said. "Add up all those factors, even if you give them a 20% profit on top of that, that's still not even half what they are charging me, which is more like 300 to 400 times what it actually costs to fly our customers. When I can go rent a private plane and put medical personnel on board for less than some of these bills, I know it shouldn't cost this much."
He also notes that a lot of patients whose bills the firm sees, who are told to take these flights, aren't trauma cases. "They are not for a wreck on the side of the road needing Level I trauma care," Castleberry said. "Only about 15% of the air ambulance charges we see involve those kind of accidents. The vast majority are patient transfers from one facility to the other."
Castleberry, who has clients across the country, said private operators aren't the only ones making money. "County governments and city hospitals [which can have their own air ambulance services] also see it as a revenue stream that supports their overall programs," he said.
About 70% to 80% of the patients whom air ambulances transport fall into these categories that the industry argue significantly underpay, like patients with Medicare. This payment issignificantly less than the cost of the transportation, Sherlock said.
"Medicare pays about 60% of the cost of the flight; Medicaid pays 35% or less. Self-paid patients pay a few cents on the dollar, and that has led to a crisis of being able to sustain the service," Eastlee said. That means about 7 out of 10 of the association's flights are under-reimbursed, he said.
Anderson, who was billed $54,727.26 total for her air ambulance rescue from the Badlands, got a letter from the air ambulance company's lawyer when she wrote to protest the price. HIs letter explains that 75% of that company's patients are covered by the government or have no insurance at all.
"This governmentally mandated cost shifting means that their cost per transport must be borne by others," the letter reads.
"In other words, I may not have had $54,000 worth of treatment, but essentially, they have to make up their costs somehow," Anderson said. "It's not fair at all."
"Some of these bills are pretty egregious, and these are consumers who have done everything right," Godfread said. "They have health insurance, they ask questions ahead of time, and often, they don't get to make the choice. It's often the hospital or the EMTs that decide to fly, but consumers are the ones left paying the bills, and there's really no way for consumers to protect themselves."
Andrei Courier learned that the hard way in June. He got a $41,063.78 bill after the in-network hospital where he took his son Jacob with breathing problems transferred the boy to an out-of-network hospital.
"First, I could have driven to that other hospital faster," Courier said. "We also had tried to do everything in-network. We did everything right insurance-wise, but we still faced this huge bill."
His insurance company picked up $8,960.49 of the bill, that meant he would be left paying $32,103.29 out-of-pocket.
"We work hard, we pay our bills on time, and this is how we are repaid," Courier said. "It was so frustrating. That's money we would use for my son's college, not for a short helicopter ride."
"I don't know what the insurance commissioner said to the company, but I finally got a call and was told they weren't going to balance bill me," Courier said, but he's still upset.
Med Trans Air Medical Transport, which ran the air ambulance that day, referred questions to the Association of Air Medical Services.
Though states like Mississippi have balance billing protection, that tactic has had limited success elsewhere, as the courts have ruled that laws affecting air ambulances are federal, not state, jurisdiction.
The Association of Air Medical Services believes that the states can "help patients right now and help address the issue of balance billing and take patients out of the middle," Eastlee said. "Some insurance only covers a fraction of the price for those transports. We can work together."
"It was important to me that we craft a solution that not only empowers consumers and patients but lays the groundwork for long-term solutions in the industry," said US Rep. Rob Woodall of Georgia, who added the air ambulance-specific language to the bill. "By creating an aviation consumer advocate, much like the taxpayer advocate for those with complaints against the IRS, my amendment provides a clear mechanism through which consumers can pursue enforcement or corrective actions — which to this point had been absent in these situations."
The industry association said that it supports the FAA Reauthorization Act because it "enhanced consumer protection" and that the industry does want more transparency and accountability, Eastlee said, "but we also have to work to sustain the service."
For Anderson, Congress is too late. She took her own action. Instead of paying $41,029.53 out of pocket, she offered to settle for $4,100, on top of the $13,000 her insurance paid.
"I thought, I didn't want them to sue me and wanted to get this out of the way and thought 10% more was reasonable," Anderson said. For three months, she heard nothing from the company, so she wrote to withdraw her offer. The next month, the company offered to negotiate, documents show, but eventually, it accepted her offer.
Anderson's recovered from her injuries. And Cody, her horse, is OK. She brought him some extra feed to thank him, as the X-rays detected another medical issue she is now in treatment for. But the experience with the air ambulance still bothers her.
"For a little more than 45 minutes of service, they were asking for more than what my surgeon charged. It's not fair," Anderson said. "I've since talked to other people who have been transported with no surprise bills, I think air ambulances can run in a fair manner, but the way it is currently done seems unfair and unreasonable. No one should feel shocked or panicked by a bill like this. No one ever."
Read more: www.cnn.com