When Spencer Day first began pursuing a career in music, he said he "quickly discovered there were songs that were 'off-limits' for a male singer to sing," at least according to record label honchos.
Day, who was raised in Arizona on Disney classics and MGM musicals, thought having to abide by these industry "rules" felt contrived. So when it came time to promote his new album, "Angel City," he knew he immediately wanted to sing Billie Holiday's "Lover Man (Oh, Where Can You Be?)" in a way that felt true to himself ― that is, from the perspective of one man to another.
HuffPost got an exclusive first look at the video for "Lover Man," which you can watch above. The clip sees Day, 40, in full-on throwback mode, performing the song in classic torch singer fashion.
"Like most artists, I want to be an advocate for social change and for me. Singing is the easiest and most effective way I can do that," Day told HuffPost. "A certain level of bravado can still be expected in male crooners. People get hung up on pronouns and it's time for men to be able to sing a song to another man sincerely, without irony and without other folks snickering. I want to be a part of that."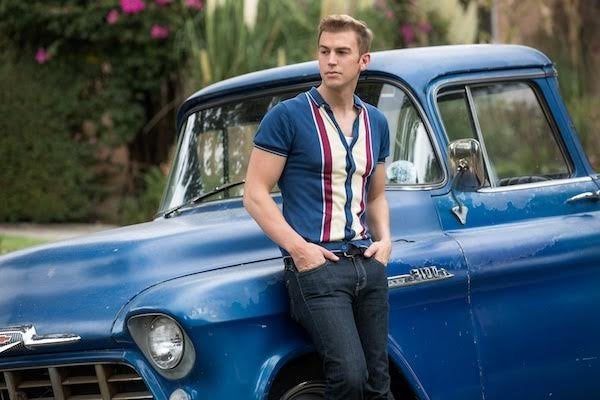 Day has drawn obvious comparisons to Harry Connick Jr. and Michael Bublé throughout his career. However, the singer-songwriter described his sound as a combination of jazz and the Great American Songbook, with "a little West Coast, [Quentin] Tarantino twang." He named Chris Isaak, Peggy Lee, Julie London and other singers with "breathy, intimate vocals" as influences.
His first break came in 2002, when he was a finalist on CBS's "Star Search." Though he didn't win the competition, the exposure garnered him a fervent fan base and made him a recognizable presence on the nightclub circuit. His debut album, "Introducing Spencer Day," arrived in 2003.
Yet, as his performing career took off, Day also had to reconcile his gay identity with his Mormon upbringing ― a struggle he's spoken about at length in recent interviews. Ultimately, his own lack of role models growing up inspired him to live openly and authentically through his music and performances.
"If there were gay people in our community, no one ever spoke about it," he recalled. "I was afraid that my only options as a gay man would be dying of AIDS, or spending a life alone drinking. I'm so unbelievably glad that younger [LGBTQ] people now have more role models to look up to."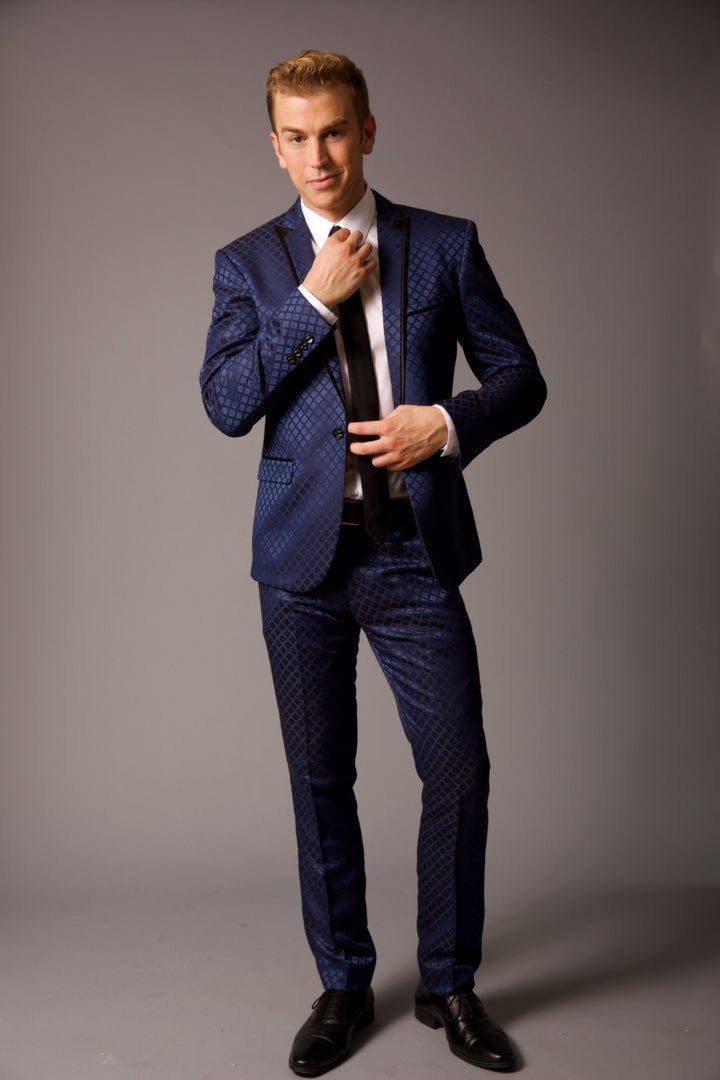 The album's 14 original songs feature titles like "Ghost of the Chateau Marmont" and "The California Yes," making it easy to assume that "Angel City" is a musical love letter to LA. But Day, who now splits his time between New York and San Diego, says his relationship with that city would be better described as "complicated."
Calling Los Angeles "both a place of inspiration and unavoidable heartbreak," he added: "I had to leave for a while so I could fall in love with music ― and the city ― again."
People get hung up on pronouns and it's time for men to be able to sing a song to another man sincerely, without irony and without other folks snickering. I want to be a part of that." Spencer Day
At present, Day is celebrating the release of "Angel City" with a monthly residency at New York's Green Room 42 cabaret club that continues through September. He also has a host of performances scheduled in Seal Beach, California, and in Las Vegas over the coming months, and two Palm Springs, California, concerts lined up for 2019.
No matter where his travels take him, however, Day hopes to spread the message that love really is love through his live performances.
"When I've been playing small towns in another country, it seems like one of the most revolutionary things I can do is to sing a song I was always told was 'off-limits' with feeling," he said. "When the song personally resonates with you deep inside, people can feel that."
Spencer Day performs July 20, Aug. 17 and Sept. 21 at New York's Green Room 42.
Read more: www.huffingtonpost.com