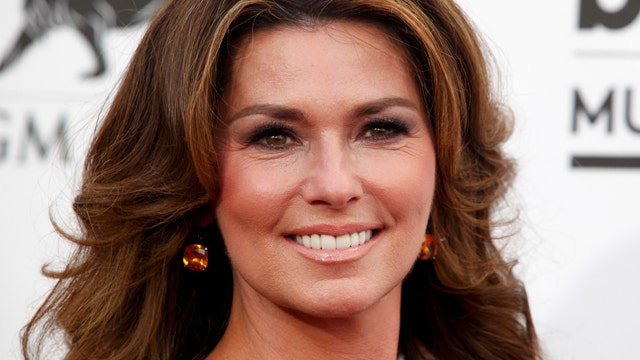 Shania Twain is set to release her first album in 15 years, and one of the new songs was inspired directly by her divorce from her former producer, Mutt Lange.
The new album features Twains first recordings since she was diagnosed with dysphonia, a vocal cord disorder that causes difficulty in speaking and hoarseness. In a candid interview with Rolling Stone, the country legend discusses her long journey to recovery as well as explains several new songs on her yet-to-be titled album.
FOR THE LATEST ENTERTAINMENT NEWS FOLLOW US ON FACEBOOK
Twain thinks the illness was brought on by the stress of her divorce from Robert Mutt Lange in 2010. Lange was her longtime co-writer and producer and the mastermind behind Twains breakthrough, "The Woman in Me," as well as 1997s "Come On Over."
One of the songs on Twains forthcoming album details the end of her marriage. Rolling Stone describes Whos Gonna Be Your Girl? as a mournful ballad.
Its about feeling unappreciated and knowing that you are secondary, she says. Having to live with someone that has different priorities and accepting that youre not the most important thing in a persons life.
She had to change her entire writing and recording style for the new album so that it would not remind fans of the work she did with Lange, and her singing has changed, too.
Im a different singer now, she says of her deeper singing voice. There was a lot of coming to terms with that. Its been one of the obstacles in my life Ive just had to learn to live with.
Twain plans on releasing a new single in March and then dropping the album in May. The singer shows no signs of slowing down either, as she hopes to get started writing another album immediately, calling writing her therapy.
It helped me come to terms with a lot of things emotionally, she explains.
Read more: www.foxnews.com