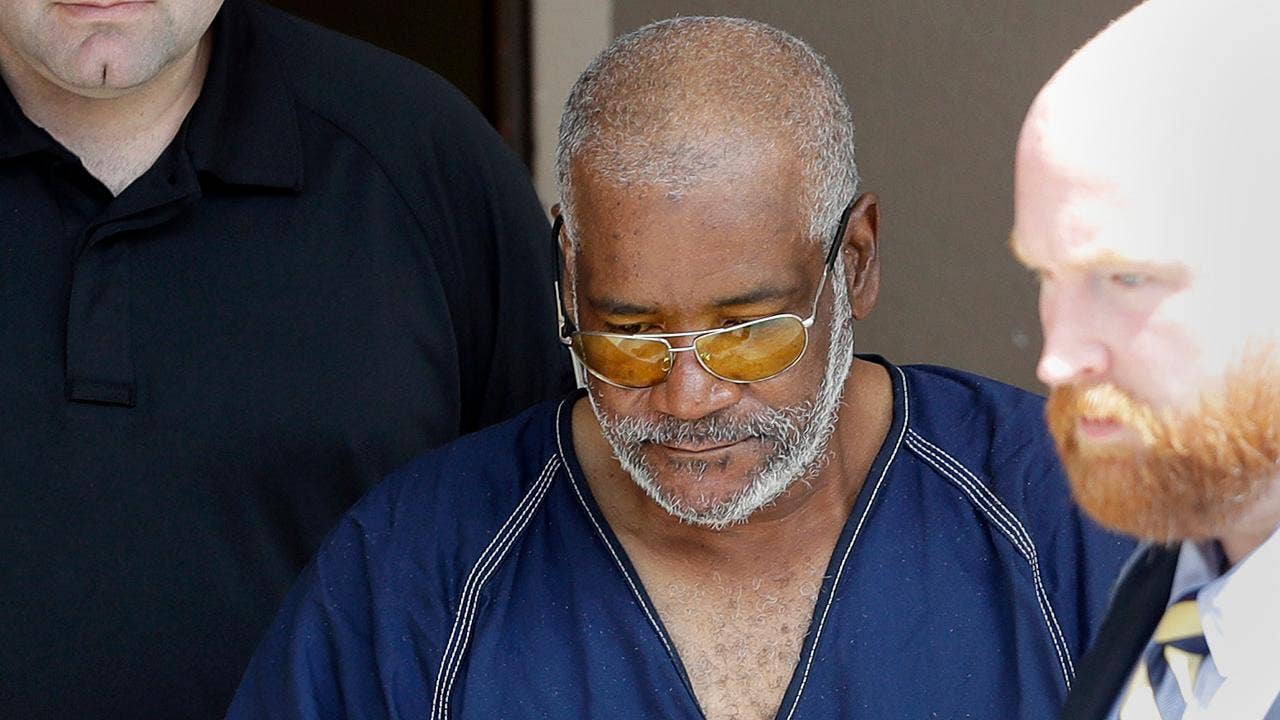 The Florida man accused of allowing 10 people to bake to death inside a sweltering tractor-trailer early Sunday morning had his commercial driving privileges revoked in April — in addition to a criminal history that includes an arrest for grand theft and a conviction in a felony domestic violence case.
James Mathew Bradley Jr., 60, of Clearwater, Fla., appeared in federal court Monday on charges of illegally transporting immigrants for financial gain, resulting in death. He did not enter a plea or say anything about what happened, and was ordered held for another hearing on Thursday.
Florida driving records obtained by Fox News show the state had Bradley's commercial driving privileges revoked in April.
A separate set of documents obtained by the Associated Press show Bradley had a criminal record dating back to the 1990s and spanning multiple states.
In 1997, Bradley pleaded guilty in a felony domestic violence case in Colorado and was sentenced to two years probation, Rich Orman, chief deputy district attorney for the 18th Judicial District in suburban Denver, told the AP. Records indicate supervision of Bradley's probation was transferred to Gainesville.
He was then arrested in Ohio in 1998 and extradited to Colorado for violating his probation, according Orman said. Records show that at that time Bradley also was wanted by a Texas agency for an unknown charge. Another probation violation complaint came in 1999, but Bradley wasn't arrested and he returned to Colorado until 2003. He was eventually sentenced to three years in a halfway house, but he violated terms of that sentence apparently walking away from the facility and in 2005 was sentenced to one year in a Colorado prison, Orman told the AP.
SAN ANTONIO TRAILER DEATHS: DRIVER CHARGED AFTER 10 DIE IN SWELTERING TRUCK
Bradley was released in 2007, according to the Department of Corrections, and remained on parole until 2009. Authorities list Bradley as being from Clearwater, Fla., but his fiancee, in an interview with the AP, said he has been staying in Louisville for a couple years.
FOX 13 Tampa reported Bradley was arrested for grand theft in Hillsborough County, Fla., though it was unclear what year the incident occurred or what became of the charges.
In a complaint filed Monday, federal prosecutors said Bradley called his fiancee, Darnisha Rose, who didn't answer, but did not call 911 when he made the gruesome discovery in the back of his truck in the Walmart parking lot.
Rose defended Bradley as a good man who would always try to help people in need. Rose said when he called her from jail Sunday, he claimed he had no idea how so many people were crammed into his trailer.
"He said he saw the people in there, laying everywhere," Rose told the AP. "He said he didn't know what to do, which way to go. He was crying, distraught. He was scared. You could tell it in his voice."
Bradley had diabetes that he hadn't properly treated, got a prosthetic leg earlier this month and wanted to get back to work, Rose said.
Rose added that Bradley did not explain during their brief conversation how the illegal immigrants might have been loaded into his trailer without him knowing about it, as he allegedly told police.
TEXAS' LIEUTENANT GOVERNOR BLAMES TRUCK DEATHS ON SANCTUARY CITIES THAT 'ENABLE HUMAN SMUGGLERS'
The truck was registered to Pyle Transportation Inc. of Schaller, IA. President Brian Pyle said that he had sold the truck to someone in Mexico and that Bradley was supposed to deliver it to a pick-up point in Brownsville.
"I'm absolutely sorry it happened. I really am. It's shocking. I'm sorry my name was on it," Pyle said, referring to the truck. He said he had no idea why Bradley took the roundabout route he described to investigators.
In addition to at least 10 dead, nearly 20 others rescued from the rig were hospitalized in dire condition, many suffering from extreme dehydration and heatstroke. Mexico's foreign ministry released a statement Monday night that said "according to preliminary information" 25 of the people inside the rig were Mexican nationals.
Four of those who died and 21 of those hospitalized are Mexican, the statement said. Some of the others inside the sweltering truck were from Guatemala.
Many of the immigrants had hired smugglers who brought them across the U.S. border, hid them in safe houses and then put them aboard the tractor-trailer for the ride northward, according to accounts given to investigators.
"Even though they have the driver in custody, I can guarantee you there's going to be many more people we're looking for to prosecute," said Thomas Homan, acting director of U.S. Immigration and Customs Enforcement.
The Associated Press contributed to this report.
Read more: www.foxnews.com