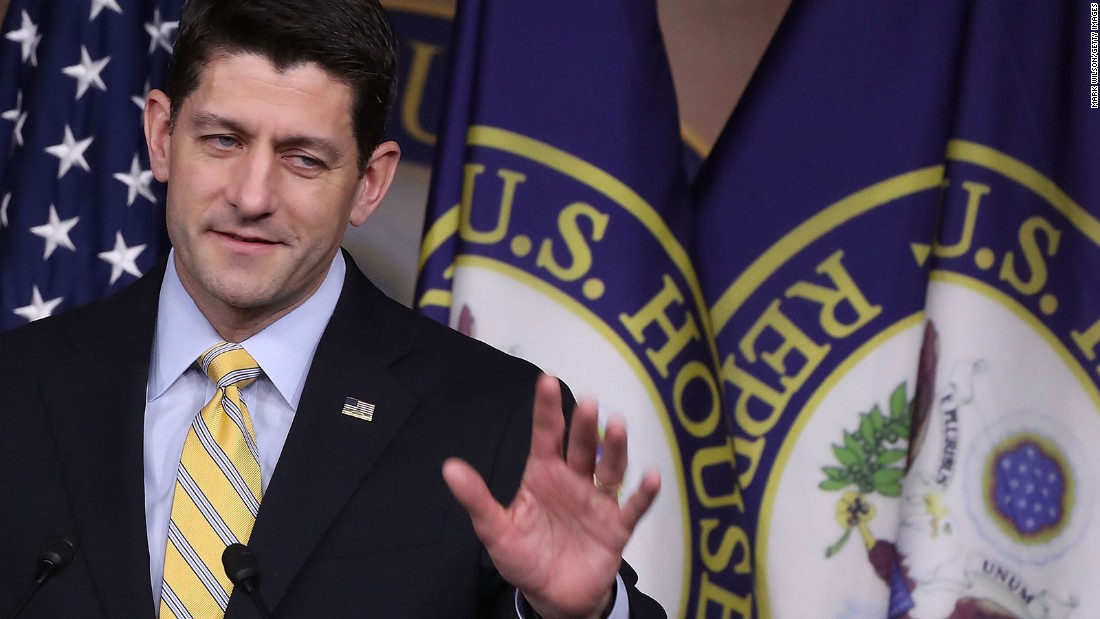 (CNN)House Speaker Paul Ryan said Thursday Republicans plan to repeal President Barack Obama's health care law at the same time they approve a GOP replacement plan.
"We want to do this at the same time, and in some cases in the same bill," Ryan said during a town hall in Washington sponsored by CNN and moderated by Jake Tapper. "So we want to advance repealing this law with its replacement at the same time."
Ryan said Republicans are moving "as quickly as they can" to repeal and replace the Affordable Care Act, but said he doesn't yet have a date, and it will take "a little bit of time" to do so.
"We're working on this as fast as possible," he said, adding that the GOP will act "definitely within these first 100 days" of Trump's presidency.
At the outset of the town hall, Ryan didn't say that the government has an obligation to insure every American.
"I clearly think there's a role for the government in health care, no doubt about it," the Wisconsin Republican said.
Tapper pressed Ryan, noting that existing law blocks taxpayer dollars from funding abortions. But, Ryan argued, "money's fungible, and it effectively floats these organizations."
He said Republicans would rather shift those dollars — and redirect Planned Parenthood's patients using those dollars — to federal community health centers.
"You don't have these controversies by funding health centers," he said.
The vast majority of federal money that Planned Parenthood does receive funds preventive health care, birth control, pregnancy tests, and other women's health care services.
Trump on Twitter
Ryan said he doesn't expect Trump to get off Twitter when he moves into the White House — and he doesn't know how the President-elect's social media use will affect foreign and domestic policy.
"I think he's going to keep doing this, and I think he's going to be probably a little more restrained in his tweets probably, but it's all relative," Ryan said. "But I do believe it's been extremely effective for getting elected president, I've got to tell you. He was able to touch and tap into people's hearts and minds."
"I actually do know what a dab is," he said to laughter. But, he said, the young man was dabbing incorrectly. "I thought he was sneezing."
Read more: www.cnn.com