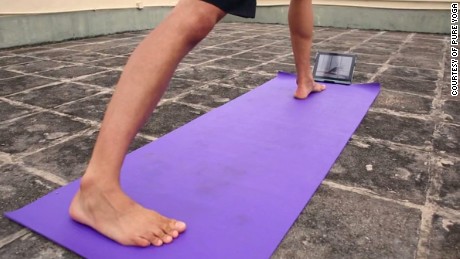 Employers seeking to get workers to join wellness programs and provide medical information can set financial rewards — or penalties — of up to 30 percent of the cost for an individual in the company's health insurance plan, according to controversial rules finalized by the Equal Employment Opportunity Commission Monday.
Although such penalties or incentives could run into the hundreds or even thousands of dollars, the programs are considered voluntary and therefore legal, the commission said.
The rules seek to ensure "wellness programs actually promote good health and are not just used to collect or sell sensitive medical information about employees and family members or to impermissibly shift health insurance costs to them," the EEOC said.
But the final rules drew immediate concern from some groups.
The new rules aim to address those concerns by requiring employers to tell workers which entities such as the third party administrators that typically run wellness programs for employers can access their personal medical data.
Additionally, any data gathered by the wellness company and then shared with employers must generally be in an aggregate form that isn't likely to disclose the identity of individual employees.
Still, advocates say, the regulations have a loophole that does allow employers to see individual data provided to the wellness programs if needed to administer their health plans. That is designed to avoid delays in patients getting treatment and making sure bills are paid on time. But consumer advocates raise concerns that such rules open a loophole for too much information sharing with health plan sponsors, which can include self-insured employers.
"The privacy protections are still weak," said David Certner, legislative counsel for the AARP.
In a section added since the draft proposal was released, the rules also require that wellness programs may not require employees "to agree to the sale, exchange, sharing, transfer or other disclosure of medical information … as a condition of participating."
Additionally, wellness programs can't collect the medical information simply to have it.
Instead, it must be used to advise a worker how to improve health or to design a wellness program.
Such programs must be "reasonably designed" to improve health and not a "subterfuge for violating … laws prohibiting employment discrimination."
AARP was one of the consumer groups issuing statements Monday saying the new rules fall short.
"Older workers, in particular, are more likely to have the very types of less visible medical conditions and disabilities such as diabetes, heart disease, and cancer that are at risk of disclosure by wellness questionnaires and exams," the AARP said in its statement. "By financially coercing employees into surrendering their personal health information, these rules will weaken medical privacy and civil rights protections."
Read more: www.cnn.com