Brett David has made nearly $2 million by selling cars through Instagram in the first half of this year alone.
That figure refers to sales sparked directly by specific Instagram posts, the 30-year-old owner of Prestige Imports said this week in Miami. That's not to mention sales that may have been inspired by an Instagram post at first but took some time to percolate before finalizing.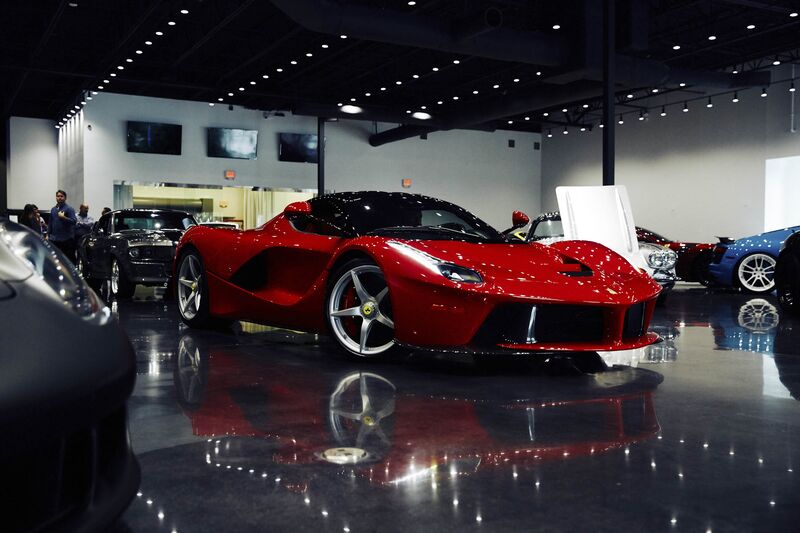 "I can't even begin to tell you how important Instagram is to these guys—it's scary," said David, who says he has sold $1 billion worth of Lamborghini cars since 2007. He met his biggest customer, Kris Singh, on Instagram; the collector, who boasts more than 681,000 followers, reached out to David about a Lamborghini Reventon, ended up buying a Pagani, and has since bought many more six- and seven-figure cars from the dealer as well.
David is in the middle of promoting the soft opening of his new $17 million dealership, which is equipped with a green room and video production team primed specifically to allow clients to make Instagram-worthy photos and clips their million-dollar toys. For him the room, which cost $140,000 to build, is an essential tool in staying relevant: "You have to know how to connect not through creating customers, but through creating fans," he says.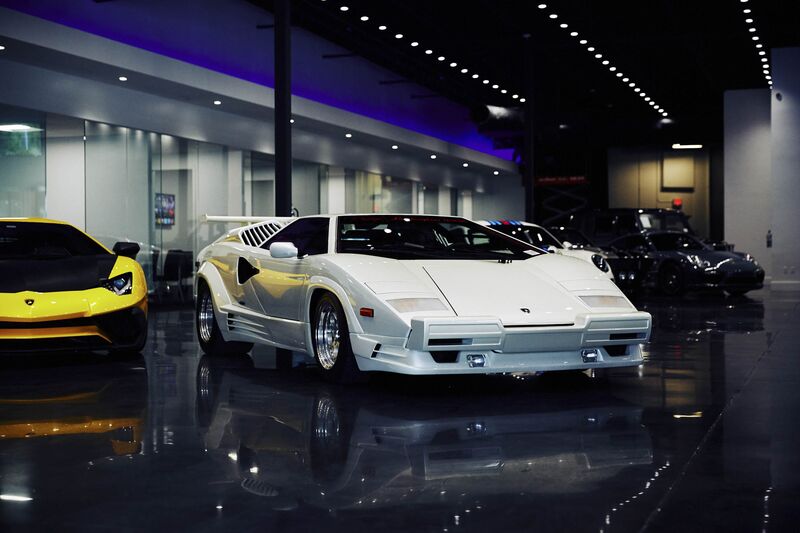 "I posted a photo of the Koenigsegg One:1 with the simple caption, 'Welcome home,' and we had 100 people here literally at the dealership within an hour, just to see the car," David said. "A good dealer today has to understand modern marketing through social media."
As the modern super-luxury market continues to change, automakers and dealers are changing the way they seduce new buyers—and keep the romance alive with longtime clients. Here's how they do it.
1. Understand the New, Young Market  
At Bugatti's showroom in Greenwich, Conn., dealers have long known that the typical individual who places an order for the $2.9 million Chiron (wait list: three years) already owns Bugatti's previous multimillion-dollar stunner, the Veyron. Those owners are also acutely attuned to social media and are well under the age of 50.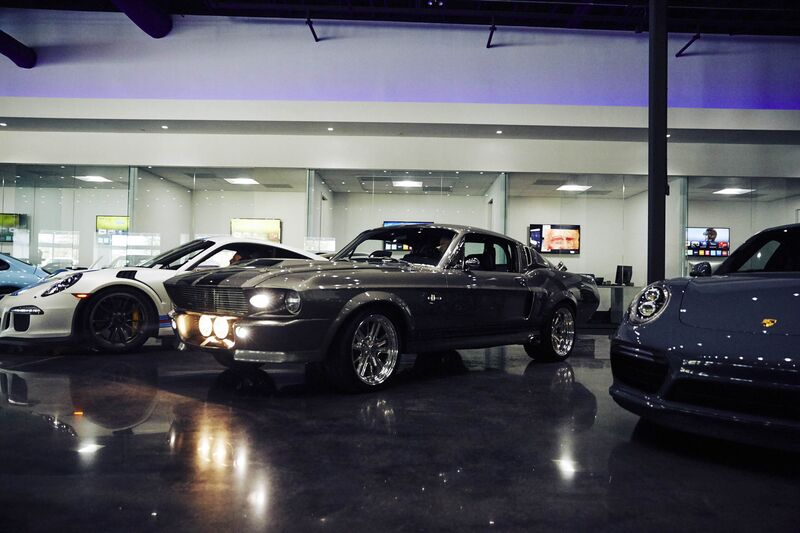 Three thousand miles west, at the opening of the Newport Beach Pagani dealership last month in California, company founder Horacio Pagani himself told me the average age of his customers is "more toward 30 or 35 years old—even in the 20s, in some cases."
"Our customer has changed," he said simply. (David, to wit: "The guy who walks into the showroom in a suit is a Ponzi scheme artist; the guy who comes in in flip-flops and shorts just got off his yacht.")
"We have to understand the idea that the people who are buying these vehicles are very diverse across the globe," said Rebecca Lindland, the executive analyst for Kelley Blue Book. "We have to think about, 'What does that Chinese billionaire want?'Or the wealthy daughter of a Chinese billionaire."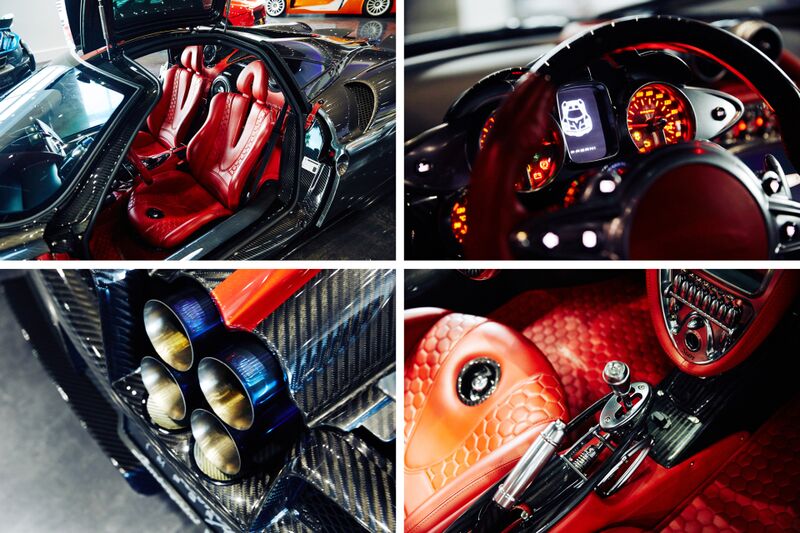 2. Follow the Fashion World
Smart dealers see their business as pure luxury retail, closer to selling a brand identity than a device—like hawking a Birkin bag or Gucci shoes.
"You're dealing with wealthy people, and they're rich for a good reason: They understand that, like clothing, by and large the car is a depreciating asset," said Tom O'Gara, Bentley's dealer in Beverly Hills, Calif. So automotive brands must sell the story behind the asset and the lifestyle that goes with it. The best place to do that is on social media.
The most exclusive fashion brands—Chanel, Yves Saint Laurent, Céline—post avidly on social media. If they can do it, so can the fellas down at the dealership. They just have to retrain their focus.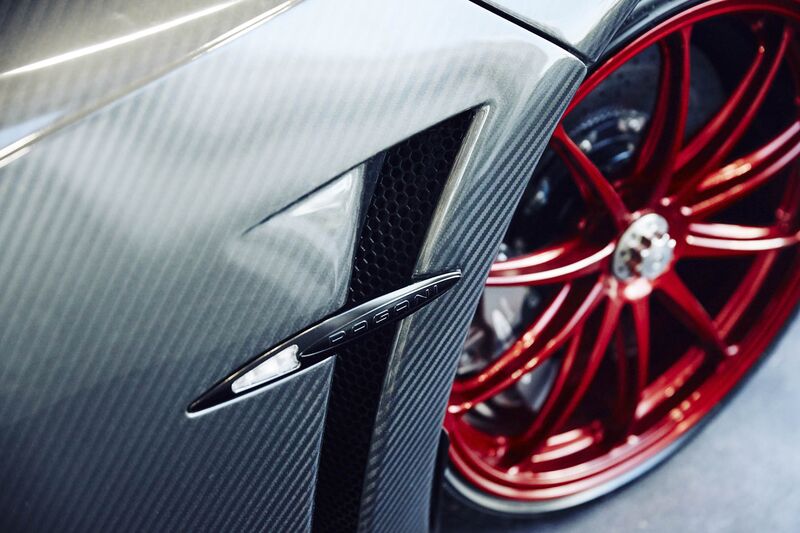 "Where the Bible for us has been historically been , the Bible now is [LVMH head Bernard] Arnault's luxury strategy book," said O'Gara. "It's the rules for anti-marketing. We are now in a completely different world."
3. Bring the Car to the Client—or the Client to the Car
Aston Martin takes its atelier, as it were, directly to the customers, with personal exclusive "fittings" of its $3 million Valkyrie for the 150 individuals who merit the right to purchase one. (The materials covering the seats, dashboard, and headliner; the style of the body panels; and exterior trimmings such as rims and wheel covers are all bespoke.)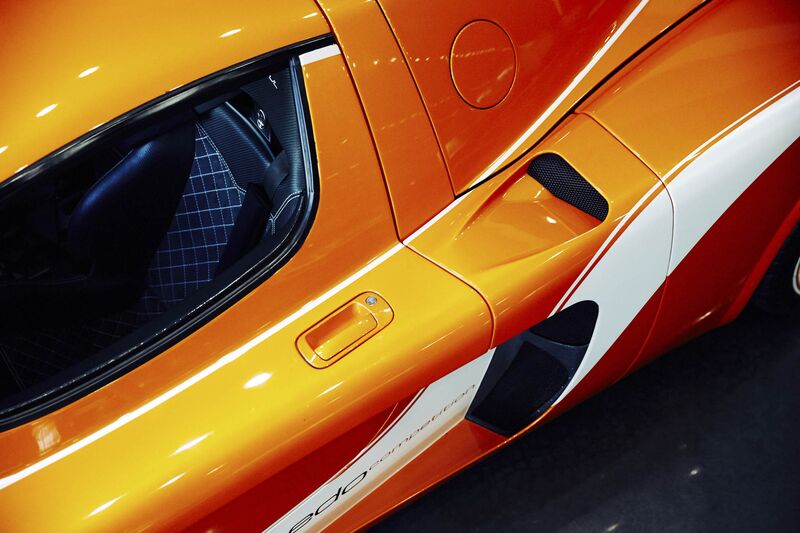 Pagani will do the same but in reverse, flying customers to company headquarters over the two- to three years it takes to develop a car that it tailors the vehicle to the owner like a suit, down to sizing the car for torso length and shoulder width. 
"You can't go sell cars—you have to offer an experience," O'Gara said. "Especially with the young millennials, that is what everyone is looking for."
4. Foster Community in Real Life
O'Gara's team hosts meet-ups every Sunday on Sunset Boulevard. More than 350 supercars of all varieties attend, with owners parking them on display in California's morning sunshine. The time is one for selfies, glad-handing, and bro-ing out with like-minded car lovers.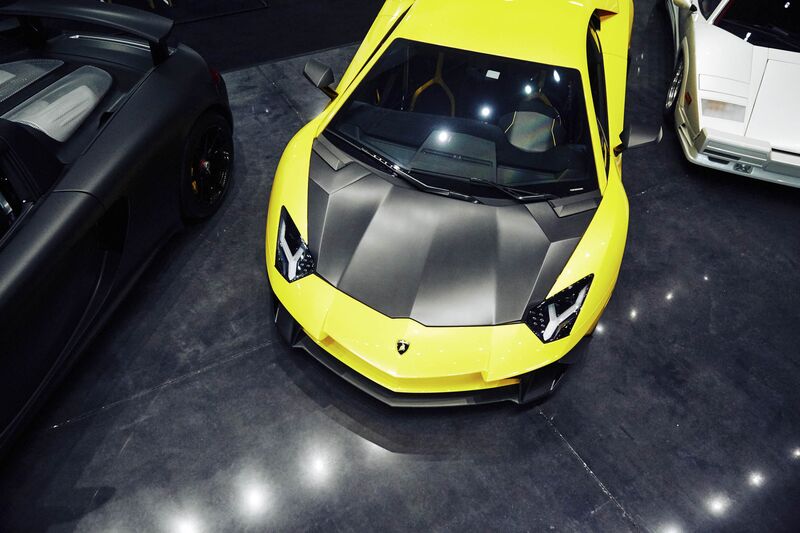 "Showing that [event] on Instagram is how people like to shop—that's way better than people getting a picture of a car in the mail," O'Gara said. "Instead, it's like, here's a fun thing to go do and see. That really brings people out. They can look at the cars in real life and get to talk to owners."
In Miami, David has been known to source and help sell such assets as rare vintage mechanical watches for prized clients, as a favor of sorts. He hosts extravagant dinners with Armand de Brignac champagne and partners with private yacht and jet companies to allow guests full "land, air, and sea" service. He throws an annual Halloween group drive in which participants wear full costumes while they rally through Miami. Last year David and his friends dressed like the characters from the fantastical action film ; the party lasted deep into the night.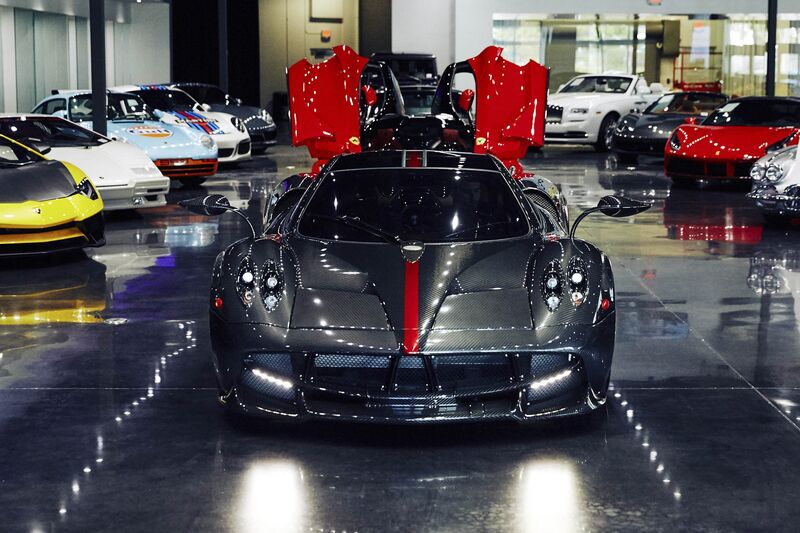 (David, who took over the family business at age 19 after the untimely death of his father, is the leading Lamborghini dealer in the U.S.)
5. Be Fast and Easy—and Let the Customer Lead the Conversation
These days, most of the people who come into dealerships have already done hours of research online and on social media and talked with friends who share their tax bracket about exactly what brand, model, and color scheme of car they want.
Any good dealer knows he won't be able to surprise the customer who already owns 10 supercars. Many clients know more about the car they want than the salesman at the shop does—and that's OK. The job here is to deliver.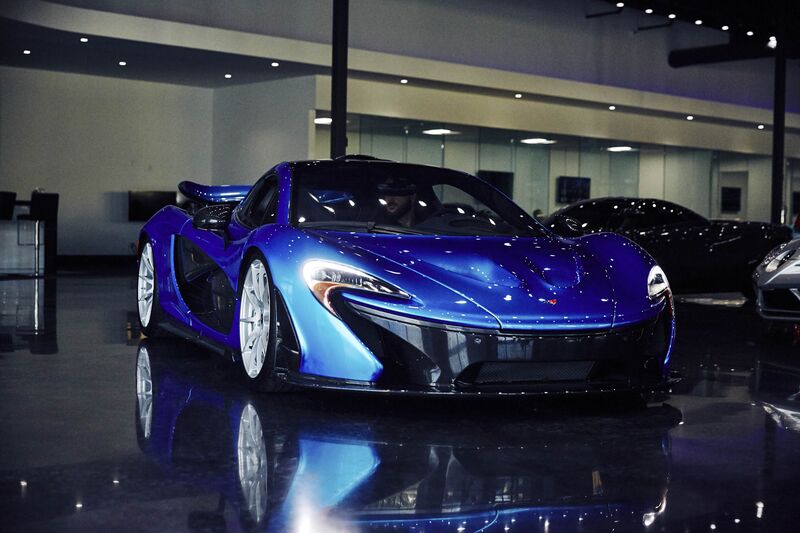 "It's not about the guy who wants to do a zero-to-60-mph time," David said. "We have guys who have the cars for four months, five months, then want something else. It's not that they need the latest and greatest. It's that they now want something they didn't previously know existed."
What's more, while many high-end buyers actually do drive their cars on a daily basis, at least down the driveway—after all, they've got to get their Instagram shot for the day—others barely touch them. In this day and age, it doesn't really matter. What does matter is speed: Dealers must be able to source the chosen car quickly, even offering to wrap it in a new color if the existing one isn't right. If they can't get an exact match, they'd better have something close.
More than anything, buyers today don't want to wait.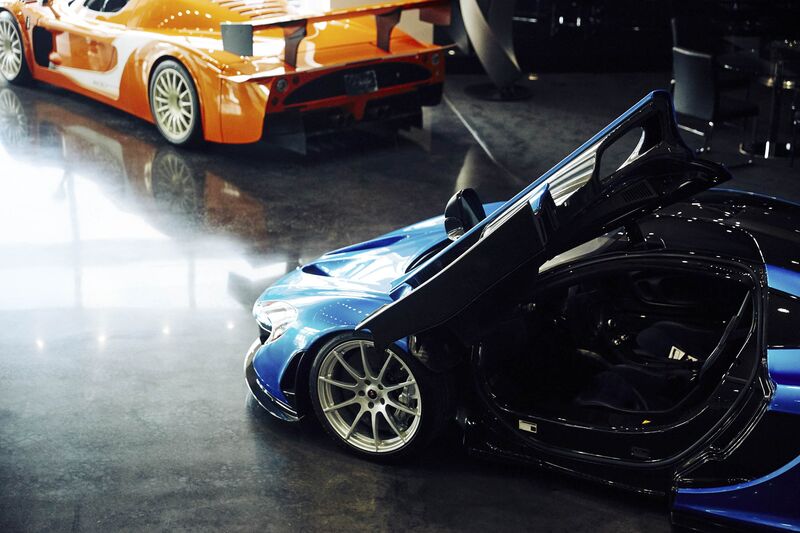 "It's about having the right curation of cars in the showroom," David said. Many of the cars currently on show at Prestige Imports are not actually owned by David at all—they're offered on consignment, while others are privately owned outright and just kept in his space. But it's important to keep the show floor full and the options for sale (in theory at least) high.
"I'll have a guy walk in and point and say, 'I need that one for this weekend, that one for my wife, and I want that one shipped back to my other house in New York or L.A.,'" David said.  "Knowing which cars to carry is a risk. You've got to have some balls to get it right."
6. Play Hard to Get
The other facet of cultivating the modern luxury buyer is fostering a sense of ultra exclusivity, both on the automaker level and on the dealer level. Production numbers must remain low—one-off models, ideally. Like red-carpet starlets in haute couture, the modern wealthy car enthusiast would never be so crude as to be seen in the same car as someone else.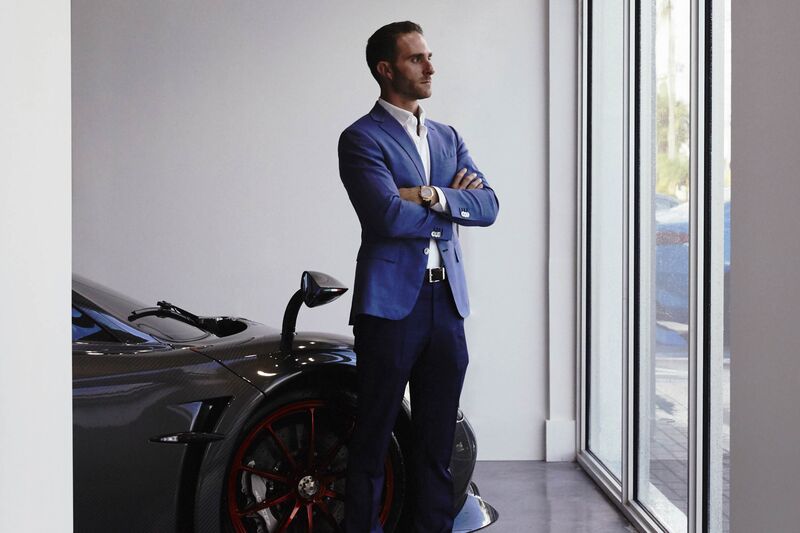 "These cars are always instantly judged by their performance credentials, price tag, and ultimately, exclusivity," explained Jonathan Klinger, the spokesman for Hagerty, which insures blue-chip collectible cars. "These exotic brands are basically sold and spoken for before the first production one is even ready, so that you have instant pent-up demand."
Bugatti will make fewer than 500 Chiron cars total, Koenigsegg fewer than 40. Pagani will make just a little more than 40. Only half will go to the U.S., even though the company could sell all its inventory here if it wanted to, Horacio Pagani said. That's by design. He wants even the ultra-rich to dream about his cars.
"The most important thing for all the human beings is to evoke a feeling," Pagani said. "I don't make any differences between a customer, someone who will eventually own the car, or someone else who can just dream about it. We are selling cars, but at the same time we want to give our fans the car of their dreams."
Read more: www.bloomberg.com