At least 98 people in 22 states report infections linked to outbreak: This is a serious E. coli. Everybody should be avoiding romaine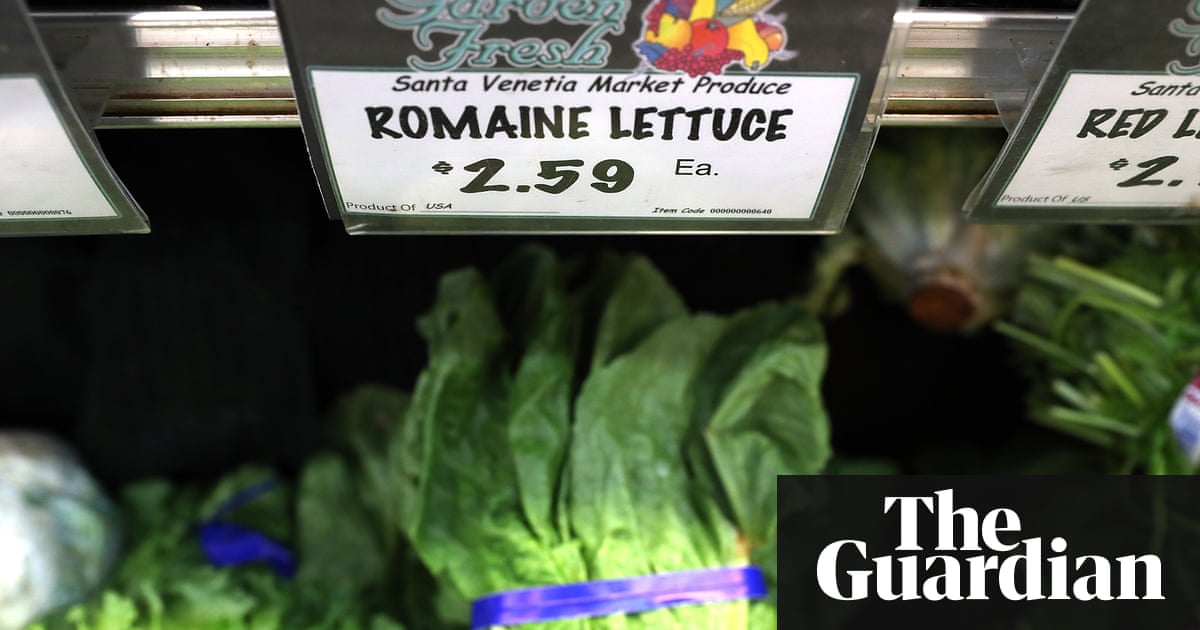 A multi-state outbreak of E coli food poisoning linked to romaine lettuce has made at least 98 people sick, the federal Centers for Disease Control and Prevention (CDC) and the Food and Drug Administration (FDA) said.
Officials said more than half of reported cases had required hospitalization. People in 22 states had reported infections linked to the outbreak from a contamination officials said was centred in Yuma, Arizona. At least two dozen farms were being checked.
The lettuce-growing season is over in Yuma but the FDA and CDC said they could not guarantee when the outbreak would end since consumers may still have contaminated romaine in their refrigerators.
"People should not be eating any type of romaine lettuce unless they know for sure that it is not coming from the Yuma region," said the CDC deputy branch chief for outbreak response, Matt Wise. "This is a serious E coli. I think everybody should be concerned and I think everybody should be avoiding romaine."
In an official advisory, the CDC said: "If you do not know whether lettuce is romaine, do not eat it. This includes lettuce in a salad mix. Package labels often do not identify growing regions. CDC is advising consumers not to eat or buy romaine lettuce if they do not know where it was grown.
"This advice includes whole heads and hearts of romaine, chopped romaine, baby romaine, organic romaine, and salads and salad mixes containing romaine lettuce."
Signs of an E coli outbreak were identified two weeks ago, when the New Jersey state health department discovered a cluster of infected people. After eight men in a prison in Alaska were sickened by intact romaine lettuce heads, investigators traced the outbreak to Harrison Farms in Yuma.
After people from Washington state, Louisiana, Connecticut and other states were sickened by bags of chopped lettuce, the CDC updated its advisory.
The strain of E coli involved, Escherichia coli O157:H7, produces a powerful toxin called Shiga. Dr Robert Tauxe of the CDC told reporters it binds to the cells that line blood vessels in certain organs and "destroys the lining of the blood vessel".
"That's why some people get kidney failure," he said.
Of 46 people hospitalised, the CDC said, 10 developed a type of kidney failure called hemolytic uraemic syndrome. The toxin can also cause bloody diarrhoea. If it gets into the brain, it can cause a stroke.
The CDC said most people recover within a week, but some illnesses can last longer and be more severe. People who think they may have been sickened by E coli should see a doctor, the CDC said.
Read more: www.theguardian.com