Exclusive: ministers will use series of summits to pursue containment strategy and urge rethink of diplomatic dialogue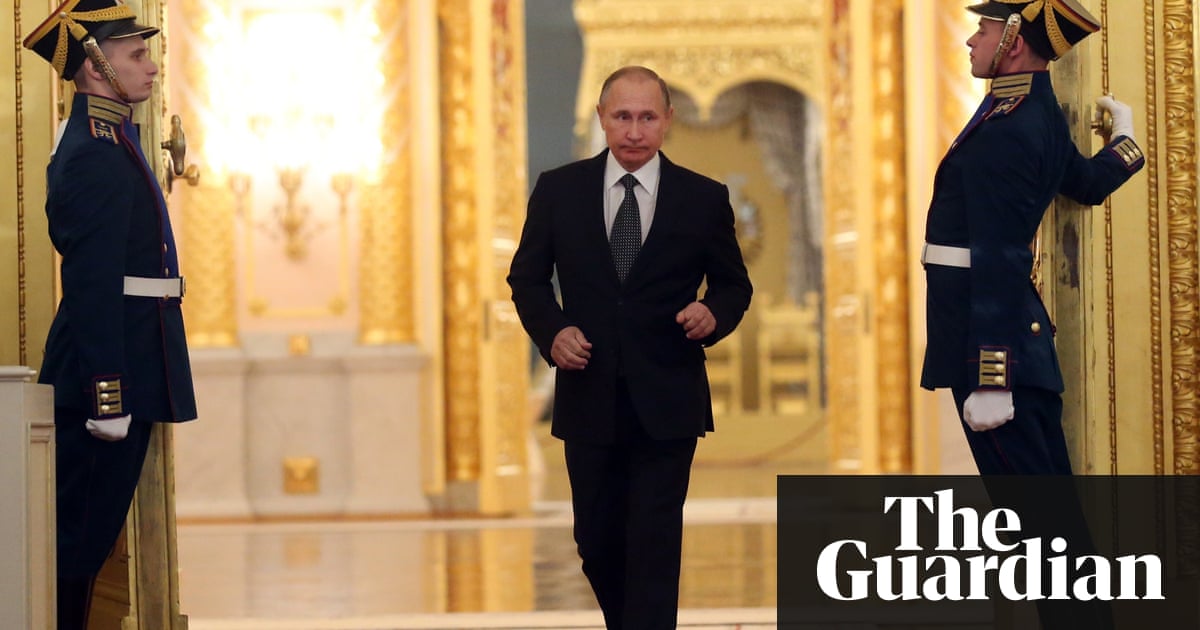 The UK will use a series of international summits this year to call for a comprehensive strategy to combat Russian disinformation and urge a rethink over traditional diplomatic dialogue with Moscow, following the Kremlin's aggressive campaign of denials over the use of chemical weapons in the UK and Syria.
British diplomats plan to use four major summits this year – the G7, the G20, Nato and the European Union – to try to deepen the alliance against Russia hastily built by the Foreign Office after the poisoning of the former Russian double agent Sergei Skripal in Salisbury in March.
"The foreign secretary regards Russia's response to Douma and Salisbury as a turning point and thinks there is international support to do more," a Whitehall official said. "The areas the UK are most likely to pursue are countering Russian disinformation and finding a mechanism to enforce accountability for the use of chemical weapons."
Former Foreign Office officials admit that an institutional reluctance to call out Russia once permeated British diplomatic thinking, but say that after the poisoning of Skripal and his daughter, Yulia, that attitude is evaporating.
A cross-party alliance in parliament has developed which sees the question of Russian corruption no longer through the prism of finance, but instead as a security and foreign policy threat, requiring fresh sanctions even if this causes short-term economic damage to the UK.
Ministers want to pursue a broad Russian containment strategy at the coming summits covering cybersecurity, Nato's military posture, sanctions against Vladimir Putin's oligarchs and a more comprehensive approach to Russian disinformation.
It is argued that votes by MPs this week over public registers of beneficial share ownership in Britain's overseas territories and the introduction of Magnitsky-style sanctions belatedly gives the UK greater moral credibility to urge wavering countries to join an international alliance.
James Nixey, the head of the Russia and Eurasia programme at the thinktank Chatham House, said: "It's hard to persuade even your closest allies to take tangible measures with impact if we're not prepared to sacrifice some of the Russian investment in our own country and stick to a point of principle. Government statements on this have been either ambiguous or all over the place."
Read more: www.theguardian.com