Vote on Obama-era rule to reduce emissions from oil and gas drilling on federal land fails 51-49 as three Republican senators defect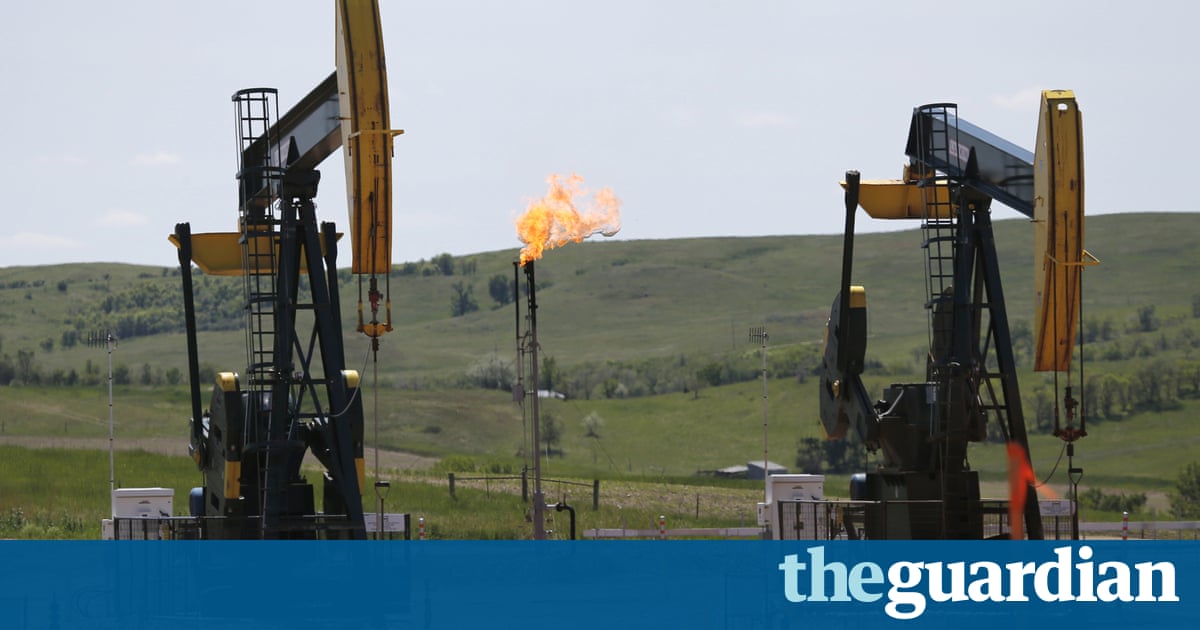 A Republican move to undo limits on the emission of methane, a powerful greenhouse gas, has suffered an unexpected defeat in the Senate.
A bill to repeal a Department of Interior rule that reduces the venting, flaring and leaking of methane from oil and gas drilling on federal land failed by 51 votes to 49, with Republicans John McCain, Susan Collins and Lindsey Graham siding with Democrats to vote it down.
The unexpected defeat is a blow to Republicans who eyed the methane rule as a priority for repeal. The rule, crafted under Barack Obamas administration, would prevent around 180,000 tons of methane entering the atmosphere a year and save states more than $20m a year in lost royalty revenues.
Methane is a short-lived but potent greenhouse gas, being about 25 times more effective at trapping heat than carbon dioxide. About a third of US methane emissions come from oil and gas drilling, which put the industry in the sights of the Obama administrations climate change agenda.
Donald Trump has supported ditching the methane rule, which requires operators to use the latest technology to prevent leaks, and the House passed a bill to get rid of it. The Republican-controlled Senate appeared set to follow suit after the Ohio congressman Rob Portman, considered a swing voter, said the rule would have hurt our economy and cost jobs in Ohio by forcing small, independent operators to close existing wells and slowing responsible energy production on federal lands.
However, the vote has instead resulted in a surprise win for environmental groups and climate researchers, who warn that methane emissions must be curbed if the US is to avoid the worst ravages of climate change.
Methane emissions are not just a climate problem but contribute directly to poor air quality, said Gavin Schmidt, a senior Nasa climate scientist, on Twitter. Schmidt added the vote was good news.
Michael Brune, executive director of the environmental group the Sierra Club, said: Today is a victory for our public lands and for the health of families across America, and a defeat for Donald Trump, corporate polluters and their friends on Capitol Hill.
People across the country will continue to resist and hold Congress and Trump accountable for any efforts to put the profits of polluters before the health of our families and our communities.
Read more: www.theguardian.com