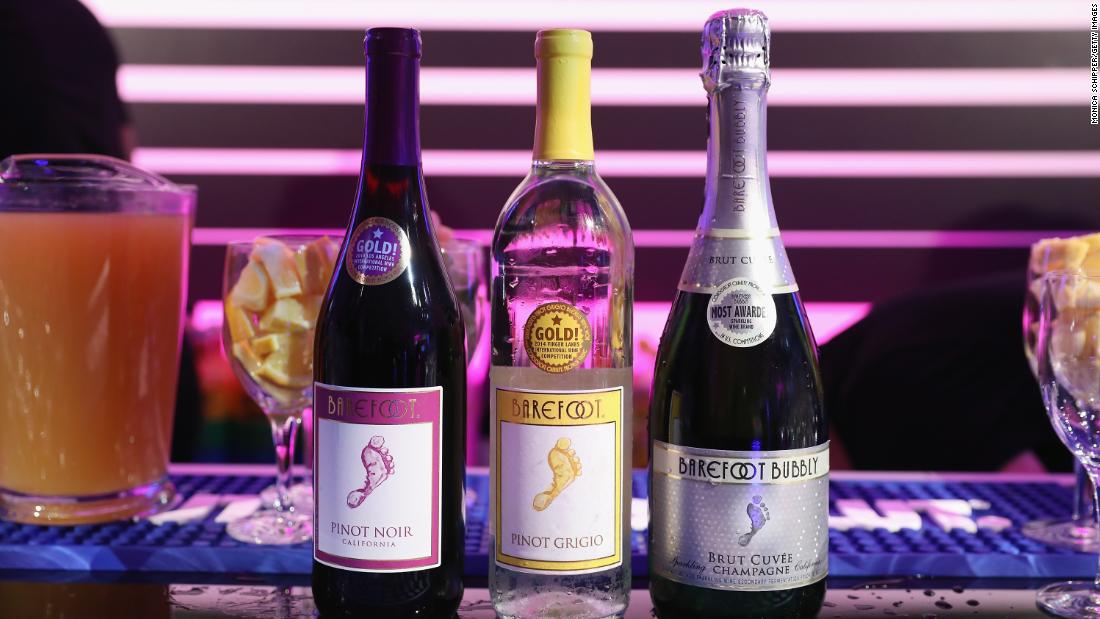 New York (CNN Business)Corona-maker Constellation Brands may sell off some of its lower-end wine brands to E. & J. Gallo Winery, according to CNBC.
Constellation Brands
(STZ)
told CNN Business on Friday that it doesn't respond to rumors or speculation.
"We continue to focus on driving growth organically and through acquisition and innovation at the higher end of our wine and spirits portfolio," a spokesperson said. "We are also considering a variety of potential options to optimize and continue to grow our wine portfolio and profitability."
The deal is not confirmed and could still fall apart, CNBC reported, citing sources familiar with the situation. CNBC added that the specific brands up for sale are still being discussed.
"We're disappointed with the performance of our wine and spirits business as we're facing challenges with the low end of the portfolio," Constellation Brands CEO
Bill Newlands said in January
.
E. & J. Gallo, which makes inexpensive products like André sparkling wines and Barefoot Wine, would make sense as a buyer for the lower-end brands. E. & J. Gallo told CNN Business that it is against its policy to comment on matters like this.
Constellation's premium business, on the other hand, is doing well.
Corona Premier, Corona Familiar and Modelo Especial gained the most market share among high-end beers over Labor Day and Thanksgiving, according to the company. Newlands called Corona Premier "a phenomenal success."
In general, US consumers have been
preferring luxury and premium alcohol
. Super premium liquors — products that cost $35 or more per bottle on average — have seen phenomenal growth in the United States, according to the Distilled Spirits Council.
Last year, super premium rum grew 26.8% by volume compared to 2017. In that period, super premium brandy and cognac grew 26.2%, American whiskey grew 16.9%, gin grew 14.7%, and tequila and mezcal grew 9.7%, according to the council.
Read more: www.cnn.com