President replaces Priebus with John Kelly, the Homeland Security secretary: John will do a fantastic job. Hes a great, great American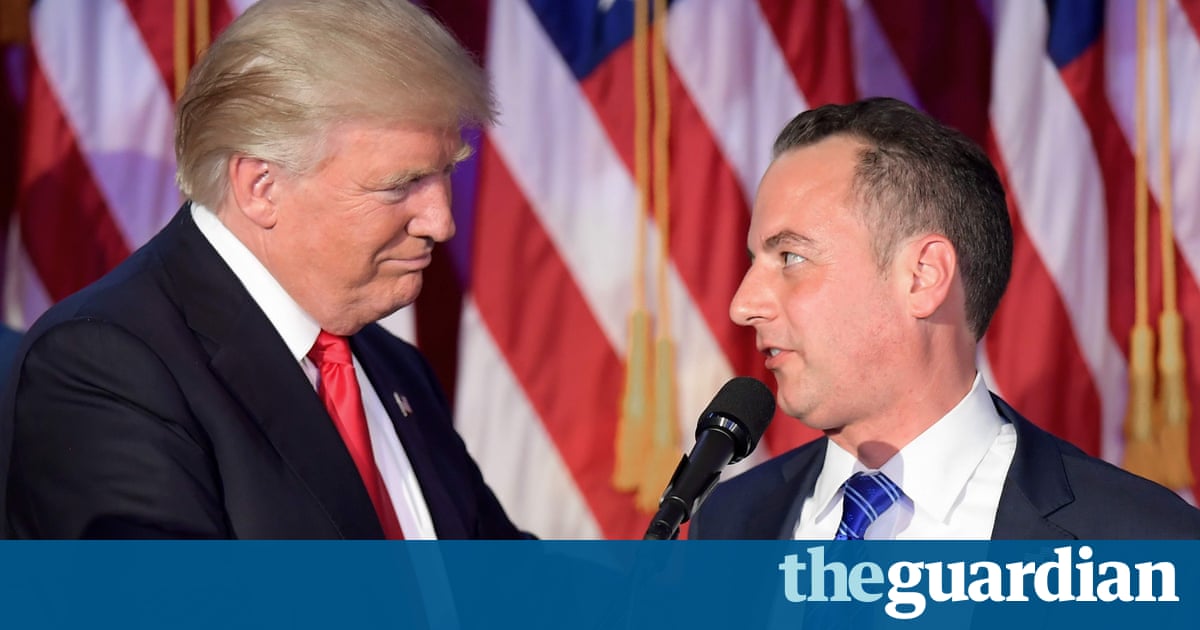 Donald Trump has forced out Reince Priebus as the White House chief of staff and replaced him with Homeland Security secretary John Kelly.
Trump tweeted: I am pleased to inform you that I have just named General/Secretary John F Kelly as White House chief of staff. He is a great American and a great leader. John has also done a spectacular job at Homeland Security. He has been a true star of my administration.
The departure of Priebus came as little surprise after he was the subject of a furious, foul-mouthed attack by new communications director Anthony Scaramucci, who claimed he would be asked to quit imminently. Priebus told the Wall Street Journal in a text message that he resigned privately on Thursday.
Trump who in six months has now lost a chief of staff, deputy chief of staff, national security adviser, communications director and press secretary added on Twitter: I would like to thank Reince Priebus for his service and dedication to his country. We accomplished a lot together and I am proud of him!
According to a pooled report, Trump sent the tweets shortly after Air Force One landed back at Joint Base Andrews, Maryland, following a trip to Long Island, New York. Priebus and Scaramucci were also on the flight.
In a statement, White House press secretary Sarah Huckabee Sanders said: General John Kelly is one of the true stars of the administration. He has helped seal the border and reduced illegal immigration by 70%. He is respected by everyone, especially the people at the Department of Homeland Security.
The entire administration loves him and no one is comparable. He will begin on Monday morning and a cabinet meeting will follow his swearing in Monday morning.
She added: The president thanks Reince Priebus for his service. They accomplished a lot together. He was loyal in his dedication to the president. The president thanks him and his family for his great service to the country, and he will always be a member of the Trump team.
Read more: www.theguardian.com