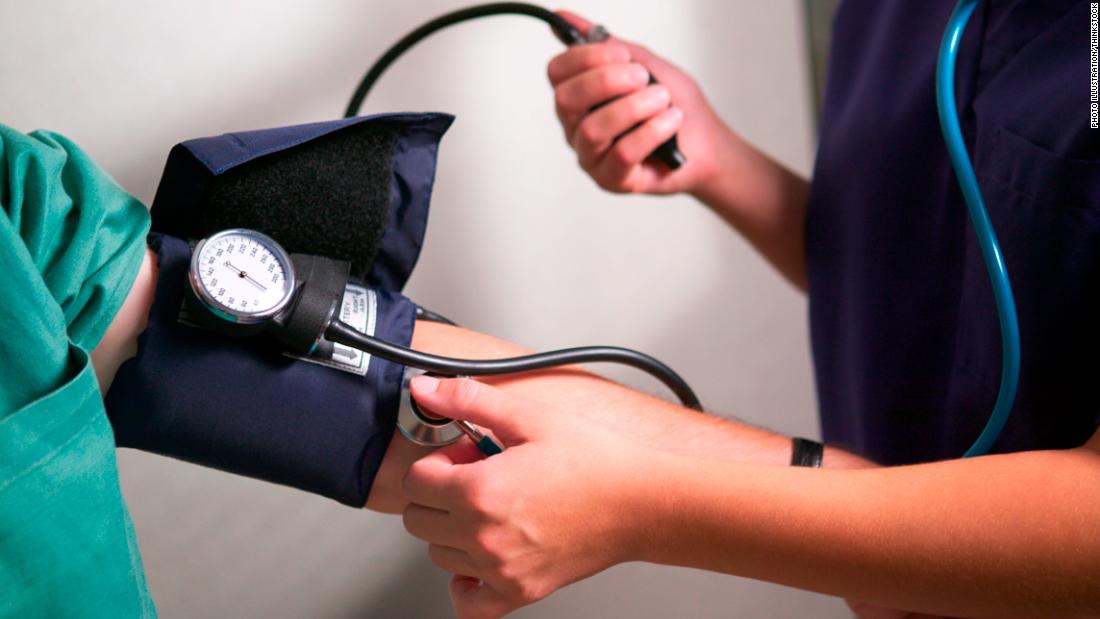 (CNN)The US Food and Drug Administration has again expanded the list of recalled medications that contain valsartan, used as a component in a set of drugs to treat heart failure and blood pressure.
The FDA announced an initial recall in July after lab tests revealed that some drugs could have been tainted with a substance that may lead to a higher risk of cancer. The drug had been recalled in 22 other countries.
The expanded recall includes some drugs that contain valsartan and hydrochlorothisazide, but
not all drugs
containing
valsartan
are affected.
N-nitrosodimethylamine, or NDMA, the impurity found in the lab tests, is considered a possible carcinogen
by the US Environmental Protection Agency
. It's an organic chemical used to make liquid rocket fuel and a byproduct from manufacturing some pesticides and processing fish. NDMA can be unintentionally introduced into manufacturing through certain chemical reactions.
The medicines that have been recalled are tablets sold by AvKare (Teva/Actavis) and (Hetero/Camber), A-S Medication Solutions LLC (Teva/Actavis & Prinston/Solco), Bryant Ranch Prepack Inc, (Teva/Actavis), Hetero Labs (labeled as Camber Pharmaceuticals Inc.), H J Harkins Co., Northwind Pharmaceuticals (Teva/Actavis), NuCare Pharmaceuticals Inc. (Prinston/Solco), Preferred Pharmaceuticals Inc. (Hetero/Camber), Prinston Pharmaceutical Inc. (labeled as Solco Healthcare LLC), Proficient Rx LP, Remedy Repack, Remedy Repack (Prinston/Solco), Remedy Repack Inc. (Hetero/Camber), RemedyRepack Inc. (Torrent), Teva Pharmaceuticals (labeled as Major Pharmaceuticals), Teva Pharmaceuticals USA (labeled as Actavis) and Torrent Pharmaceuticals Limited.
If you are taking a valsartan drug, look for the company name on the prescription bottle. If the information isn't on the label, contact your pharmacy.
If you're worried because the drug you take is on the recall list, talk with your doctor or pharmacist before changing any routine with your medicine. They might be able to switch you to a version made by a company that's not on the list.
The FDA also suggests taking the drug you have until your doctor or pharmacist provides a replacement.
"We published our recall notice at midday on July 13 in China and overseas, and published the US market recall notice on July 14 Beijing time … all the drug materials for the Chinese market were recalled by July 23," the company said in a statement to the Shanghai stock exchange last month.
To get a sense of what taking one of these tainted drugs could mean, FDA scientists estimated that if 8,000 people took the highest dose of valsartan (320 milligrams) from the recalled batches every day for four years, there may be one additional case of cancer.
"The key with this is, patients should not stop taking their medication abruptly, that definitely can be harmful,"
Dr. Mary Ann Bauman
, a representative for the American Heart Association, said in July. "You don't want to jump to any conclusions on your own about this medication, or any medication for that matter. Definitely talk with your doctor first."
Read more: www.cnn.com