The long read: Months before she was due to give birth, disaster struck for Katherine Heiny. Doctors ordered her to lie on her side in bed and not move and gave her a 1% chance of carrying her baby to term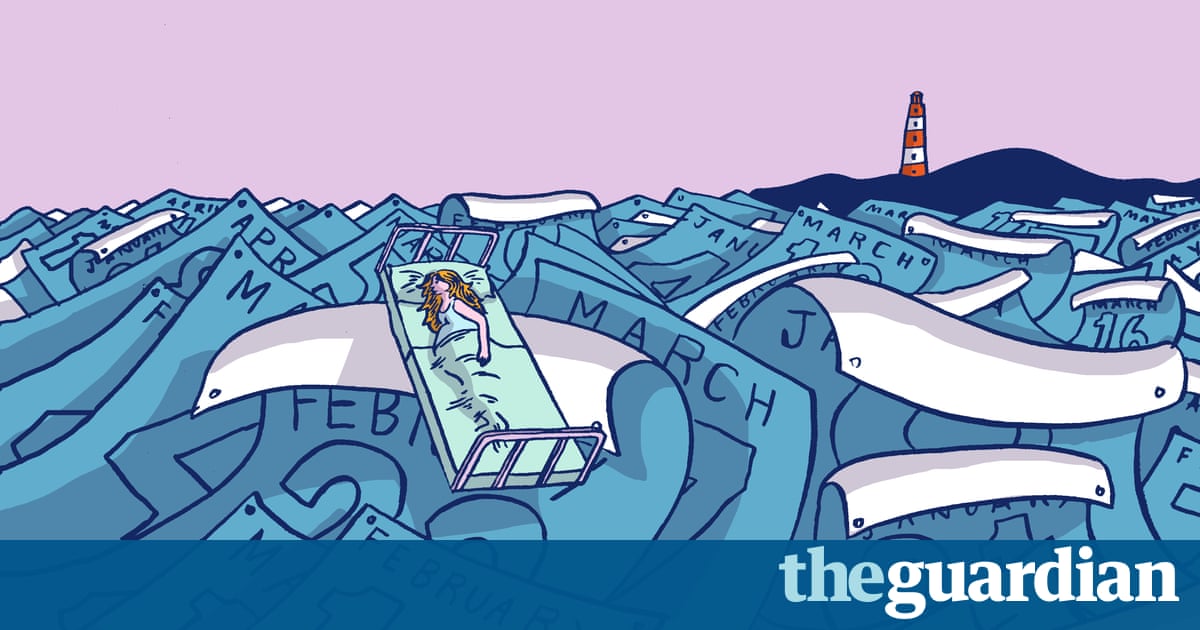 When I was five years old, my parents decided they could no longer watch the nightly news. Or rather, they could no longer watch it if I was in earshot. The coverage of the attack at the Munich Olympics had caused me to have such an intense fear of being killed by gorillas that I couldn't sleep. No matter how many times my parents explained the difference between terrorist guerrillas and primate gorillas –and that there were no gorillas in Michigan anyway – I remained sleepless with worry late into the night for weeks. My parents eventually gave up and subscribed to the afternoon paper as well as the morning one.
The problem is not just that I am a champion worrier. It's that I court worry – I seek it out, I invite it into my home, never remembering how hard it is too dislodge it from its comfortable chair by the fire. I watch true-crime documentaries when I'm alone. I Google photos of black widow spider bites. I know the statistics about paracetamol overdoses. I have memorised the beaches with dangerous riptides. I have installed a carbon monoxide detector in every house I have ever lived in. And when I got pregnant with my first child, I bought What to Expect When You're Expecting – and the chapter titled What Can Go Wrong was the one I read first.
Retained placenta; umbilical cord prolapse; foetal arrhythmia; toxoplasmosis; preeclampsia; placental abruption; gestational diabetes; cytomegalovirus: I read about all of them, and learned the warning signs. Perhaps to other women, these complications remain obscure, shadowy threats during pregnancy, but to me they were hard, clear, immediate dangers. When my obstetrician told me that mine was a perfectly normal pregnancy, the very first thing I said was: "Are you sure?"
And yet I was surprised when disaster struck. The things you worry about aren't supposed to happen – that's what worry does. It's a preventative. And my disaster happened quickly, without fanfare or drama. One second, I was a nice, normal, happy pregnant married woman of 32, walking across my bedroom to my desk while my husband made lunch downstairs. And then the warm fluid gushed out of me, soaking my clothing and leaving a little wet spot on the pale green carpet.
I yanked down my jeans and pants, expecting blood, but there was only wetness. I knew it was very likely that my waters had broken, but I was barely 26 weeks pregnant. It didn't seem possible. I stepped out of my clothes and went to the top of the stairs to call my husband. He stood on the landing with his hands all sticky from making hamburgers, and I told him what had happened. We discussed it for a surprisingly long time. Was it really so bad? How much fluid? Maybe a cup? Was there blood? Was the baby still kicking? Should I call my doctor? Yes, we decided.
I wrapped a towel around my waist and called my obstetrician. He was a man in his late 50s with a perpetual hangdog expression, and for this reason, my husband and I called him "Doggie B". I loved Doggie B. Nothing ever surprised him, nothing ever alarmed him. I could not picture him giving me bad news, and because I could not imagine it, I felt it wouldn't happen.
"I want you to meet me at the hospital," Doggie B said. "Go to the maternity ward. And I want you at Georgetown Hospital where they have the neonatal unit."
I put on fresh pants and jeans and my husband and I drove to the hospital. It was 29 January 2000, and an ice storm was just beginning. Something happened to me on the way to the hospital: my mind split in two. One half was convinced that that this trip was unnecessary, that, of course, my water hadn't broken, that I was just fine. The other half was just as sure my waters had broken and that I would almost certainly go into labour and give birth to a baby too young to live. The two halves of my mind rotated inside my head like the lights of a lighthouse, the worried part flashing and then disappearing, replaced by the calm one.
---
At the hospital, a doctor who looked just like Andie MacDowell performed a pelvic exam and took vaginal swabs. A nitrate test was done on one of the swabs for the presence of amniotic fluid. (Its presence would have meant membranes containing the baby had ruptured – three months prematurely – and would most likely cause me to go, disastrously, into labour.) The other swab was for sent off to the lab to check for the presence of arborisation, otherwise known as ferning, because amniotic fluid produces a delicate, leafy pattern under the microscope. Both tests were negative, although they were running a repeat just in case. I began to feel a little ridiculous.
The Andie MacDowell doctor told us that there was no evidence that I was leaking amniotic fluid, but that they were going to admit me, she said, "on the strength of my story".
The strength of my story! I was appalled. I'm a writer – of course I told a strong story. Maybe I didn't need to be here, I told my husband, as nurses wheeled my gurney into a private room. Maybe I should just tell an equally strong story about how nothing was wrong and go home.
The doctor came back. "I just saw the ferns," she said. "You have definitely ruptured. We'll try to delay labour as long as possible."
"Three months?" I asked.
"Yes, that's the hope," she said.
I wouldn't have been so scared if it weren't for the look on her face.
Read more: www.theguardian.com