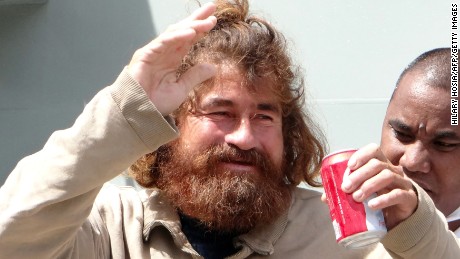 ( CNN) "Buenos dias, " Salvador Alvarenga said to his friend, who was propped up in the bow of their fishing barge. "What is demise like? "
Ezequiel Crdoba, his body hardening and turning purple, did not reply. So Alvarenga answered for his dead sea mate. "Good. It is peaceful." Alvarenga looked out to the horizon, the ocean as endless as it had been for the last two months that they'd been lost at sea.
"Why wasn't it both of us? Why am I the one who continues to suffer? " Alvarenga asked the corpse. He recollected Crdoba, hysterical in the early days, screaming about his mother and starving for tortillas. But in his final hours, the suffering lifted. Alvarenga craved the peace Crdoba had unfairly found by dying.