The Kentucky city is the fastest-warming urban heat island in the US and as its temperature has risen, its tree cover has plummeted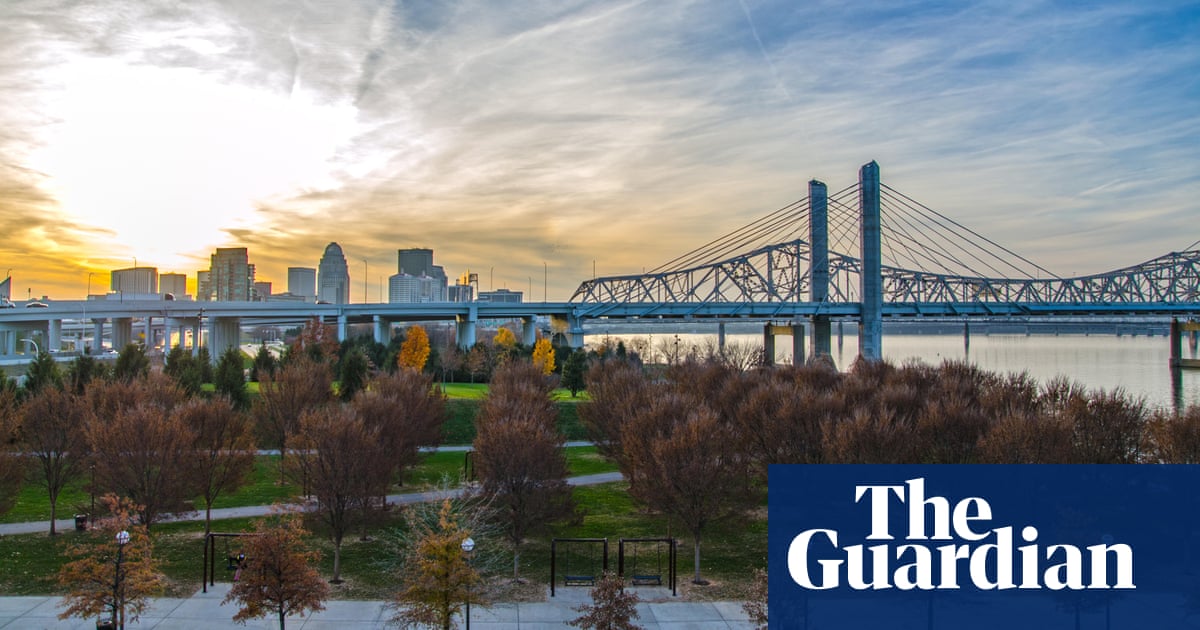 There are parts of Louisville, Kentucky, that are enveloped in green, where towering trees arc over broad avenues and walkers, joggers and bikers enjoy beautiful parks designed by Frederick Law Olmsted, the man who drew up plans for Manhattan's Central Park.
Even on the hottest days of summer, these neighbourhoods feel comparatively refreshing next to the more sun-baked quarters of the city, where shade is often an unavailable commodity on the street.
Cities are their own climates, often hotter than their surroundings due to the way surfaces like asphalt trap heat even as cars and buildings exude it. When a city is markedly warmer than surrounding rural areas, it is called an urban heat island – and Louisville ranks among the worst heat islands in the US, according to a 2014 study, with an average temperature difference of 2.7C (4.8F). Worse still, a 2012 study by Georgia Tech's Urban Climate Lab found that Louisville was the fastest-warming urban heat island in the nation.
Part of the reason for Louisville's temperature extremes is geography. But a lot of it comes down to trees.
A study commissioned by Louisville in 2015 found that the city had lost 54,000 trees a year between 2004 and 2012, reducing the city's canopy cover from 40% to 37% over the period. Today, canopy cover is likely to be around 27%, according to Cindi Sullivan, executive director and president of the nonprofit TreesLouisville.
Trees provide shade while also lowering the temperature of their surroundings through evaporative cooling. Without action, it is feared the tree canopy will continue to decline as trees fall due to storms, pests and age – a scenario that could see the city's rapid warming continue, alongside a number of other deleterious effects.
Read more: www.theguardian.com