Even before her son was born, Jesmyn Ward was preoccupied with one thing how she would prepare him for survival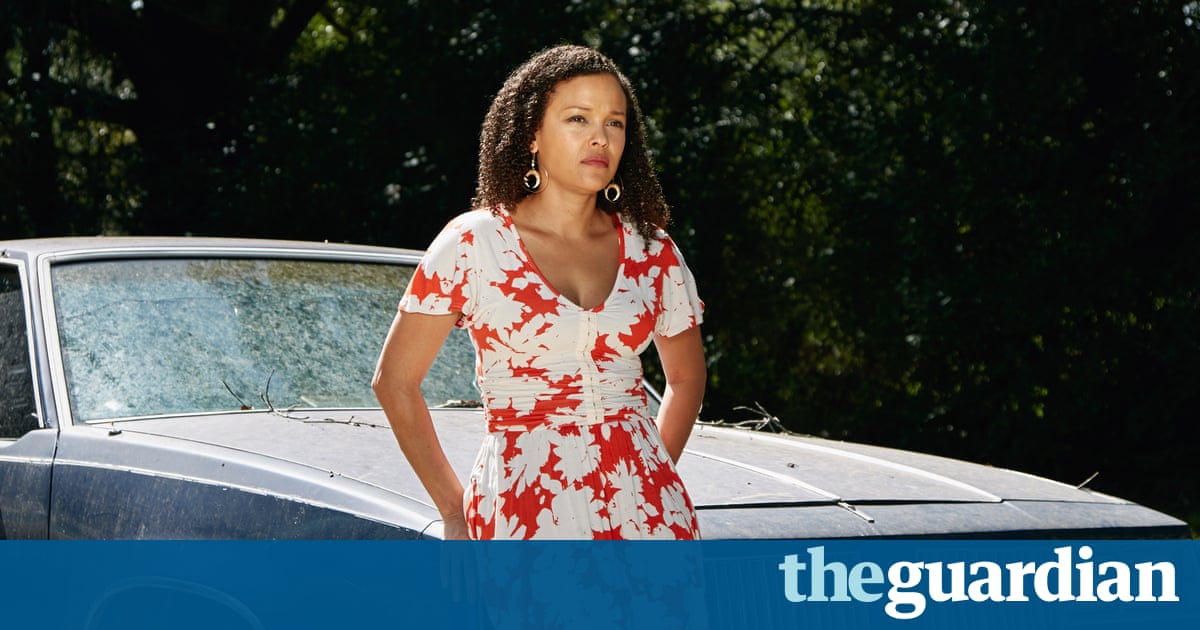 Five years ago, I bore my first child, a daughter. She was born six weeks early. She was slow to cry and pale when she emerged from behind the tent shielding my stomach. In a response that I am ashamed to admit, and one that I suspect was driven by stress, shock and anaesthesia, my first words to her were, "Why is she so white?" My obstetrician laughed as she began the work of preparing to stitch me back up. I lay there quietly, stunned by facts: I was a mother. I had a child, a ghostly, long-limbed daughter, who was still curved from the womb.
On the eve of my daughter's first birthday, I felt as if I'd survived a gauntlet. I'd nursed her to plumpness, become attuned to her breathy cries as she adjusted to life outside my body, learned to follow a checklist whenever she was upset (Hungry? Dirty? Tired? Overstimulated?). When my solutions to the list sometimes did not ease her to calm, I learned to carry her and walk, to say again and again in her ear the same phrase, "Mommy's got you. Mommy's got you. It's OK, honey, Mommy's got you." I said it and felt a fierce love in me rush to the rhythm of the words, a sure sincerity. I meant it. I would always hold her, have her, never let her fall.
When I found out I was pregnant again, I was happy. I wanted another child. But that happiness was wound with worry from the beginning: I was anxious about whether I could manage two children, about whether or not I would be able to be a good parent to both my children equally, whether the thick love I felt for my daughter would blanket my other child as well. And I was dreading pregnancy, the weeks of daily migraines, of random aches and pains.
As the months progressed, I developed gestational diabetes, and agonised over the prospect of another premature birth. I wanted my second child to have the time in the womb my first didn't. I wanted to give the second the safety and time my body failed to give the first. I also underwent an entire battery of tests for genetic abnormalities. A bonus of one of the tests was that I would learn the sex of the child I was carrying. When the nurse called to deliver my test results, I was nervous. When she told me I was having a boy, my stomach turned to stone inside me and sank. "Oh God," I thought, "I'm going to bear a black boy into the world." I faked joy to the white nurse and dropped the phone after the call ended. Then I cried.
I cried because the first thing I thought of when the nurse told me I would have a son was my dead brother. He died 17 years ago this year, but his leaving feels as fresh as if he were killed just a month ago by a drunk driver who would never be charged. Fresh as my grief, which walks with me like one of my children. It is ever-present, silent-footed. Sometimes, it surprises me. Like when I realise part of me is still waiting for my brother to return. Or when I realise how fiercely I ache to see him again, to see his dark eyes and his thin mouth and his even shoulders, to feel his rough palms or his buttery scalp or his downy cheeks. To hear him speak and laugh.
Read more: www.theguardian.com