The forward can expect abuse from the away fans when Manchester City host his former club on Sunday but his form under Pep Guardiola and strength of character indicate he can make an impact when it matters most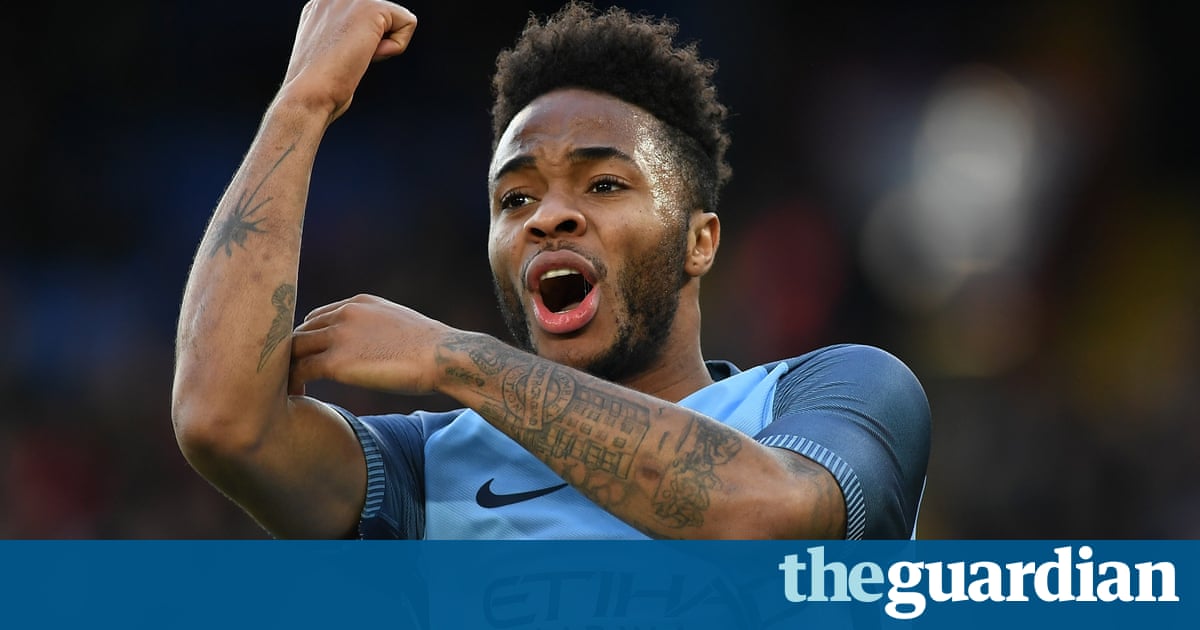 It is a little under two years since Raheem Sterling made the move which, perhaps more than any other, has come to define him. It wasnt a drop of the shoulder or a sprint past a full-back or a shot at goal, but instead an interview. That interview is the reason why the winger will once again be the subject of abuse from the away end when Manchester City host Liverpool on Sunday.
I dont want to be perceived as a money-grabbing 20-year-old was the standout line of Sterlings chat with the BBC on 1 April 2015 as he sought to address criticism regarding his decision to turn down Liverpools offer of a 100,000-a-week contract. It was April Fools Day but Sterling was fooling no one, certainly not as far as those on the red half of Merseyside were concerned. Instead they saw the interview one that was said to have left the Liverpool hierarchy aghast as a blatant attempt by Sterling and his agent, Aidy Ward, to engineer a move from the club where he had been since the age of 14 and developed into one of the most exciting talents in English football.
Sterling did leave Liverpool shortly after, joining City for 49m. There have been four matches against his former club since three Premier League defeats and a League Cup final victory and in each Sterling has heard loud and clear what those who once adored him think of him now. There will be more of the same at the Etihad Stadium, but as the abuse comes his way Sterling may for the first time reflect with absolute certainty that he made the right decision moving to Manchester, that the acrimony has been worth it and his insistence that his decision to leave Liverpool was based on career development rather than cash has been vindicated.
Some would argue that point was made on the day 14 July 2015 Sterling moved from a club that could no longer consider itself a regular Champions League participant to one that is and, despite ongoing stutters in the competition, has the financial muscle to win it in the near future. Going to City also bolstered the players chances of winning the Premier League and with that cup victory over Jrgen Klopps side at Wembley last February, the 22-year-old, who grew up in the shadow of the national stadium, now has a medal to his name.
Sterlings first season at City was something of an ordeal, characterised by inconsistent displays and a groin injury, sustained exactly 12 months ago, that led to him losing his place in Manuel Pellegrinis starting side. A change of manager has brought a change in fortunes, with the players form improving to such an extent that he has arguably been Citys most consistent performer this season.
Sterling has made 23 Premier League starts (the joint-highest at City), scoring six goals (the second-highest behind Sergio Agero) and providing five assists (the joint second-highest, alongside David Silva). There have been a further 12 appearances and three goals in the Champions League and FA Cup, and although it can be suggested other players within Pep Guardiolas squad have shone brighter than Sterling, most notably Leroy San and Gabriel Jesus, none have made a more rounded impact.
Read more: www.theguardian.com