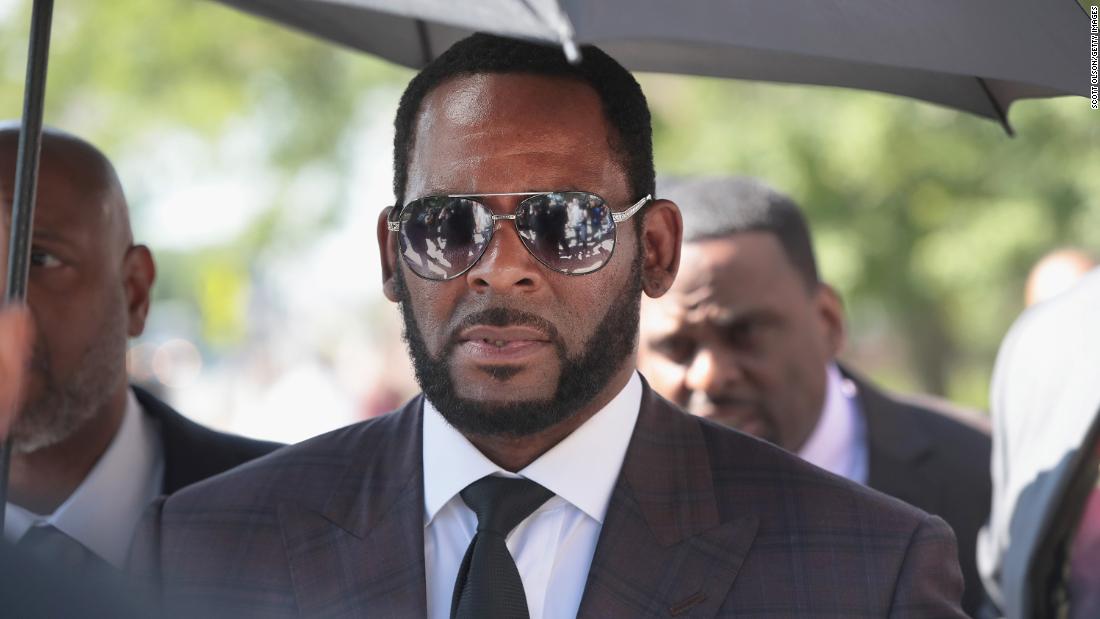 ( CNN) R. Kelly began paying thousands of dollars in 2001 to recover videotapes of himself having sex with teenage girls, federal prosecutors said.
Kelly was
arrested
in Chicago Thursday night and is expected to remain in custody at least until Tuesday.
He briefly appeared in a Chicago federal court Friday, wearing an orange prison jumpsuit. US Magistrate Judge Sheila Finnegan delayed a decision on whether Kelly should be taken to New York and face charges there until he is arraigned in Chicago.
R. Kelly: We're going to straighten all this out