Its not just Kim Kardashian who rakes it in from the photo-sharing app. Meet the micro influencers, a new breed of ordinary people who charge 300 a post, with some earning six figures a year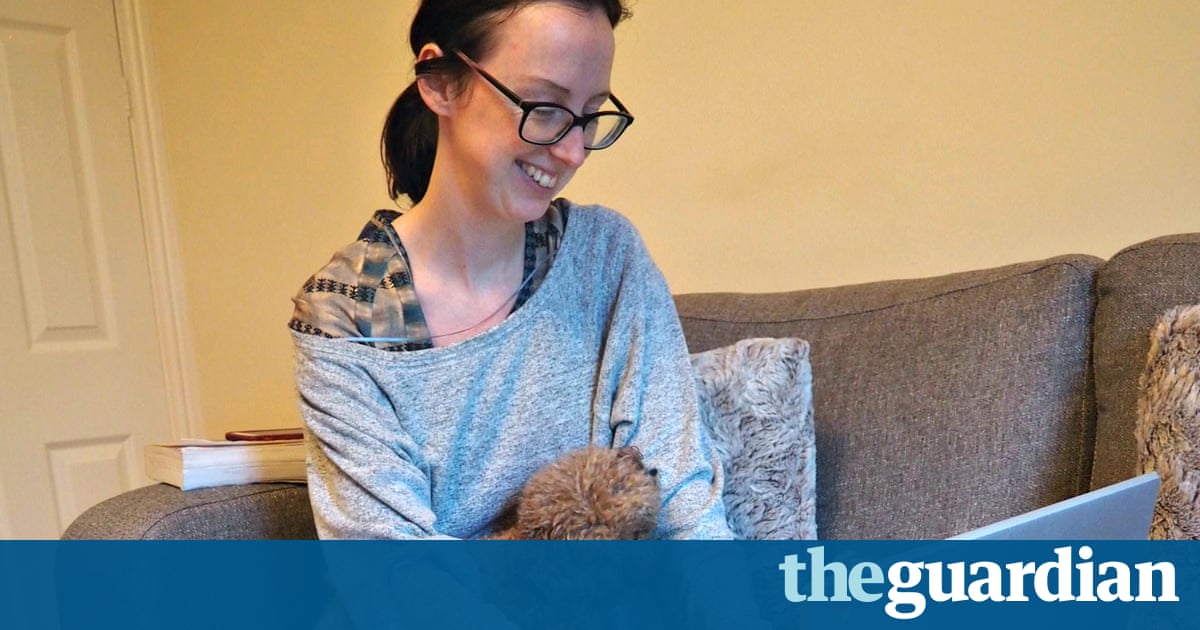 Some seemingly ordinary people are getting paid thousands of pounds to post on Instagram, the photo-sharing app. But are these Insta-celebs just publicity-seeking pouters, or is posting a credible and ethical way to make money?
People of a certain vintage might wonder what were talking about, so heres the basics: Instagram is a social networking app for sharing photos and videos, either on a smartphone or desktop computer. Similar to Facebook or Twitter, users create a profile and post content with captions and hashtags (using the # sign). You can follow other people, see their photos and videos in your newsfeed, and leave comments.
Sara Tasker, a 32-year-old from Yorkshire, set up her account @me_and_orla while on maternity leave four years ago, initially posting a picture a day. She now has about 160,000 followers and has jacked in her job as an NHS speech therapist to work on Instagram full time. And its paid off she earned around 120,000 last year. I initially posted lifestyle-type pictures nice moments in my day, like a slice of cake or flowers on the windowsill, she says. I noticed other people were getting free products or payments from brands and thought I want some of that.
Tasker initially traded product mentions for freebies, but now charges companies for appearing in her Instagram feed. Shes worked with Boden, Canon, Ikea, Land Rover, Citron, Garnier and Boots No 7 among others. Im picky about who I work with, she says. Authenticity is a buzzword in Instagram and you need to find a balance between staying authentic and making money. Branded work means I have more time to post real moments, but I only work with brands in line with my values.
Tasker is what is known as a micro influencer a non-celebrity whos built a decent social media following by creating and sharing popular content.
While many of the top-earning accounts are full of celebrities, ripped hunks and bikini models, theyre not all like that. Some Instagrammers aim to educate and create a community around a certain subject.
Jenna Farmer, 31, from Warwickshire, is a qualified nutritional therapist and a freelance nutrition writer. She runs a blog called abalancedbelly.co.uk and the @abalancedbelly Instagram account, both about the non-sexy subject of inflammatory bowel disease. Despite having a relatively small following of around 2,800, shes regularly asked to review restaurants or mention food products or supplements.
I post quite regularly but my area is quite niche Crohns disease. My posts are food-related and about gluten and dairy-free foods, she explains. Im selective about who I work with. Many food supplements dont live up to their claims so I wont promote them. For a package of Instagram, a blog post and a tweet Id normally charge 200-300. Some brands just want a mention on Instagram, for which Id charge 50-100. I probably earn 100-200 a month from Instagram and 500-700 a month from my blog.
To their audiences, micro influencers are seen as knowledgeable, passionate, authentic, and viewed as a trusted source of product recommendations. To companies and brands they are a way to reach a wider audience. Paying influencers to plug or picture products is known as influencer marketing. How much cash changes hands depends on how many followers the influencer has, the level of engagement (comments and likes) their posts typically get, and their negotiation skills.
Estelle Puleston runs Instagram campaigns for influencer marketing agency CollectivEdge.com. When you have a few thousand followers, youre mostly likely to be offered product-for-post collaborations rather than money, she explains. At the opposite end youve got your Kim Kardashians paid tens of thousands of pounds per photo, but for your in-the-middle, non-celebrity influencer it will be significantly less.
Perhaps, inevitably, a whole industry has sprung up connecting brands and influencers. Apps and platforms with catchy names such as Tribe, Takumi, Indahash, Buzzoole, Snapfluence and Instabrand help users with a significant following (usually at least 1,000) connect with brands and monetise their account. Feeds which cover lifestyle topics such as fashion, beauty, fitness, food and travel tend to be popular.
Read more: www.theguardian.com