Trump will quickly realize his new responsibilities, says Russian leader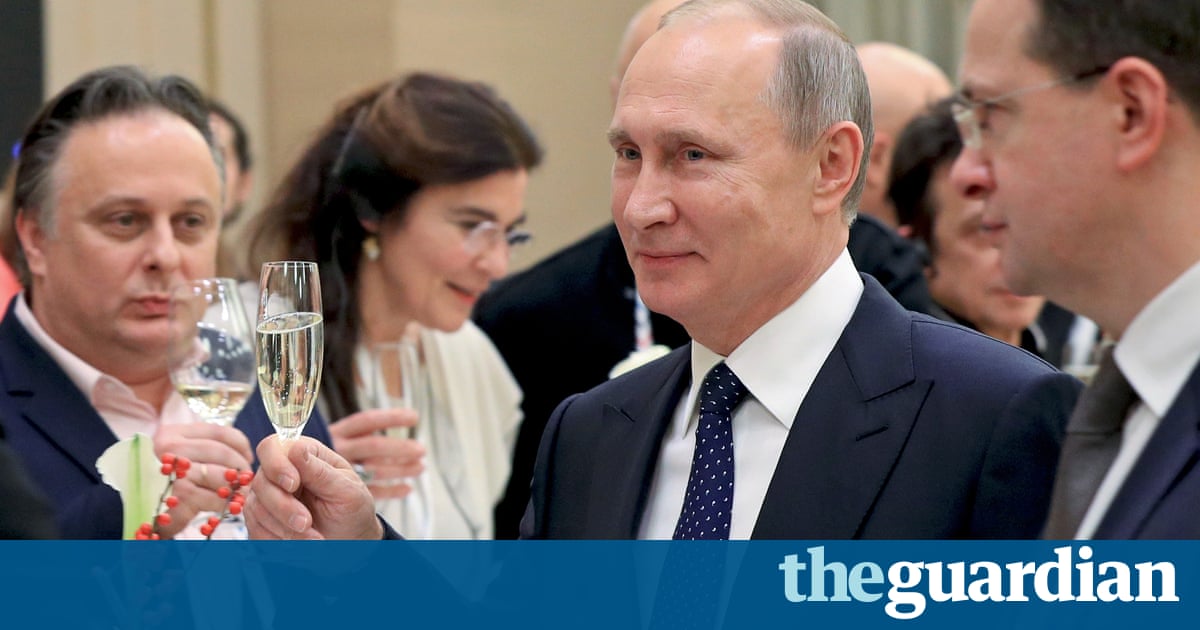 Russian president Vladimir Putin has said Donald Trumps business success is evidence the US president-elect is a smart man.
In an interview broadcast on Sunday, Putin also said Trump will quickly realize his responsibilities as the next leader of the United States.
Trump was a businessman and an entrepreneur, Putin told Russias NTV network. Todays hes already a state actor, already head of the United States of America, one of the worlds leading nations, one of the worlds leading economies, leading military powers.
He could achieve success in business, which says that hes a smart man. And if hes a smart man, that means that hell fully and quickly enough realize this different level of responsibility. We expect that he will act with this perspective in mind.
On Thursday, in his annual state of the nation address, Putin said he hoped to mend US-Russian relations after years of bitter disagreement, economic sanctions and conflict via opposing factions, as in Syria and Ukraine.
We are ready to cooperate with the new American administration, Putin told lawmakers and officials at the Kremlin. Its important to normalize and start to develop our bilateral relations on an equal and mutually beneficial basis.
Trump, who has been accused of being too close to the Putin regime, has said he wants to get along with Russia and restore military cooperation in the Middle East.
In the interview broadcast on Sunday, Putin said western leaders should listen more closely to views from governments in Russia and the Middle East.
They listen to those whose voices are loud enough to be heard, he said. And if its some insignificant issue in international relations, then, of course, you can save face. But the game will still turn out poorly with regard to those who were not considered important enough partners.
In his speech, Putin said he expected to work with the US in the Middle East, where Russian forces have for months bombed Syrian cities that are not under the control of his ally, Bashar al-Assad.
Barack Obama has called for Assad to step down, but US efforts to negotiate with Russia and Syria while fighting jihadi groups and supporting rebels have repeatedly failed.
Of course I am counting on joining forces with the United States in the fight with the real, not invented, threat of international terrorism, Putin said.
Read more: www.theguardian.com