From pop songs to warm pools, Candice Pires hears six very different accounts of womens experience in labour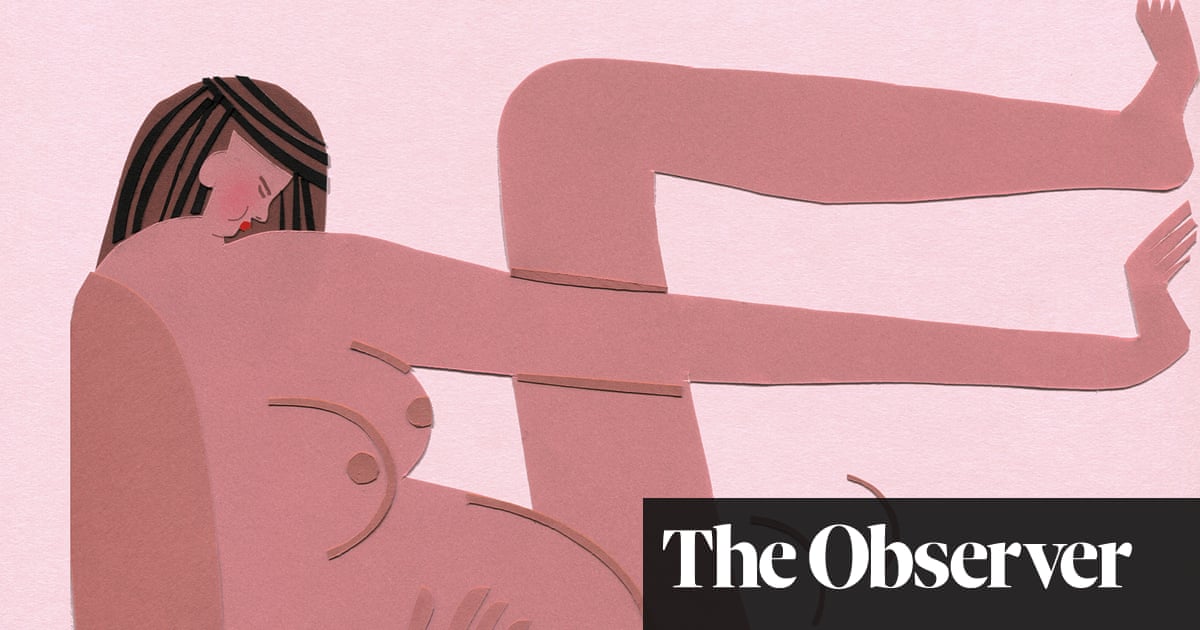 My mum fainted with excitement the day I gave birth. I came home from hospital to find her and my dad waiting outside our flat and, as I got out of the car and they embraced me, she collapsed into our group hug. That's the story most of my friends and family know about my birth experience. It's sweet, it's censored, it deflects from the stitches, the rollercoaster emotions, the stuff that's harder for everyone to say or to hear. Our birth stories get lost when our newborns are put into our arms. There's no time to look back as we hurtle headfirst into caregiving. But birth is a miracle, right? Another person grows inside you and then gets out of your body and lives its own life. It is objectively, painfully, hilariously awe-inspiring. As traumatic as it is hopeful. And interesting, too. So why don't we make more room to talk about it? And why is discussion of the topic generally confined to women who are about to give birth or have recently done so? As part of an ongoing project, I spoke to women around the world to hear different stories that were also in many ways universal. Here are six of them…
'I wanted a caesarean': Sima, 42, London
I opted for a caesarean section, much to the annoyance of my midwife and consultant. Up to the last minute they tried to convince me to have a vaginal birth. I resented it because they made me feel I couldn't make decisions about my body.
I was still traumatised by my first birth three years before. I'd been two weeks overdue when I was induced and my baby didn't react well to the drugs. Her heart rate crashed three times during labour. There were alarms going off and the crash team came in each time. I was terrified. I felt that I was failing as a woman because my body wasn't doing what it was supposed to. After 12 stressful hours I was taken into an operating room for an emergency caesarean.
I've not spoken much to anyone about what happened because I blocked it out. It still upsets me.
It was early in my second pregnancy that I told my midwife I wanted to take the elective caesarean route. At every appointment someone would say, "We really want you to consider a vaginal birth." I understood the health benefits of vaginal, but it wasn't an off-the-cuff decision for me. I'd had a horrific experience the first time and couldn't face repeating it.
Five weeks before my due date I was booked in for a caesarean. It was surreal to know the birth date of my unborn baby. The night before we went in, I tucked my daughter into bed and told her she'd meet her brother or sister the next day.
There was zero stress driving to the hospital the next morning. I knew what the operating theatre was going to be like and knew we weren't going to be in the same panic. I was actually excited.
I was wheeled in at 9am. The team were chirpy and the consultant explained everything. Somebody asked which radio station I'd like on and I couldn't believe that was even an option. Smooth FM seemed a bit cheesy so I said Heart. Even though I was numbed, I felt the consultant's hands rooting around inside me. It was a strange sensation, but it didn't hurt. Fifteen minutes after they started, my daughter was pulled out to Tears Dry on Their Own by Amy Winehouse. I asked to see her. She was covered in blood and mucus and still attached by the umbilical cord. She took her first breath and let out a massive cry.
I still have a scar where both my daughters came out. It doesn't bother me. I feel like, "This is part of my life, part of my body, this is what I've done."
'My mum was with me': Anita, 38, Ghana
Around midnight on a Sunday I started to get severe pains. My mum told me not to scream but to save my energy for when I needed to push. She helped me stay calm with deep breathing, which was hard because it felt like someone was cutting my stomach open with a knife. She put her fingers in my vagina to check how much I had dilated and discouraged me from going to the hospital just yet.
I'd travelled from Accra to the city where she lives, to be with her. She used to be a midwife and she'd helped me with the birth of my first child and I just felt so comfortable with her.
We went to the hospital at about 6am and within a few hours I was ready to push. My mum went home to get some things for me and then it was just me and the midwife.
Read more: www.theguardian.com