Omar Mateen, who killed 49 people in Orlando, claimed unsubstantiated links to other attackers, raising questions about the sincerity of his Isis pledge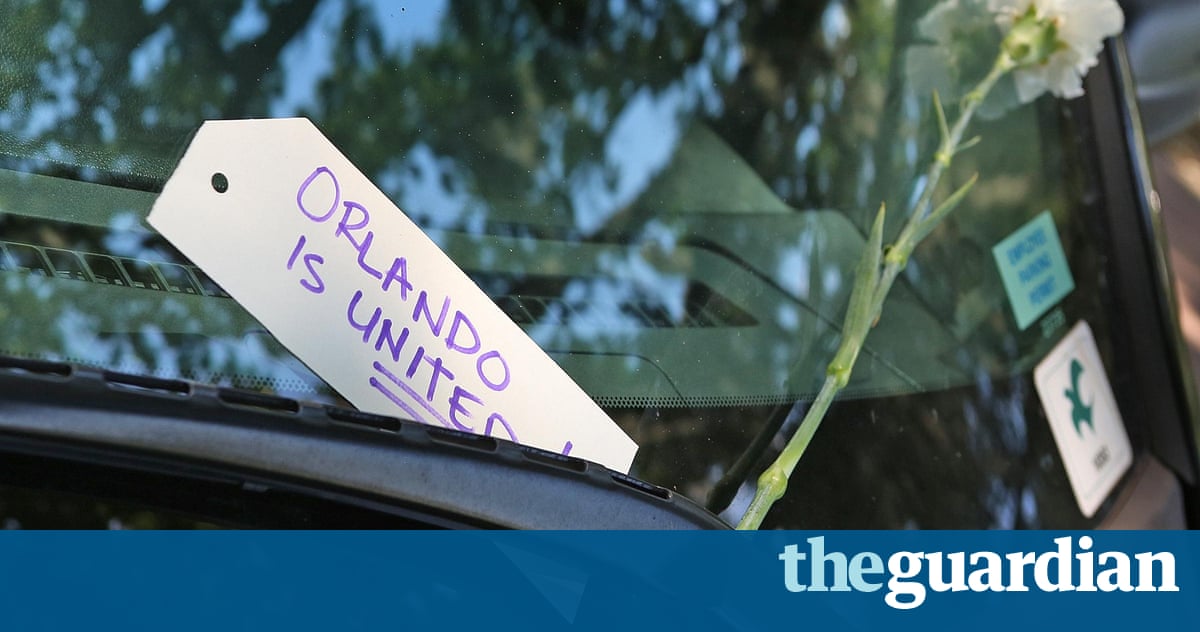 On Monday, a picture began to form of the man who killed 49 people at an LGBT nightclub in Orlando, in Americas worst mass shooting. Omar Mateen, it emerged, was a fantasist who invented links to Islamist terrorists and whose ex-wife described him as violent and mentally ill.
Mateen, who carried out his attack in the early hours of Sunday morning, first came under the scrutiny of US law enforcement after claiming to be associated with the brothers who mounted the 2013 Boston Marathon bombing, the Guardian has learned.
According to a source close to the investigation who requested anonymity, he told coworkers at the private security firm G4S that he knew Tamerlan and Dzhokhar Tsarnaev. In 2013, the FBI interviewed Mateen twice about his purported connection to the Tsarnaev brothers. Investigators determined that he had invented the connection and did not pose a security threat.
The FBI would not comment on the invented Tsarnaev connection.
I can confirm that the subject made allegations of terror ties that investigation proved to be unfounded, but I cant comment on the specific association, Matthew Berton, an FBI spokesman, told the Guardian.
The FBI interviewed Mateen again in 2014, due to an ultimately unsubstantiated connection to another Florida resident, Moner Mohammed Abusalha, who in Syria in 2014 became a truck bomber for an al-Qaida affiliate. Again, the FBI determined that Mateen did not have any real connection, and closed its investigation.
Such invented connections to terrorists have raised doubts about the sincerity of Mateens pledge of allegiance to Islamic State in a 911 call during his attack.
Isis quickly claimed credit for the Orlando shooting, which followed a call for violence during Ramadan. Preliminarily, however, US officials consider Mateen not to have had any ties to the jihadist group, making him a so-called lone wolf attacker if indeed he was motivated to attack the US, rather than by violent homophobia.
In a statement at the White House on Monday morning, Barack Obama said there was no clear evidence Mateen was directed or was part of a larger plot. He said it appeared the killer was inspired by extremist information disseminated over the internet.
This is certainly an example of the type of homegrown extremism that all of us have been concerned about for a long time, the president said.
James Comey, the FBI director, said: It is not entirely clear at this point what terrorist group he aspired to support.
Although he made clear his affinity at the time of the attack for Isil and generally leading up to the attack for radical Islamist groups, he made 911 calls from the club at about 2.30 on Sunday morning … He said he was doing this for the leader of Isil, who he named and pledged loyalty to, but he also appeared to pledge solidarity with the perpetrators of the Boston Marathon bombing and solidarity with a Florida man who died in Syria as a suicide bomber for Al-Nusra Front, a group in conflict with the so-called Islamic State.
According to Florida state records, Mateen held licenses to work as a security guard and carry a firearm. A spokesman for the Bureau of Alcohol, Tobacco and Firearms said Mateen purchased the weapons he used in the Orlando shooting within the past week. He had no criminal record.
Mateen, 29 and from Fort Pierce on Floridas Treasure Coast, was killed by police after a three-hour standoff. He was a US citizen, born on Long Island, New York, to parents who emigrated from Afghanistan.
Mateen is believed to have voluntarily informed G4S of his contact with the FBI. In 2013, he worked as an armed security guard for a courthouse in Port St Lucie, Florida. His last role with the company, held until his death, was as an unarmed guard of a gated retirement community.
At a press conference in Colorado on Sunday, Sitora Yusifiy recalled her ex-husbands temper, saying Mateen had beaten her regularly after they were married in Port St Lucie in 2009.
A few months after we were married I saw his instability, I saw his bipolar, and he would get mad out of nowhere, and thats when I started worrying about my safety, Yusifiy said. Then after a few months he started abusing me physically, very often, and not allowing me to speak to my family, and keeping me hostage from them.
She said Mateen, whom she divorced in 2011, had aspired to be a police officer and had applied to the police academy. He was mentally unstable and mentally ill [and] obviously disturbed, deeply, and traumatised, she said, adding that she had not had contact with him for seven or eight years.
He did follow religion, he did practice and he had his faith, Yusifiy said, but he showed no sign of radicalism.
Although records show the couple were married for two years, Yusifiy said she was actually only with Mateen for four months, because of his abuse. She said family members had to come and pull me out of his arms.
Divorce files released by the Port St Lucie county clerk on Monday showed that the couple said their divorce petition should be granted because their marriage was irretrievably broken, but shed no further light on the alleged physical abuse. The judgment included a mutual restraining order, directing the couple to refrain from physical, verbal or any other form of harassment of the other, including but not limited to acts done in person or by telephone, at their residence or at work.
Oana Braescu, 32, of Fort Pierce, recalled seeing Yusify come out of the couples house on several occasions.
Hed scream and scream, and one time I could hear her asking him to stop hitting her, she told Newsday.
A former G4S colleague of Mateen told the New York Times on Sunday he had complained to the company several times about Mateen, who he said had talked about killing people all the time.
I complained multiple times that he was dangerous, that he didnt like blacks, women, lesbians and Jews, said Daniel Gilroy, a former Fort Pierce police officer. You meet bigots, but he was above and beyond. He was always angry, sweating, just angry at the world.
Gilroy, who worked with Mateen at the PGA Golf Club at PGA Village in Port St Lucie, said their relationship had become tense, with Mateen pestering him with up to 20 or 30 text messages each day, and more than a dozen phone messages. He wished he had pushed G4S harder to take action, he said.
If I didnt walk away and I fought, then maybe 50 people would still be alive today, he said. I wasnt shocked. I saw it coming.
Read more: www.theguardian.com