Even Trump has said Greenwichs hedge fund guys get away with murder but can this debt-ridden state afford to close the loophole known as carried interest?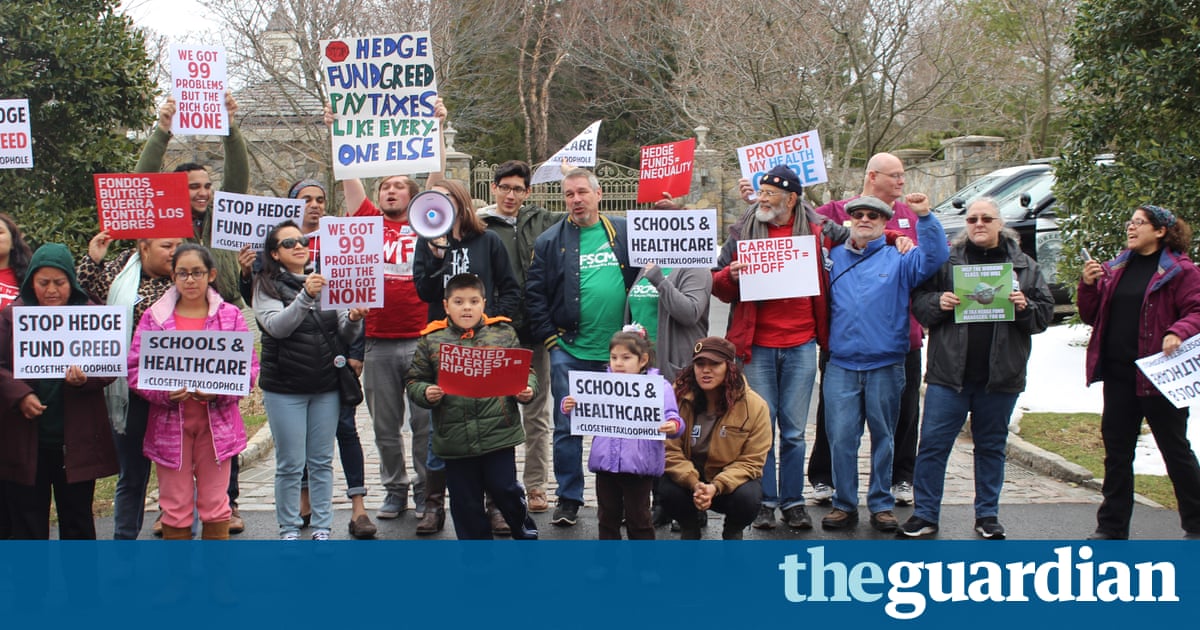 Just emerging from their blanket of winter snow, the lush and leafy lanes of Greenwich, Connecticut, are usually quiet on a Saturday morning. Behind high walls and long drives sit the manicured mansions of some of the worlds richest people. After a long week making more millions, the last thing the residents want is the help disturbing their beauty sleep. This weekend, though, was different.
On Saturday morning, a coachload of local workers, bullhorns in hand, took to Greenwichs windy lanes for a protest organized by union-backed local community groups and billed as the Lifestyles of the Rich & Shameless bus tour.
Chanting El pueblo unido / Jams ser vencido (The people united / Will never be defeated) and Hey hey, ho ho, tax loopholes have got to to, a couple of dozen protesters, gently shepherded by local police, left giant tax bills totaling close to $3bn for some of the worlds richest hedge fund managers.
The protesters, and many others in Connecticut, are hoping they can force the state to reclaim such tax from its richest residents as it wrestles with massive debts and prepares to sack thousands of local workers.
Read more: www.theguardian.com