26-year-old entrepreneur Billy McFarland charged with scheming to defraud investors in his company, Fyre Media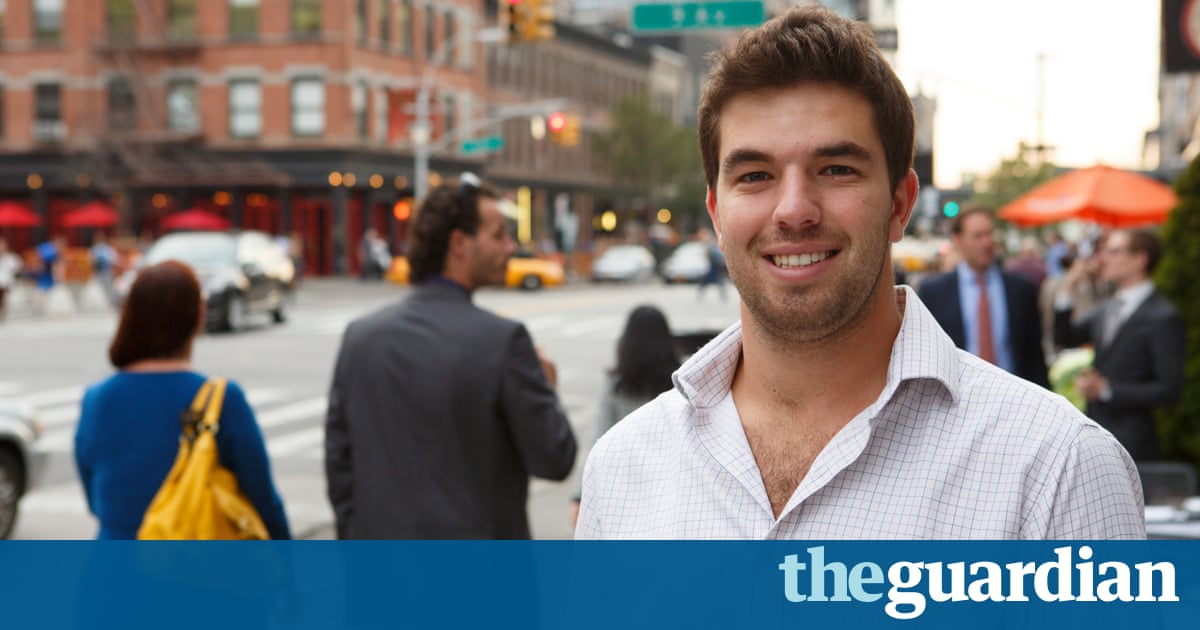 The promoter behind a notorious failed music festival in the Bahamas has been arrested in New York on a wire fraud charge, authorities announced on Friday.
Federal prosecutors said Billy McFarland was arrested and charged with scheming to defraud investors in his company, Fyre Media. The complaint alleges that the 26-year old entrepreneur misrepresented the financial status of his businesses in order to rake in lucrative investment deals.
The charge carries a maximum sentence of 20 years in prison.
Fyre Medias co-founder, the rapper Ja Rule, was not arrested.
Acting Manhattan US attorney Joon Kim said McFarland had promised a life changing music festival but in actuality delivered a disaster.
The Fyre festival was billed as an ultra-luxurious event with headliners including rockers Blink-182 and the hip-hop act Migos. Organizers mounted a brilliant, supermodel-fronted social media marketing campaign.
Days before the event was set to begin, the performers and supermodels bowed out. The festival site was little more than a plot on Great Exuma island, scheduled for development. Concertgoers, who had paid as much as $12,780 for a four-person package, found that luxury tents and other facilities had been flooded.
Organizers cancelled the show, leaving hundreds of attendees stranded with few provisions, little shelter and no entertainment. In a statement to disappointed revelers, McFarland said: We were a little naive in thinking for the first time we could do this ourselves.
Dan Berkowitz, a US agent for luxury concert packages, told Vanity Fair magazine: Theres never been something like this where people were stranded on an island. Theres never been anything of this magnitude. Thank God nobody got hurt. People could have died.
Over the past month, accusations against McFarland have grown and lawsuits have been filled in New York and Los Angeles on behalf of concertgoers and investors. The criminal complaint takes the Fyre fiasco into a new realm.
The festival was designed to promote an app that facilitated booking performers to play private and corporate shows, a rare area of growth in the music industry.
The Manhattan US attorneys office alleges that Fyre made just 60 bookings totaling just $57,000 in the year to April 2017 less than millions of dollars of revenue from thousands of artists bookings that MacFarland allegedly described to investors. Prosecutors allege MacFarland backed up his claim with altered documents.
Victim 1, as named in court documents, is believed to be Oleg Itkin, a Manhattan investor who says he loaned $700,000 to MacFarlands company earlier this year.
In a private lawsuit filed in May, Itkin claimed McFarland showed him a projected income statement showing $932m in proceeds from the festival and the app. Lawyers for Itkin provided documents showing organizers claimed $31m in assets in January, including land in Grand Exuma valued at $8.4m.
Itkin claims organizers told him the festival had secured $4.2m in bookings from acts including Drake, Kendrick Lamar, Iggy Azalea and Ja Rule.
They made Fyre appear to be a good investment, Itkins lawyer, Michael Quinn, told the Guardian at the time. But McFarland defaulted on the loan, and other investors, ticket holders, employees and vendors have been unable to recoup their money. No one is seeing what theyre owed.
In a statement to Vanity Fair before the criminal complaint was announced, MacFarland said: I cannot emphasize enough how sorry I am that we fell short of our goal of providing the experience we envisioned for the event, and Im committed to, and working actively to, find a way to make this right, not just for investors but for those who planned to attend.
Read more: www.theguardian.com