Pope Francis says widespread war would destroy a good part of humanity while president, asked about likelihood of military action, says: Well see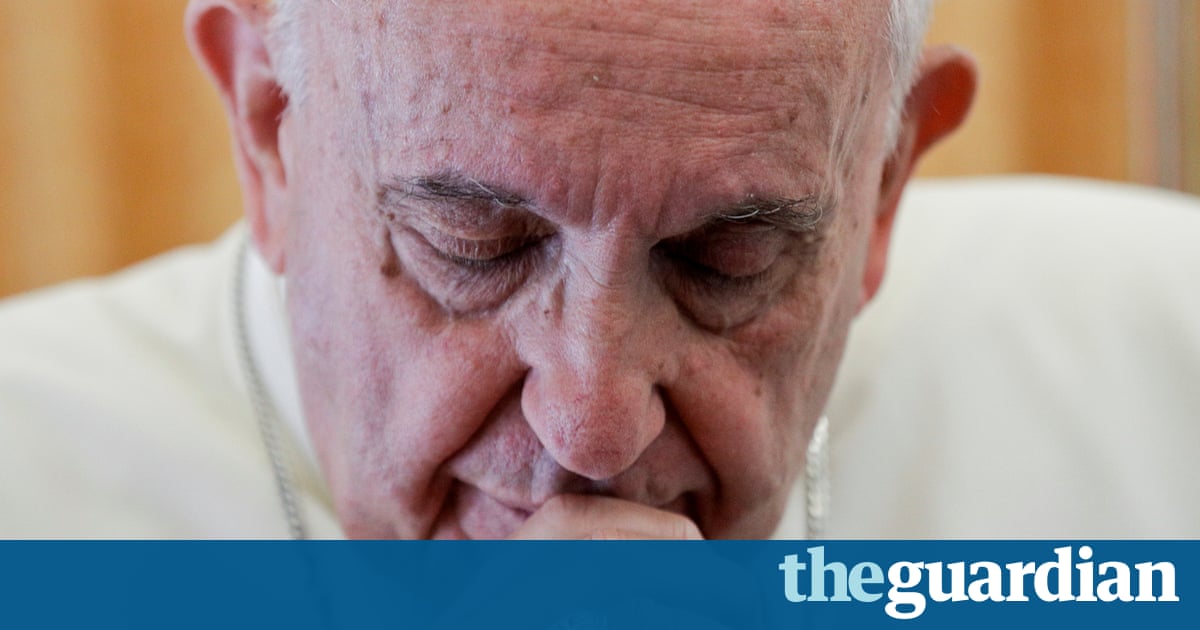 Pope Francis has said a third country should mediate the dispute between North Korea and the US, which he said had become too hot, risking a war in which a good part of humanity would be destroyed.
Donald Trump, meanwhile, answered a question in a television interview about whether military action was possible by saying: I dont know. I mean, well see.
The pope, speaking to reporters aboard the plane taking him back to Rome from Cairo, also said he was ready to meet Trump in Europe next month. He added, however, that he was not aware of any request for a meeting.
In answer to a question about North Korean missile tests and military and diplomatic moves by the US, Francis said the United Nations should re-assert its leadership because it had become too watered down.
I call on all leaders to work to seek a solution to problems through the path of diplomacy, he said.
North Korea test-fired a ballistic missile on Friday, shortly after secretary of state Rex Tillerson warned that failure to curb Pyongyangs nuclear and ballistic missile programmes could lead to catastrophic consequences.
The test failed. Trump, who earlier this week said the US could have a major, major conflict with North Korea, responded with a tweet. The president wrote: North Korea disrespected the wishes of China & its highly respected president when it launched, though unsuccessfully, a missile today. Bad!
In remarks released by CBS ahead of an interview set to be broadcast on Sunday and Monday and part-taped at Trumps rally in Pennsylvania on Saturday night, the president was asked if diplomatic and military pressure was working.
Well, I didnt say, dont test a missile, Trump said. [North Korean leader Kim Jong-un is] going to have to do what he has to do. But he understands were not going to be very happy.
Trump said president Xi Jinping of China, a man that Ive gotten to like and respect and whom he met earlier this month in Florida, was also pressuring North Korea.
But so far, he continued, perhaps nothings happened and perhaps it has. This was a small missile. This was not a big missile. This was not a nuclear test, which he was expected to do three days ago. Well see what happens.
Read more: www.theguardian.com