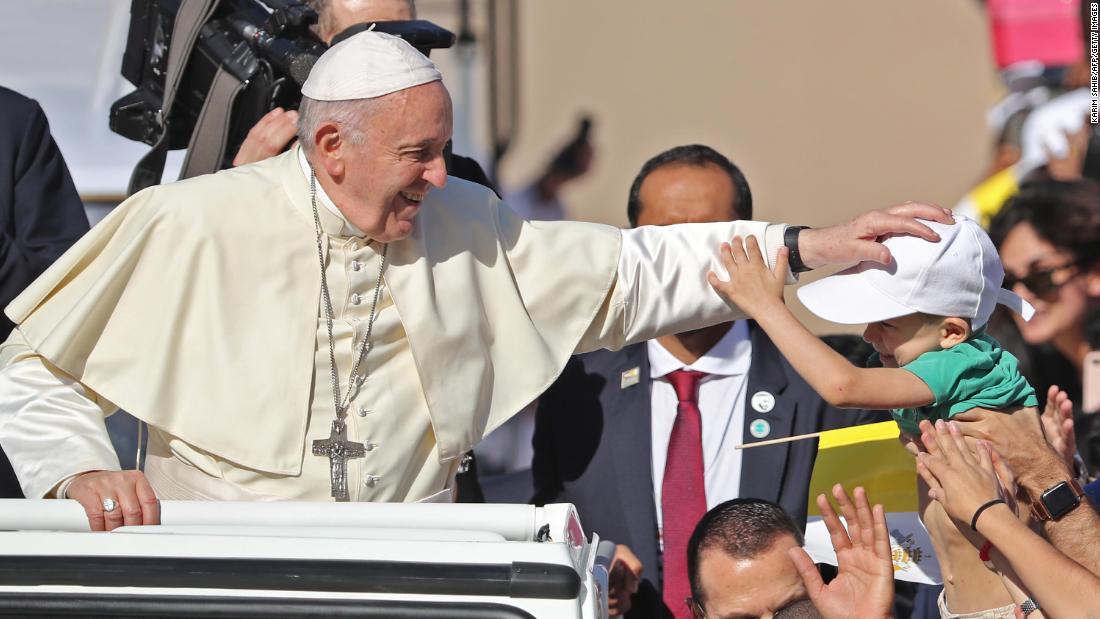 Abu Dhabi, UAE( CNN) Pope Francis became the first pontiff to deliver Mass in the Arabian Peninsula, the birthplace of Islam, on Tuesday, speaking in front of tens of thousands of people in Abu Dhabi at the end of a historic visit to the United Arab Emirates.
In his homily, the Pope praised the crowd as "a choir composed of numerous nations, speeches and rites." Perhaps in a nod to the UAE's predominantly immigrant population, he said: "It is most certainly not easy for you to live far from home, missing the affection of your loved ones, and perhaps also feeling uncertainty about the future. But the Lord is faithful and does not abandon his people."
"The Lord specializes in doing new things; he can even open routes in the desert, " he added.