The British Museums latest show brings together great pop and abstract expressionist images from the US. In the age of Trump, they seem like relics from a lost civilisation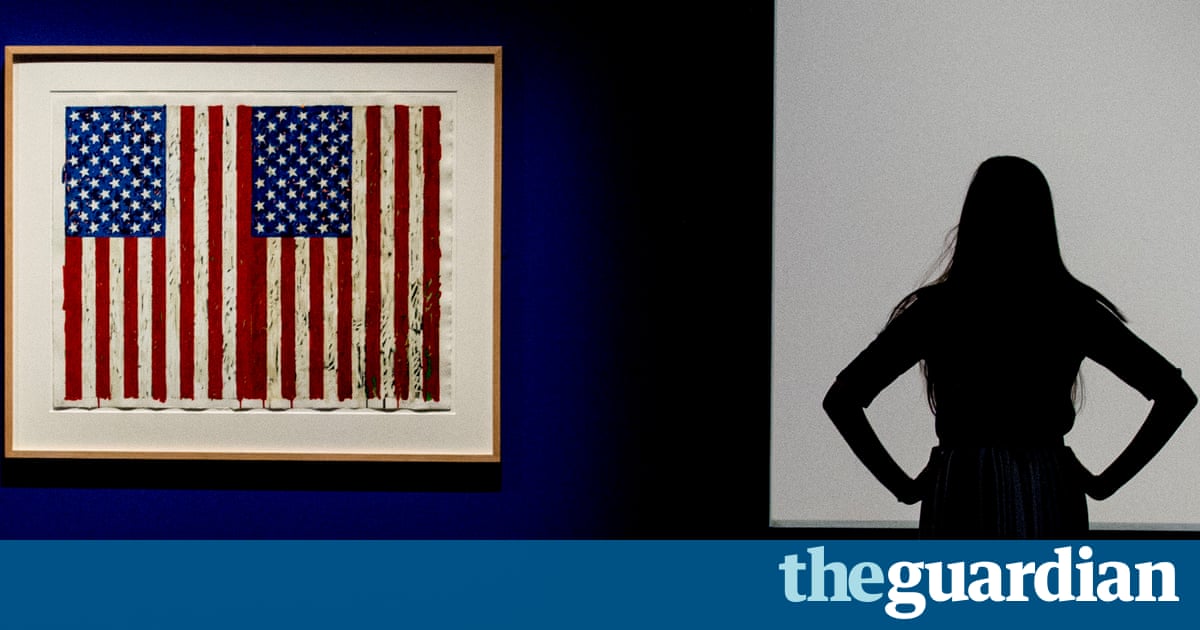 The ruins of a lost civilisation are unveiled in the British Museums latest blockbuster. It fills the same huge gallery that recently housed colossal Egyptian statues and has previously displayed the wreckage of a Viking ship. The world it uncovers feels just as vanished and remote, yet the archaeological fragments on view are not amphorae, battle axes or Celtic brooches, but pieces of the American Dream.
Here is a US flag, faded to grey. Here is a diagram of an Apollo rocket, icon of the far-off age when President John F Kennedy sent Americans to the moon. Here is the Great American Nude not to mention great American candy, gas stations and movie stars.
Even the title of The American Dream: Pop to the Present has a savagely tragicomic ring to it now. I dont know how far back this big exhibition of prints and other graphic works by American artists from the 1960s onwards was named, but it looks pretty damn odd on big banners outside the British Museum while President Trump is driving American democracy into a wall, reversing and driving at the wall again.
Read more: www.theguardian.com