Pro-Brexit disabilities minister promoted to international development secretary after Patel quit over Israel row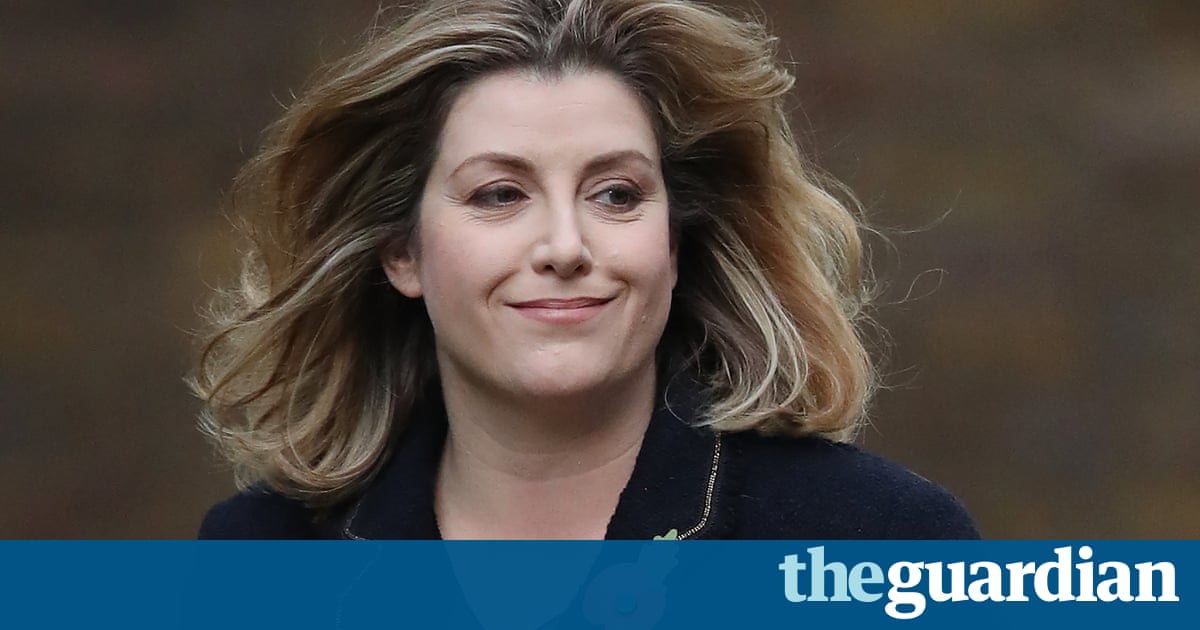 Penny Mordaunt, the Brexit-backing disabilities minister, has been appointed international development secretary to replace Priti Patel, who resigned from the cabinet on Wednesday night.
Mordaunt's appointment will appease many Eurosceptic MPs who wanted to see the prime minister preserve the balance of leave and remain supporters in the cabinet after the departure of Patel, who has been one of the government's most pro-Brexit voices.
Mordaunt, 44, had been widely tipped to replace Michael Fallon as defence secretary when he resigned over sexual harassment allegations last week, but he was succeeded by the former chief whip Gavin Williamson.
Mordaunt, a Royal Navy reservist from a military family, was first elected as the MP for Portsmouth North in 2010 and appeared on ITV's celebrity diving programme Splash four years later.
May completed her mini reshuffle by moving the MP Sarah Newton from the Home Office to replace Mordaunt at work and pensions. Her responsibilities will focus on disability. Meanwhile, Victoria Atkins, who became a Tory MP in 2015, becomes an undersecretary of state in the Home Office, replacing Newton.
Ministers suggested that the prime minister was building up to a major reshuffle on her own terms in December, or the new year, after Philip Hammond delivers his budget later this month.
The shadow international development secretary, Kate Osamor, said Mordaunt "faces an immediate challenge of restoring integrity to British international development policy after the actions of Priti Patel".
Osamor said Mordaunt should publicly recommit to the 0.7% of national income to be spent on international development.
"Unlike Priti Patel, who too often used the department to prop up her personal networks and leadership ambitions, Mordaunt must also quickly commit to the central cause of the department: to help the world's poorest," she said.
Patel resigned under pressure on Wednesday night and acknowledged that her behaviour "fell below the high standards" expected of a minister after she attended meetings with senior Israeli figures while on a family holiday, without reporting them to Downing Street.
It emerged she had 12 political engagements, including with the prime minister, Benjamin Netanyahu, while visiting the country in August.
When the meetings first came to light, Patel apologised to May and Downing Street said she would stay in post. It was then revealed Patel had attended additional meetings, one in the UK and one in the US, on her return from Israel.
The Israeli newspaper Haaretz also reported that during her stay in the country she visited an Israeli military field hospital in the occupied Golan Heights. Britain does not recognise Israeli control of the area seized from Syria.
Patel was summoned back from an official visit to east Africa, flying from Nairobi to attend a crisis summit in Downing Street, where she resigned.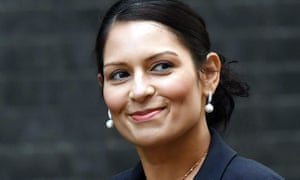 Read more: www.theguardian.com