Scott Tucker says he's a pioneering self-made man who, without a college degree, founded successful businesses in a variety of fields and contributed billions of dollars to the U.S. economy. A judge says he's an unrepentant fraud and sentenced him to almost 17 years in prison.
The disgraced payday loan mogul, better known as a race-car driver on U.S. and European circuits, enjoyed a luxurious lifestyle, with a private jet, a vacation home in Aspen, Colorado, and a fleet of Ferraris. The 55-year-old resident of Overland Park, Kansas, was never short of cash.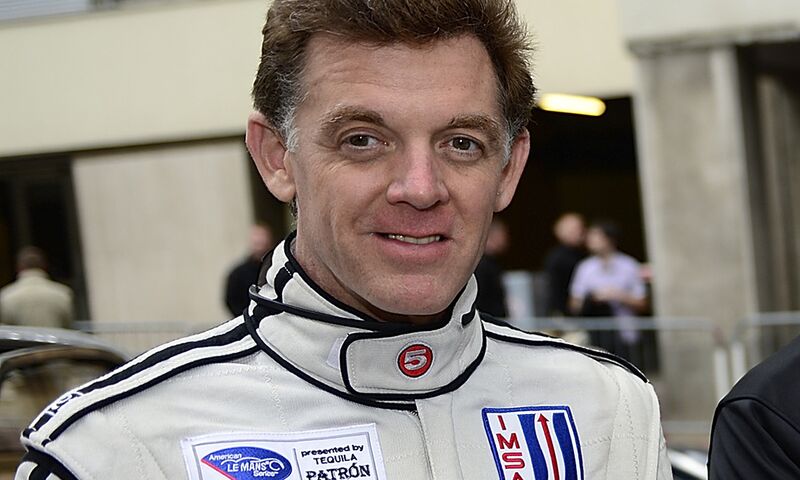 The same can't be said of his former customers. Millions of Americans who couldn't get loans from regular banks flocked to Tucker's businesses, where they were sometimes charged interest rates exceeding 700 percent for small loans they needed to make ends meet, the U.S. said.
"What I see here is a scheme to extract money from people in desperate circumstances," U.S. District Judge Kevin Castel said Friday in Manhattan before sentencing Tucker to 16 years and 9 months in prison.
Tucker, wearing a gray suit, was handcuffed in court after Castel ordered him jailed immediately. The judge denied Tucker's request to remain free until the end of the month so he could surrender to authorities in Kansas. Castel cited concerns about his mental health and possible self-harm.
Tucker and Timothy Muir, a lawyer who worked for him, were convicted in October. Muir, who was sentenced to seven years on Friday, argued he was hired with no experience and said that Tucker's business practices were already established when he came aboard. Castel allowed Muir to turn himself in next month.
Jurors found the men guilty of collecting unlawful debts, using misleading contracts and falsely stating that the businesses were owned and operated by Native American tribes. That bogus claim helped them get around state laws that prohibited the business practices, the U.S. said. The scam ran from 1997 to 2013, Castel said.
From 2008 to 2012 alone, Tucker victimized 4.65 million people, according to prosecutors, collecting $1.3 billion in illegal interest payments as some people paid a total of almost $1,000 to settle a $300 loan.
Castel on Friday repeatedly criticized a Dec. 20 letter he'd received from Tucker. The judge in particular mocked Tucker's attempt to portray himself and Muir as being generous because they never sued customers to collect debts.
"Why would they? That would expose their fraud," Castel said. "They weren't generous. They were shrewd."
Race Car Driver Scott Tucker Convicted Over Payday Loans
In his letter — a bid for leniency — Tucker largely blamed his past lawyers and said he'd merely failed to properly communicate loan terms to his customers. He said his prosecution had led to his brother's suicide and that the government had wrongfully demonized his legitimate operations, including AMG Services Inc., as a racketeering scheme.
But Tucker's past convictions contradict that claim, Castel said. At the hearing, the judge reminded Tucker that he'd pleaded guilty years ago to using a copy of a title to a Porsche he'd sold as collateral on a $55,000 loan. Tucker never paid a cent back and "characteristically blamed others," the judge said.
"The notion that Mr. Tucker is a good an honest business person doesn't fly with me," Castel said.
Kansas City
Born in Kansas City, Missouri, Tucker helped raise his brothers after their World War II vet father died, according to his letter. His mother, whom Tucker describes as his hero and his inspiration, started her own janitorial business that eventually employed about 300 people and counted AT&T Inc. among its customers, he said.
"Since childhood, I aspired to become an entrepreneurial American success story," Tucker wrote in his letter to the judge. "I wanted to build businesses, create jobs, pay taxes, live in accordance with principles that make our country the best in the world."
But Castel said Tucker chose another route, using loopholes to take advantage of native American tribes' unique legal status to get around the law. Prosecutors said Tucker and his team formed sham relationships with the tribes and laundered billions of dollars through their bank accounts to hide his ownership and control of the business. The tribes got 1 percent of the revenue, the government said.
"From my vantage point, I saw us as doing a good deed for society," Tucker said, by following a 2000 law intended to help Native Americans create jobs and improve infrastructure.
"I am very sorry that our leaders castigate me as a villain, or some type of predator," Tucker said in the letter to the judge. "I truly regret that I failed to communicate the business model and industry appropriately."
The case is U.S. v. Tucker, 16-cr-091, U.S. District Court, Southern District of New York (Manhattan).
Read more: www.bloomberg.com