The writer of Taxi Driver and director of American Gigolo reflects on a career and life of highs and lows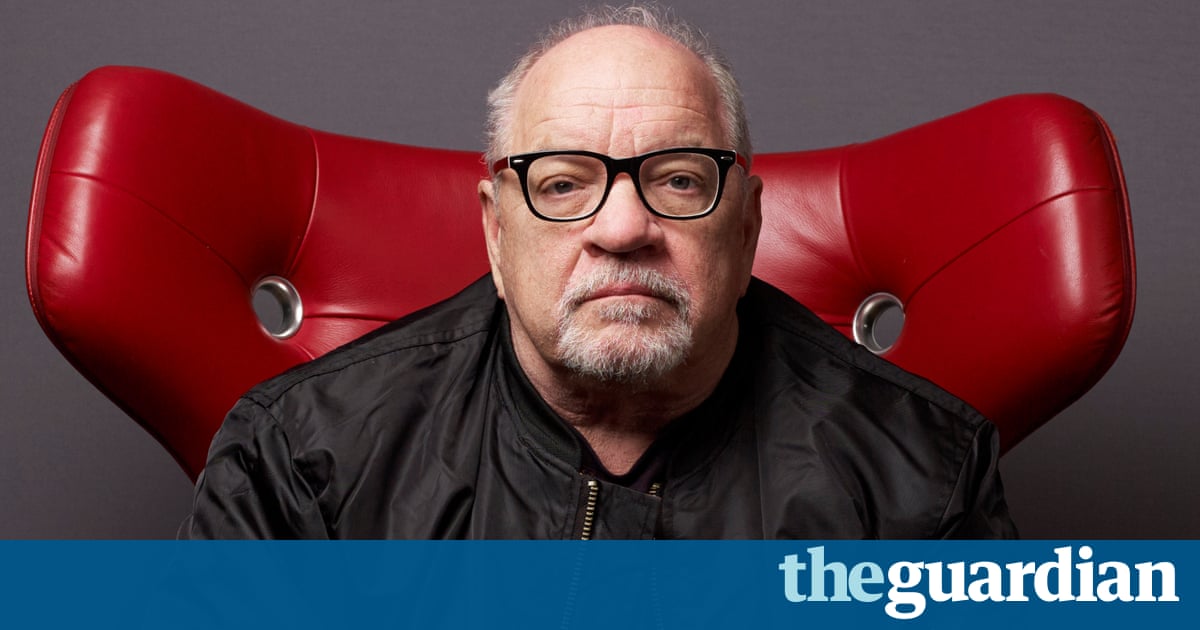 It doesnt really matter what I do, says the film director Paul Schrader, the first line of my obituary will be the writer of Taxi Driver.
I meet the onetime enfant terrible of Hollywood in a hotel in Leicester Square during the London film festival. He has a cold that makes his already gravelly voice sound like a cement mixer. Stocky with a lived-in face, he is now 70 years old.
Hes got a point about how hell be remembered. Schrader has directed 20 films, among them Blue Collar, American Gigolo, The Comfort of Strangers and Affliction, but his reputation as a film-maker remains overshadowed by his work as a screenwriter for Martin Scorsese as the creator of legendary lines for Robert De Niro in Taxi Driver and Raging Bull.
Those films were so powerful and vivid, so charged with tormented personal struggle, that they seemed to define a whole era of not just film-making but social alienation and cultural revolt. But perhaps more important, they represented a time when popular cinema was taken seriously as an art form.
Theres probably more talented people making films today than there were back then, says Schrader. The biggest and only difference and people dont understand this was the audiences were better. The audiences were going through social uncertainty and they wanted artists to help them out. And the moment that a society turns to artists for answers, great art emerges.
Schraders latest film, Dog Eat Dog, a sort of low-rent crime caper starring Nicolas Cage and Willem Dafoe, does not fall easily into the category of great art. A post-Tarantino rush of dysfunctional Americana, full of lurid violence and dubious humour, it stands awkward comparison with some of Schraders more memorable films.
Whereas, for example, Blue Collar, his directorial debut in 1978, was a gritty tale of three Detroit auto-workers falling out against the backdrop of a corrupt union, Dog Eat Dog features three criminals who come to a sticky end in a bleak Cleveland setting. If you wanted to, you could perhaps construct a theory that the two films, placed together, trace Americas postindustrial urban decline. But it would be a stretch.
Thankfully Schrader cuts through such pretence straight away. Ive been fortunate over my career to be involved in some important and prestigious films. Dog Eat Dog is not one of them. He explains that he made the film, which is a based on a pulp novel by Edward Bunker, as a redemption project to put right the unhappy experience of an earlier film he made with Cage. Dying of the Light, made in 2014, was taken away from Schrader and recut by the films financial backers. It was disowned by director and star and disappeared without trace, except for the bad feeling it left Schrader with.
He read the script of Dog Eat Dog, which opens with an almost comically grotesque domestic murder of a mother and her teenager daughter, and he thought, Oh maybe Nick would like this. I just wanted to do something with Nick to show that we could make a film that people would see.
Cage liked the script but didnt want the part of Mad Dog that Schrader was offering, explaining that hed just done a crazy guy in his previous film though it could be said that this had never stopped him before. Instead he took the part of Troy, the straight guy, a relative concept in a film in which pretty much everyone kills everyone else.
So then, Schrader explains: I was able to go to Willem and say, Ive got the best role for you. This too was an act of redemption because the last time hed cast Dafoe it was in a walk-on part, which the actor agreed to but told Schrader to come to him next time with a proper role. Dafoe liked the part.
Then it was just a matter of massaging the egos financially, says Schrader. However, that was more complex than it might sound: Schrader only had a small budget, which wouldnt cover both actors. The good thing about working with Nick is that he gets your film financed, he growls. The bad thing is that he eats your budget alive. His solution was to ask Cage to give Dafoe $100,000 out of his own payment.
Read more: www.theguardian.com