Judge Amy Berman Jackson says Manafort, 69, abused the trust placed in him as former Trump aide taken into custody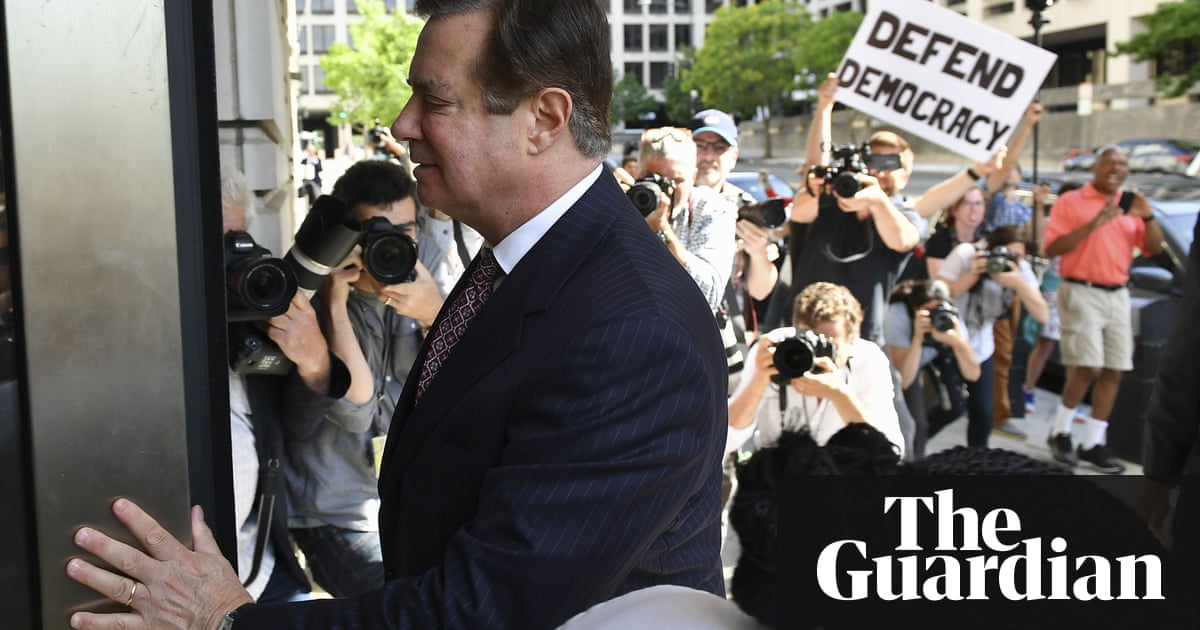 Paul Manafort, formerly Donald Trump's campaign chairman, was taken into custody on Friday after a federal judge determined he had violated the terms of his bail as he awaits trial on multiple federal felony charges.
Manafort, 69, thus became the second former Trump aide to go to jail related to charges brought by the special counsel Robert Mueller, who is investigating Russian election interference and links between Trump aides and Moscow.
Three other former aides, including the former national security adviser Michael Flynn, have been indicted and are cooperating with Mueller's team of investigators. Former foreign policy adviser George Papadopoulous was briefly held in custody. The charges against Manafort, which he denies, do not relate to his work on the Trump campaign or Russian attempts to influence the 2016 election.
While Trump has distanced himself from Manafort, the arrest seemed likely to turn up the pressure in the White House. Mueller has asked the president to sit for an interview, which Trump has so far resisted.
Hours after Manafort was jailed, Trump tweeted: "Wow, what a tough sentence for Paul Manafort." Manafort has not been tried or sentenced.
At the White House before the jailing, Trump falsely claimed to reporters: "Manafort has nothing to do with our campaign. But … I tell you, I feel a little badly about it."
He added: "You know, Paul Manafort worked for me for a very short period of time. He worked for Ronald Reagan. He worked for Bob Dole. He worked for John McCain, or his firm did. He worked for many other Republicans. He worked for me, what, for 49 days or something? A very short period of time."
In fact, Manafort ran the campaign for five months and continued to advise Trump through the presidential transition.
Trump also falsely claimed that a Department of Justice report issued on Thursday "totally exonerates" him and denied that Michael Cohen, his longtime attorney and fixer who is widely expected to be arrested soon in an investigation related to the Mueller inquiry, was his lawyer. "I haven't spoken to Michael for a long time," he said.
Prosecutors alleged that Manafort sought to tamper with witnesses in his case by contacting them and attempting to coordinate testimony. Manafort is said to have told witnesses their work together to influence European politicians on behalf of Ukraine was restricted to Europe and did not happen in the US.
Prosecutors argued there was no way to guarantee that Manafort would comply with orders if not in custody. A lawyer for Manafort said the court could be clearer on the nature of contact Manafort was permitted to have with potential witnesses.
Read more: www.theguardian.com