Emma-Lee Moss, who makes music as Emmy the Great, on life, new motherhood and her divided birthplace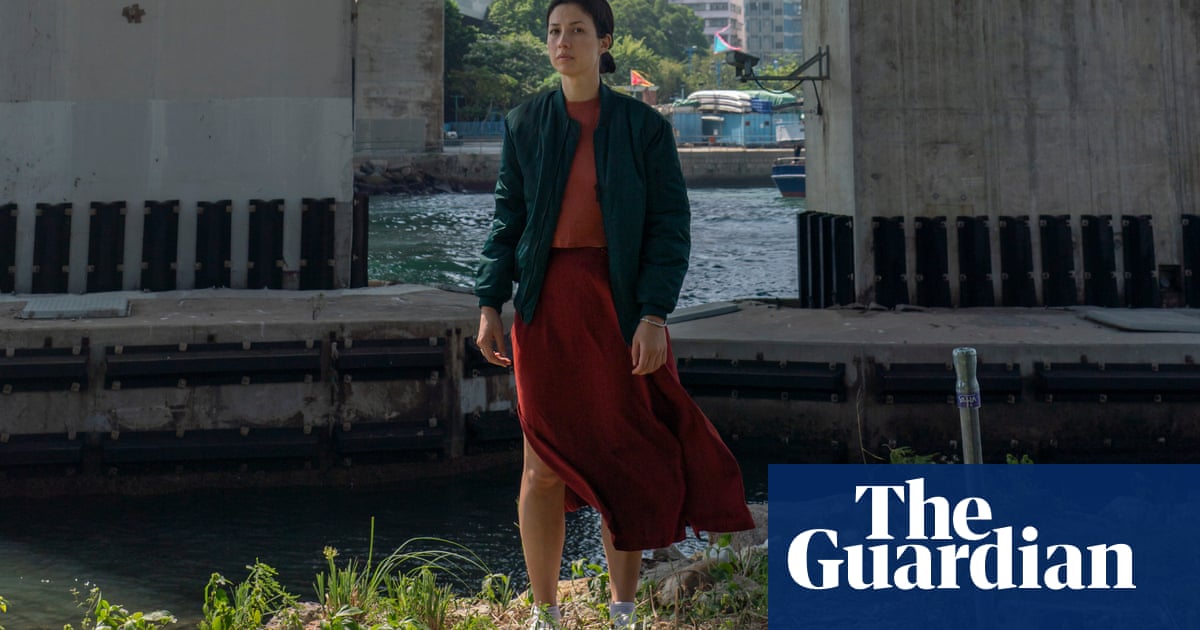 It feels as if the entire world's press is there, standing on the pavement outside the Foreign Correspondents' Club. They're in Hong Kong to cover the protests, but tonight, the Friday before National Day, they're off duty. From the bottom of the hill, the bars of Lan Kwai Fong thrum reliably. There is an uneasy peace in the air, as though we all know that, three days from now, the long-running citywide demonstrations will reach a violent new apex.
I've walked this route hundreds of times, and been a parade of different selves. I've been a teenager trying to score 7-11 beer on the spot where Chungking Express was filmed. I've been a visiting writer ordering drinks at the FCC bar. But now I am the mother and primary carer of a nine-month-old, and my time out has been negotiated. Quite frankly, I am dazzled by the world after 7pm. As I shuffle past the media crowd, I feel a pull, a yearning. In another life, I'd be there with them. When I moved back to Hong Kong in 2018, it was in search of stories about the strange, convoluted city I was born in.
I take the lift up to a wood-panelled room and join a table of thirtysomethings wearing plastic flower garlands. I am expecting to be the main event tonight, at the reunion of my primary school class. For nine years, I was the only mixed-race person at my local Cantonese school, where I was known widely as gweimui (literally "ghost girl"). Chinese school is where I developed a lingering complex about not fitting in, and where, after being bullied, I fantasised that one day I'd do something so momentous it would appear in a newspaper, and my classmates would see that I was more than just a girl with an English dad and a Hong Kong mum.
This thought was the founding brick of ambition that drove me to become a musician and writer, under the name Emmy the Great. Now my wish has finally come true, but with a caveat. I am at this reunion because someone saw an article about me in an arts magazine, but it wasn't about any of my albums, or projects, or anything I've written. It was about what it's like to have an English dad and a Hong Kong mum. Some 25 years later, this is still my most noticeable feature.
I look around the table, disoriented by faces I never expected to see again. Surely they will want to know about the amazing life I went on to lead! I prepare the necessary Cantonese vocabulary in my head. "After we left primary school, I moved to East Grinstead, Sussex. In England, I wasn't a white girl any more. I was considered Chinese. In England, I had to assert over and over that I was British – still do. But I was so grateful for the grass and open space that I accepted this identity. I never expected to be back here in Hong Kong, a gweimui once more. And, suddenly, I'm a mother, too! I never sleep. I never go out. I'm caught between expat and Cantonese culture. I'm losing my mind, actually. How are you?"
But despite a morbid obsession with the wrongs perpetrated on me by a group of 10-year-olds, I can't keep my thoughts from the topic of the moment. The city has been tense and uncertain since the first major demonstrations began in June, initially in response to a bill that would allow extraditions from Hong Kong to China, but now expanded to five demands, including universal suffrage and an independent inquiry into police conduct. Parenting has thrown up new challenges, like calling the council to ask for the ingredients of their teargas, and its effect on children. As each new weekend approaches, the population speculates. Will it be peaceful, or will it spill into violence? Will we wake to news that makes us tearful with pride for Hong Kong, or horrified by the scale of the escalation?
Tonight, as China gears up to celebrate its 70th year as a republic, there is no doubt about which way the news will swing. Someone at the reunion says they are boycotting products from the mainland, including tea. Another, a tiny boy who has inexplicably grown into an adult, says he won't use the MTR metro system any more, now that it's been accused of enforcing the government's agenda by shutting down during protests. I spot an opening to admit that, the day the demonstrations began, I was in England, on tour. By the time I got back, teargas had become the stock police response, and my partner and I decided we wouldn't attend demonstrations – in case we find ourselves incapacitated and unable to care for our daughter. Instead, I say nothing. I don't tell them, either, that we are planning to leave Hong Kong for England when our daughter turns one, because I'm self-conscious about having one foot in Hong Kong, and one abroad. This is how it's always been. It's how they remember me. And, ever since the protests began, I am wondering if it makes me a part of the problem.
***
I can only tell you what I remember. In 1994, Forrest Gump was the English-language film at every cinema for months. Every weekend, my parents would throw their three children into a Volvo and drive to Pacific Place, a mall in the Admiralty district. We'd meet our friends, expat families whose children went to international schools, at McDonald's, where the kids would climb the Ronald McDonald in the playzone, until we were allowed to go to the CD store and pick out an album. Everybody wore Nikes and had a favourite WWE wrestler and Street Fighter move.
In 90s Hong Kong, everyone could speak English, even taxi drivers like my Uncle Ron, who had crazy hair and had once cut a demo tape in a stoner-rock band. But my siblings and I spoke Cantonese, too. On the weekends that we didn't see our friends, we had dim sum with my mum's family: Auntie Dora, Uncle Sam and Uncle Ron; my two older cousins, too, one of whom had recently taken a new English name, Michael Jordan Lee.
Read more: www.theguardian.com