Iskander Hinn has on display the old clippers and razors his father took with him when he fled home 68 years ago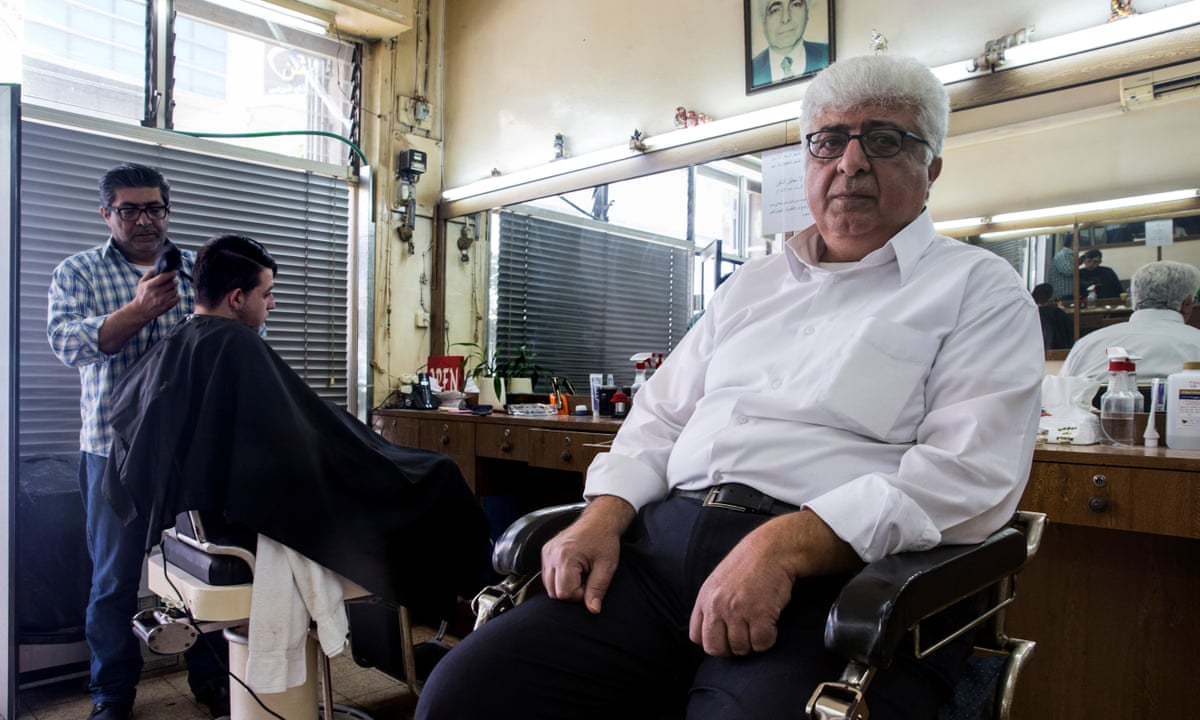 In a cabinet at the back of Iskander Hinns barbershop in the West Bank city of Ramallah are a row of bone-handled cut-throat razors and, on the shelf below, a set of steel-sprung hand-operated clippers.
The tools speak of a previous era and of one moment in particular: the day in 1948 when Hinns father, a barber, fled the coastal city of Jaffa with the tools of his trade in the midst of the event Palestinians mark as the Nakba catastrophe that accompanied the creation of the state of Israel.
The flight or expulsion of more than 700,000 Arabs during Israels war of independence in 1947-49 is marked by Palestinians on Israeli Independence Day which fell on Thursday as well as officially each year on 15 May.
In Hinns barbershop, evidence of the Nakba is still unusually present even if his father did not like to talk to his children about his flight from Jaffa.
A valve radio that sits on top of his glass cabinet dates from 1936. Hinn bought it himself but it is exactly the same model as one his father had.
A wealthy barber who also rented out four Morris Eights from his shop on Jaffas King George Street, Habib Hinn took one of his cars, 3,000 Palestinian pounds in cash, and the tools of his trade and drove to Ramallah, believing he would return, perhaps within a week, when the violence had died down.
But the barber pictures of whom hang in the shop in Ramallah returned to Jaffa only once, to see where his shop had once been situated. That was 40 years later, in the same month that he died.
Read more: www.theguardian.com