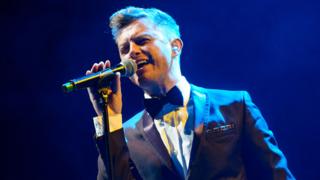 The death of Timmy Matley, lead singer of doo-wop group The Overtones, was a "drug-related accident", a coroner has concluded.
Matley died in April aged 36 after taking crystal meth and falling from a 13 th floor balcony in east London.
The Irish singer had arrived at the flat of a friend under the influence of the Class A medication and was later locked out on the balcony.
Trying to climb down, he fell and died from "multiple traumatic injuries".
The singer, who came from Cork and lived in London, was diagnosed with stage three malignant melanoma – a form of skin cancer – in 2016.
At the time of his death, he was planning a charity skydive to raise money for The Royal Marsden Cancer Charity.