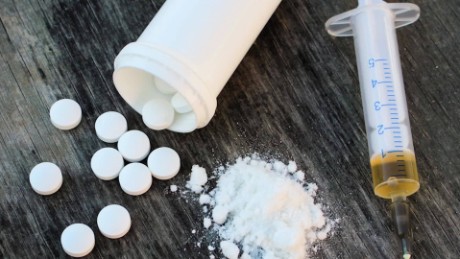 (CNN)Evidence is mounting that opioid pain medication may have played a role in the death of pop legend Prince. While the medical examiner hasn't yet released the results of the autopsy and toxicology tests in this case, opioid overdose in middle age is all too common.
"Prescription Addiction: Made in the USA," an "Anderson Cooper 360" town hall special hosted by Anderson Cooper and CNN's Chief Medical Correspondent Dr. Sanjay Gupta, airs at 9 p.m. ET Wednesday, May 11.
In 2013 and 2014, according to the The Centers for Disease Control and Prevention, people ages 45 to 64 accounted for
more than 40 percent
of all deaths from drug overdose. Prince died on April 21 at his home and music studio Paisley Park in Minneapolis. He was 57.
Experts say there are a number of scenarios that increase risk of overdose, which is often accidental, for people over 55. Imagine you are in that age group and you injured your shoulder a while back. It just hasn't gotten better, so you take prescription painkillers an opioid like OxyContin to help with the pain. Let's say you've been taking it for a couple of years. Your body has built up a tolerance to the drug, and now, you need to change it up to get the same amount of relief. When it comes to the potential for overdose, said Boston Medical Center epidemiologist Traci Green, this is one of the most dangerous crossroads.
Medical conditions like chronic obstructive pulmonary disease or even the flu can amplify opioids' ability to depress breathing. And some percentage of these drug users, he said, will develop a substance use disorder.
So why are doctors prescribing so much, in such combinations? Bratberg said it's how the physicians were trained.
"If you're a primary care prescriber and your patients are doing OK, maybe you're just not thinking about that," he said. "Plus there's difficulty in telling the person whose pain may be controlled by opioids, and their anxiety may be controlled by benzodiazepines, to say, 'Now we're going to taper you off because this is harmful.' "
So millions of people are on opioids most of them over 45 and that means some are at risk of overdose. Bratberg said we should be educating patients and doctors.
"We're really making a push nationally and regionally to educate prescribers about those risks, and to use tools available to warn folks about that."
Tools that help lower the risk include naloxone, the overdose rescue drug. There's also medication, such as buprenorphine or methadone, to assist people who have become addicted to painkillers to stop their use safely. In essence, those drugs keep a low level of opioids in the system to keep someone from going into withdrawal without getting them high.
This story is part of NPR's reporting partnership with local member stations and Kaiser Health News.
Read more: www.cnn.com