High school football is a big deal in Texas, and many new schools are splashing millions on new stadiums. But could that money be better spent elsewhere?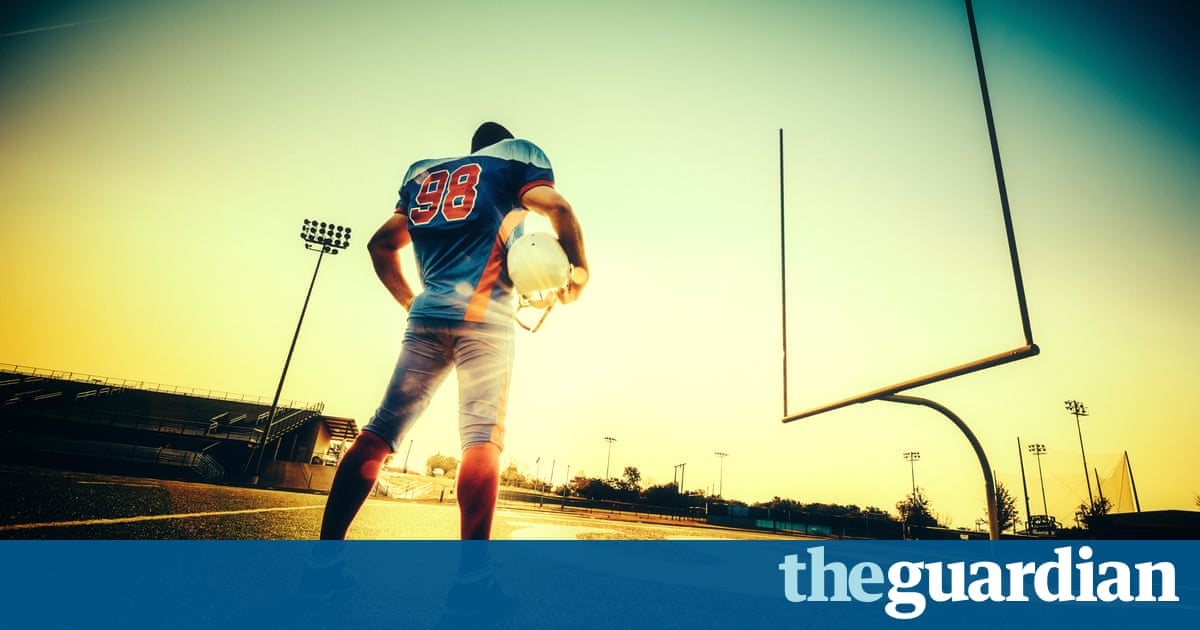 On the northern edge of the sprawling Dallas-Fort Worth metroplex, the bright lights of a beloved Texas Friday night tradition burn as bright as theyve always done. In the town of Celina, high school football games remain an intimate experience, almost as if plucked from the pages of Friday Night Lights, Buzz Bissingers book that spawned famous film and TV adaptations.
When you enter the current Bobcat field, youre right there on the field, says Rudy Weems. Like many born and raised in Celina, Weems relates the Celina high school football heritage:a jointly held record of eight state championships incredible for a town of its small size. The 50-year-old father of three played for the Celina Bobcats in the early 1980s. In adulthood, he volunteered as a coach. His two sons, aged 28 and 19, followed him into the program. Here, football knits the community together.
But Weems is also aware of Celinas ballooning population. Currently figured to be around 11,000, its expected to reach 100,000 within 10 years, according to one projection. Thats up from just 6,000 in 2010.
The growth is coming to Celina, we know that, says Weems. However, its still a small-town feel. People are moving from the south Frisco, Plano, McKinney, Allen. Were still moving that way, but once you enter the town, you still get the feel of a small town. We know its growing, and along with it comes a lot of politics and a lot of changes.
In the middle of the change from small town to booming Dallas suburb is football. Celina could end up with more than one high school and therefore more than one football team, a division of the local talent pool that would vex some. But a more immediate question is over the future need for a new stadium to house the existing team and its swelling fanbase. The current 3,800-capacity Bobcat Stadium, regularly packed, might soon be unable to cope with demand.
These are interesting times for high school football stadiums in Texas. Nearby McKinney recently approved the construction of a new $70m, 12,000-seat stadium to be shared by the citys three high schools. That followed hard on the heels of a $60m, 18,000-capacity venue for neighboring Allen which has one high school completed in 2012. Local media have called the sprouting of expensive stadiums among rival school districts in affluent suburbs an arms race. The adjacent Frisco, meanwhile, entered a partnership with the Dallas Cowboys for its schools to play in the NFL teams new indoor practice facility built in the city. The Frisco independent school district is chipping in $30m so area kids can run out at The Ford Center at The Star, capacity 12,000.
Critics argue the money could be better spent elsewhere in the education system. The defenders say the cash isnt taken away from pots protected for schooling.
Yes, there is this concept that we want the best for our students, says Lee Ancona, a University of North Texas lecturer in health promotion and recreation, who spent more than 30 years coaching high school football in Texas. People pay more taxes and are willing to support these stadiums and facilities that from the outside looking in look terribly grandiose or overdone to some degree. But I havent heard any apologies. People arent apologizing for having good facilities for their students, and obviously especially for athletes.
In the 2015-16 school year, school districts budgeted 2.75% of their funds for extracurricular activities, according to the Texas education agency. Academics always have a much, much greater share of the budget than do sports, a spokesperson told the Guardian.
Perched on the precipice is Celina. It lies somewhere at the intersection between small rural town and DFWs fast approaching conurbation, explains Bill Elliott, the Bobcats head coach and the Celina school districts athletic director. A new stadium is a definite part of their future but just what shape it takes is another matter.
Elliott doesnt grudge Allen and McKinney their new stadiums: he sees them as a boon for their communities and revenue generators. Kids from smaller towns like his look forward to the opportunity to play in them. Elliott says the impact of these pricey arenas leads to scaled-down improvements further down the food chain.
Ive seen it both ways. When I came here we had a grass field, a rock parking lot. Now weve got a nice paved one and weve got a turf field. We were one of the first small schools in the area to get a turf field. And now you see in the smaller schools we play, theyve all got turf fields now. Its just more cost-effective. It flows down. I think its the same thing with stadiums. As these communities, these outlying communities, grow, that same thing is going to flow down to them.
Across the state, new stadiums are sprouting. And its not confined to the affluent suburbs of major cities like Dallas and Houston.
Take the recently opened new stadium in Whitney, a rural town between Fort Worth and Waco. The local school district produced a new 3,000-seat, $6.4m venue. Wildcat Stadium serves Whitney High, classed as a 3A school in the classification system governing Texas high school sports. (McKinney, Allen and Frisco operate at the 6A level; Celina at 4A. The system ranging from 1A up to 6A is based on school enrollment numbers, with 3A schools bearing between 229 and 479 students.) Among other amenities, the new site features a video board and a media room replete with a 100-inch projection screen and 55-inch monitors.
Since 1996, some 60 bonds have been issued by ISDs in Texas school districts, with at least the partial purpose of building a new stadium or renovating existing athletic facilities.
The funding of public education in Texas is controversial, with local property tax revenues a major contributor of the money. A so-called Robin Hood law stipulates that property-wealthy districts share their property tax wealth with districts considered property poor.
However, in most cases new stadiums are funded by bonds approved at the ballot box by voters living within the relevant school district. And as tax money used to repay these bonds is exempt from wealth equalization, school districts are free to use this local money for the construction of new facilities at the discretion of local voters. Robin Hood does not apply.
That can have interesting consequences. In 2012, Carthage, a small town in east Texas, added a 1,200 sq ft, $750,000 video scoreboard to its then four-year-old stadium. The purchase was hailed as a way of keeping locally raised money within the district from which it was drawn.
Some point to Dallas-Fort Worth suburb of Southlake as the progenitor of the surge in high school mega-stadiums with eye-watering price tags. In 2001, the city spent $15.3m on Dragon Stadium. Bob McSpadden, an expert on the more than 1,200 high school stadiums in Texas, says the famous Ratliff Stadium in Odessa, of Friday Night Lights fame, was causing a stir in the 1980s. That stadium was outrageous at $5.6m in 1982, he explains.
Not all bond packages that include stadiums pass muster for local voters. McSpadden, who grew up in Odessa, points to a new mega-stadium currently under construction in his current home of Katy, a suburb of Houston, as evidence.
A lot of these stadiums do not pass the vote. The one here in Katy failed once. Ratliff Stadium back in the 80s failed three times before it was passed. But it wasnt over the money; it was over the location. The 12,000-seat Katy stadium finally passed at the end of 2014, a year after being rejected at the ballot box. Like many of these bonds, it was part of a greater $748m package that also included allotments for the construction of new schools. The stadium portion: $58m, a figure that later rose to $62.5m.
Other high school stadiums with big price tags get less attention. Channelview, another Houston suburb, got a new 8,000-seat venue costing $27m in 2012. Clear Creek, also in the Houston area, saw a $42m, 10,000 arena approved in 2013. Sometimes there are standalone outlays for flashy accessories that draw some scrutiny. The board of Waxahachie school district recently approved the purchase of a $500,000 digital scoreboard for its Lumpkins Stadium. Nevertheless, there was a word of caution from the school superintendent, who identified the scoreboard as a luxury item, reminding members the district is not a rich district.
Some argue the stadiums provide lucrative revenues streams scoreboards, for example, could be attractive to advertisers. Particularly in the south, the popularity of high school football is immense. Texas might be considered the epicenter.
Its kind of a mirror image of college in a way, says Mark Conrad, an expert in sports business at Fordham University. Where the colleges have gone to 30 years ago, youre beginning to see power conferences or power schools in high school.
Others cant afford to focus too much on athletics. The troubled Dallas school district and its string of inner-city schools is one. There, says the school districts athletic director Gil Garza, they are preoccupied with improving education attainment levels.
We have nine stadiums, one that I would say is a mini-monster like the others, he explains. Kincaide Stadium, which seats about 12,000. Its nice, but its not anywhere near what you see in Allen, Frisco or McKinney or even some of the other districts. Having said that, theres eight more that are not. The overlying thought in our process is to try to make them as nice and modern as we can. Because kids look at those facilities. They see what other communities have and say: Well, why cant we have that?
The answer, says Garza, comes down to his school districts sheer size, large portfolio of facilities and its focus on academics. Because sometimes we come to school and our kids are behind, he adds. A lot of people in our communities would rather see that than see $25m, $40m stadiums.
Back in Celina, head coach Elliott contemplates the creeping growth around town with a wary eye.
Bobcat Stadium, which dates to the 1930s, got a remodel in 2004 when capacity was doubled to 3,800 and the turf field was put in. But the prospect of the growth putting the intimate Friday night experience of yore on borrowed time lingers.
One of my big goals is to maintain the culture and tradition that Celina has, says Elliott. Because Celina is one of the last few places around the metroplex that really is a true Friday Night Lights-type feeling. The whole town shuts down. The stadium is packed out and people are standing around the edges several people deep. Its a special place to play football and Id hate to lose that some day. Whenever we do build a new stadium thats something I want to build into it that same feeling we have here at Bobcat field.
Read more: www.theguardian.com