After the worst ever preparations, how are the park, arena and athletes village holding up? And are the designs for the mascots, torch and kits medal-worthy?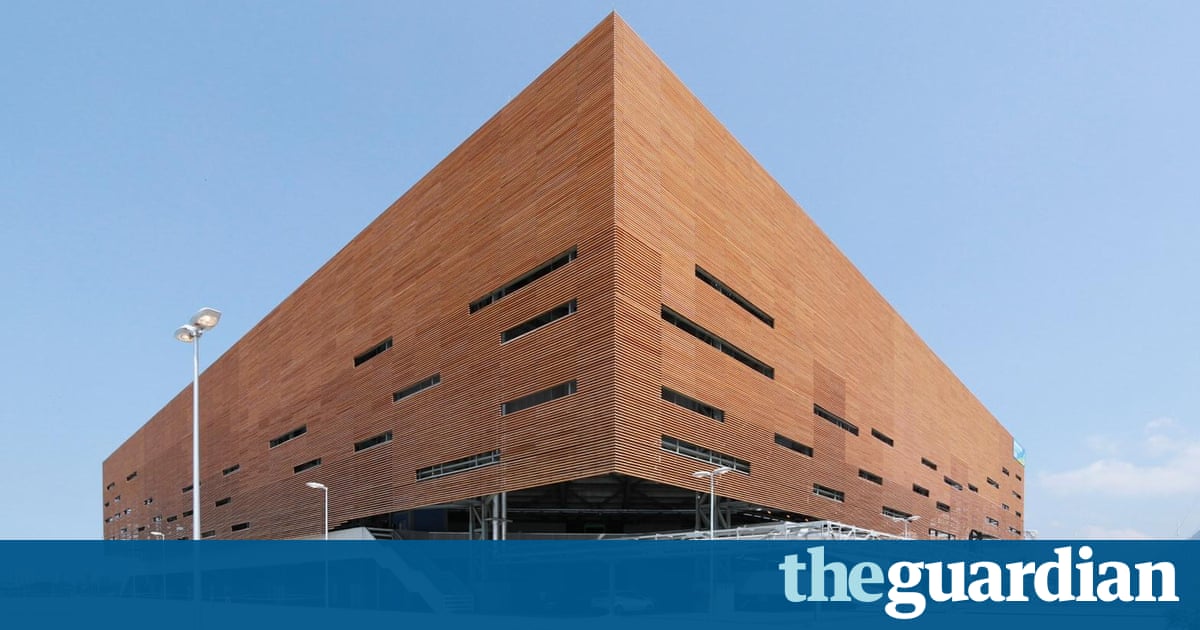 The collapsed sailing ramp has been hauled out of the water, a Russian diplomat has heroically killed a carjacker (or maybe not), and 450,000 condoms await action in the leaky athletes village. Beset by construction problems and delays and with preparations decreed the worst ever by the International Olympic Committee, how is the architecture and design of the XXXI Olympiad shaping up so far?
The park
Masterplanned by Aecom, the go-to architecture conglomerate for global mega-events, the Barra Olympic park is the primary campus for the games, and is home to nine major arenas from the velodrome and the aquatics stadium, to handball, basketball, wrestling and taekwondo venues. Covering a 120 hectare (297 acre) triangle in the high-end district of Barra da Tijuca southwest of Rio, on the former site of a racetrack, the venues are arranged either side of a snaking, stripy pathway inspired by the wavy paving along Copacabana beach.
The buildings are as cheap and not-so-cheerful as you would expect for this shoestring games, mostly designed to be dismantled after the Olympics to make way for luxury residential development just as a favela community of 600 families on the site was swept away to make space for the games. Those hoping for a refreshing dip in the neighbouring lagoon, meanwhile, can think again: it has been declared too polluted to swim in.
The handball arena
Read more: www.theguardian.com