Former Apprentice contestant and ex-White House adviser writes in new memoir that she witnessed truly appalling things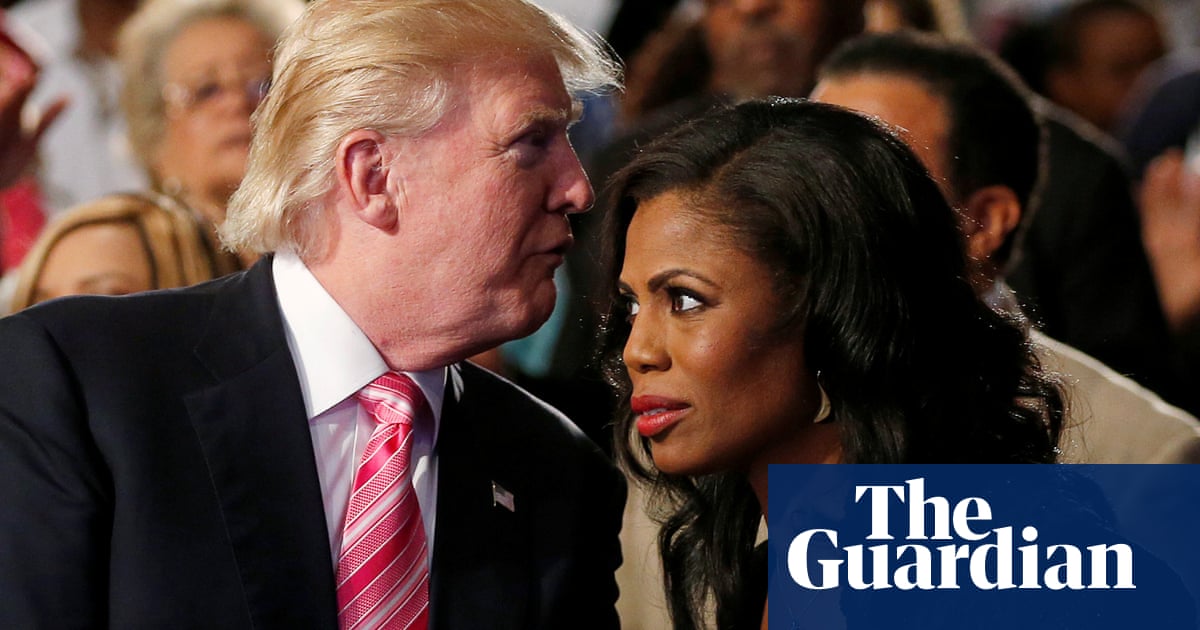 Donald Trump is a "racist" who has used the "N-word" repeatedly, Omarosa Manigault Newman, once the most prominent African American in the White House, claims in a searing memoir.
The future US president was caught on mic uttering the taboo racial slur "multiple times" during the making of his reality TV show The Apprentice and there is a tape to prove it, according to Manigault Newman, citing three unnamed sources.
Trump has been haunted from around the time of his election in 2016 by allegations that outtakes from the reality TV show exist in which he is heard saying the N-word and using other offensive language.
In her book, Unhinged, a copy of which was obtained by the Guardian ahead of its publication next week, the former Apprentice participant insists that the reports are true, although she does not say she heard him use the word herself.
She also claims that she personally witnessed Trump use racial epithets about the White House counselor Kellyanne Conway's husband George Conway, who is half Filipino. "Would you look at this George Conway article?" she quotes the president as saying. "F**ing FLIP! Disloyal! Fucking Goo-goo."
Both flip and goo-goo are terms of racial abuse for Filipinos.
Critics have previously questioned Manigault Newman's credibility and are likely to accuse her of seeking revenge against the administration after her abrupt dismissal last December.
At the time, she writes, she felt a "growing realization that Donald Trump was indeed a racist, a bigot and a misogynist. My certainty about the N-word tape and his frequent uses of that word were the top of a high mountain of truly appalling things I'd experienced with him, during the last two years in particular."
Recalling her sudden and unceremonious departure, she writes: "It had finally sunk in that the person I'd thought I'd known so well for so long was actually a racist. Using the N-word was not just the way he talks but, more disturbing, it was how he thought of me and African Americans as a whole."
Trump hosted NBC's The Apprentice from 2004-2015 before running for the presidency and still likes to laud his high ratings.
His insurgent election campaign was rocked in October 2016 by the release of an Access Hollywood tape in which he bragged about grabbing women "by the pussy". The media firestorm prompted Bill Pruitt, a producer on the first two seasons of The Apprentice, to tweet that there were "far worse" tapes of Trump behind the scenes of the show.
Further allegations emerged that Trump had used the N-word in the recordings. Then, following the New York property tycoon's shocking victory over Hillary Clinton, the actor and comedian Tom Arnold claimed to have the video of Trump using racist language.
Read more: www.theguardian.com