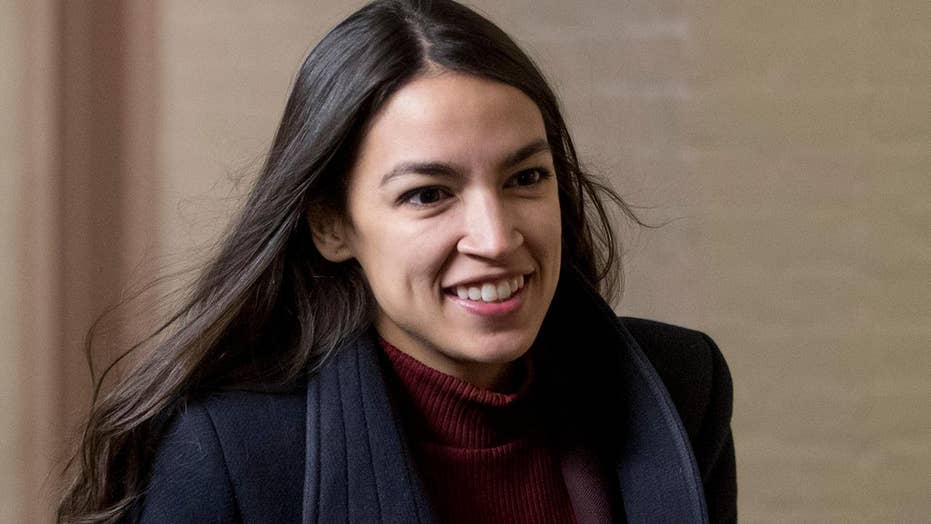 Ana Maria Archila of New York, N.Y., right, will be the guest of Rep. Alexandria Ocasio-Cortez, D-N.Y., for the State of the Union.
"Sexual assault is about the abuse of power," Ocasio-Cortez said in the video. "It is always women who are always marginalized. It is the young, it is the interns, it is the immigrant, it is the trans. They are always most at risk because society listens to them the least. And that is why a man believes that an elite education, a high income, and his rich friends can get away with sexual assault."
Ocasio-Cortez's State of the Union guest, Ana Maria Archila, said she will wear white and a pin that the congresswoman gave her that says, "Well-behaved women rarely make history."
"I never thought I'd be excited about being in the same room with Donald Trump," said Archila, co-executive director of the left-leaning Center for Popular Democracy. She lives in the star freshman Democrat's New York district.
Ocasio-Cortez invited her a few weeks ago, she said, adding, "We talked about making sure that we, with our presence, express the dignity of people who are under attack from this administration, the resilience. We will try to communicate that with the way we show up in the space."
DEMOCRATS TROLL TRUMP WITH STATE OF THE UNION GUESTS
Kavanaugh, now a Supreme Court justice, also is expected to attend Trump's address. Justices typically attend such speeches delivered by the president who appointed them.
Read more: www.foxnews.com