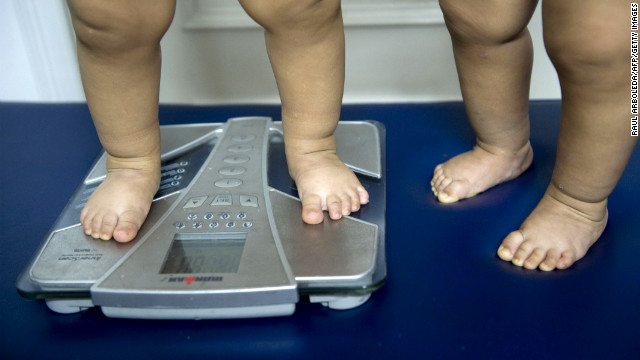 (CNN)Here's a look at obesity in the United States. A person is considered to be obese when he or she reaches a particular body mass index (BMI).
Statistics:
Obesity effects 37.9% of American adults over 20.
The annual medical costs for obesity in the United States is $147 million annually (in 2008 dollars), according to the Centers for Disease Control and Prevention.
The groups with the highest rate of obesity are non-Hispanic blacks (48.1%), Hispanics (42.5%) and non-Hispanic whites (34.5%).
In 2014, no state had an obesity rate below 20%. In Arkansas, Louisiana, Mississippi and West Virginia, 35% or more of the population is obese.
Timeline:
2005-2011 – The USDA introduces the dietary system: MyPyramid Food Guidance System.
A more simplified version of the 1992 Food Guide Pyramid, it recommends portion control and physical exercise as part of a healthy life style to combat obesity.
June 2, 2011 –
MyPlate
replaces USDA food pyramid as the national effort to combat obesity continues. The dietary guidelines are displayed as portions of food on a plate instead of a three-dimensional pyramid.
December 2011 – The Fifth Circuit Court rules that "severe obesity qualifies as a disability" under the Americans With Disabilities Act (ADA).
Read more: www.cnn.com