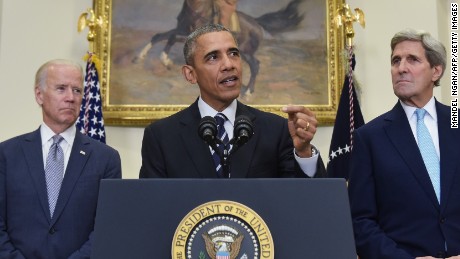 Washington( CNN) President Barack Obama on Friday repudiated the proposed Keystone XL pipeline, objective the political fight over the Canada-to-Texas project that has gone on for much of his presidency.
Secretary of State John Kerry concluded the controversial project is not in the country's national security interest, and Obama announced from the White House that he agreed.
"America is now a world leader when it is necessary to taking serious action to fight climate change, and candidly, approving this project would have undercut that leadership, " Obama said.
The massive project has been a seven-year political football during presidential and congressional elections that has pitted oil companies and Republicans against environmentalists and liberal activists. The State Department has been reviewing the project for much of Obama's time in the White House.
The proposed pipeline would span virtually 1,200 miles across six U.S. states, moving more than 800,000 barrels of carbon-heavy petroleum daily from Canadian oil sands through Nebraska to refineries in the Gulf Coast.