Former US president has said he wants to create a million young Barack Obama or Michelle Obamas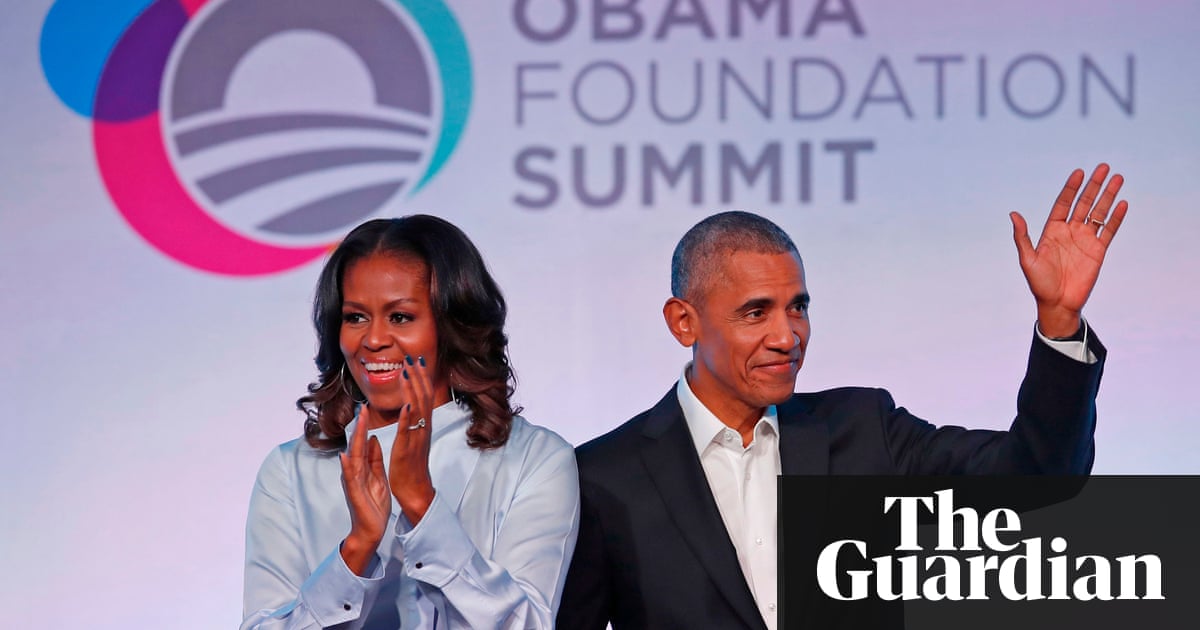 Koketso Moeti, a civic activist in South Africa, had kept on putting off her bid for a fellowship at Barack Obama's foundation. On the last day before the applications deadline, she decided to go for it. "That's when I got the courage," she recalled. "I decided I'm going to be brave and bite this bullet. But I didn't have an internet connection."
Fortunately a friend at a university in Johannesburg stepped in and she hit the button with just minutes to spare. "It was, 'I hope nothing goes wrong when I click submit.' There was this mini-celebration when I got the confirmation." Now the last-gasp effort has paid off: out of more than 20,000 applicants from 191 countries, Moeti is one of 20 inaugural Obama Foundation fellows.
The announcement, made via the Guardian on Monday, is the latest step in Obama's political afterlife. The former president has spoken out against Donald Trump's policies on only a handful of occasions, keen to avoid the criticism that he is leading the "resistance" or crowding out other Democrats. He is often at work at his Washington office writing a presidential memoir.
But he has long taken a particular interest in the next generation of leaders in America and around the world. Speaking at a conference in Japan last month, Obama said he aspired to create "a million young Barack Obamas or Michelle Obamas" who would pick up the baton in what he described as the "relay race that is human progress".
The Obama Foundation describes the fellowship as a two-year non-residential programme that will bring together leaders who are "creating transformational change on many of the world's most pressing problems".
The fellows are engaged in areas including healthcare, community organising, technology and the arts. Their work includes empowering parents and teachers to improve schools, ensuring deaf children have equal access to literacy tools and engaging with the healthcare system to treat addiction.
Obama writes in an accompanying email: "These 20 leaders, representing 11 countries, are tackling some of the toughest challenges in their communities. They are doing the hard work – not for recognition, often without enough resources – because they have a vision of the world as it should be: a little more just, less isolated, more connected."
He adds: "I couldn't be prouder of this group, and I can't wait to learn from them and watch them grow over the next two years. The Foundation will facilitate hands-on trainings, leadership development, coaching and personalized plans and strategies to help these leaders scale the work they've already started."
Read more: www.theguardian.com